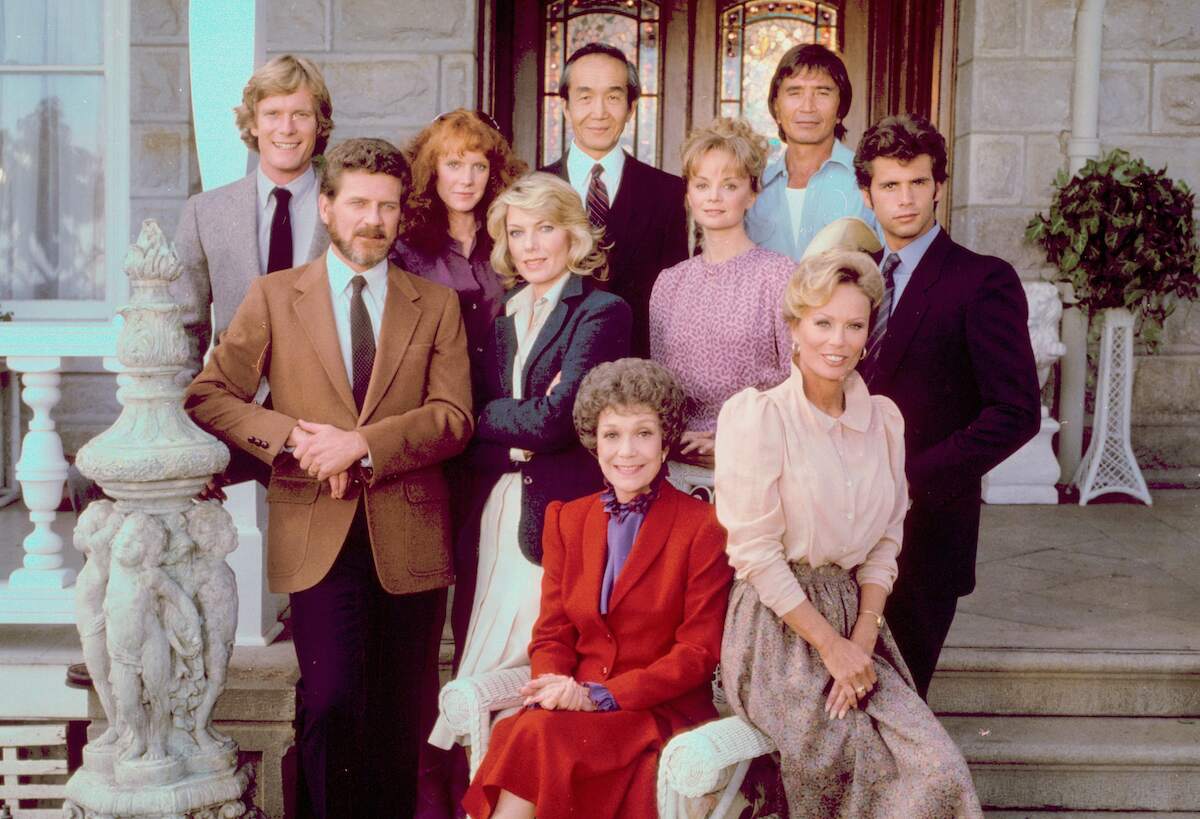 'Falcon Crest': Which Cast Members From the '80s Primetime Soap Are Still Alive?
Now that 'Falcon Crest' has been off the air for over 30 years, here are the cast members from the '80s primetime soap opera who are still alive.
Almost an entire generation can talk about their favorite primetime soap opera. The '70s and '80s had a fair share of these shows, offering plenty to talk about around the water cooler. One such primetime soap was Falcon Crest. It was popular in its day, with a lineup of big-name appearances. Now that Falcon Crest has been off the air for over 30 years, which cast members are still alive? 
'Falcon Crest' was the most popular TV show in 1981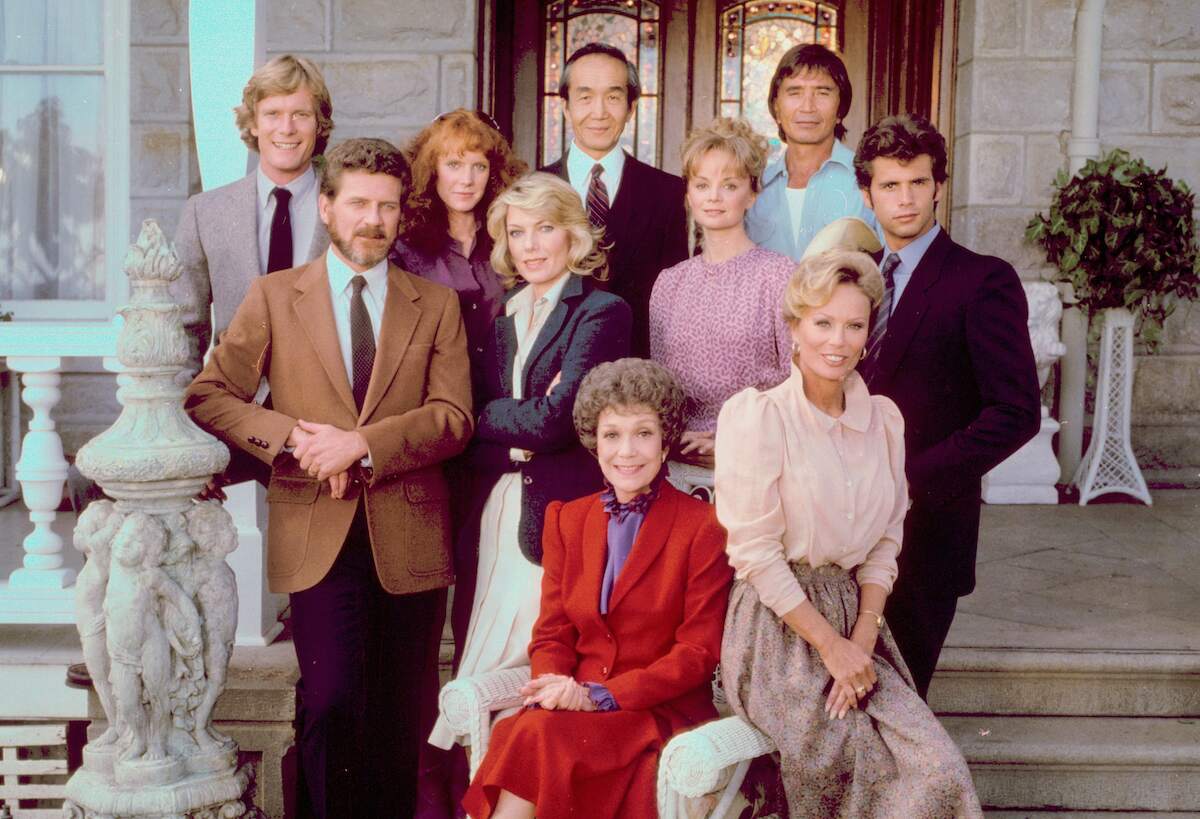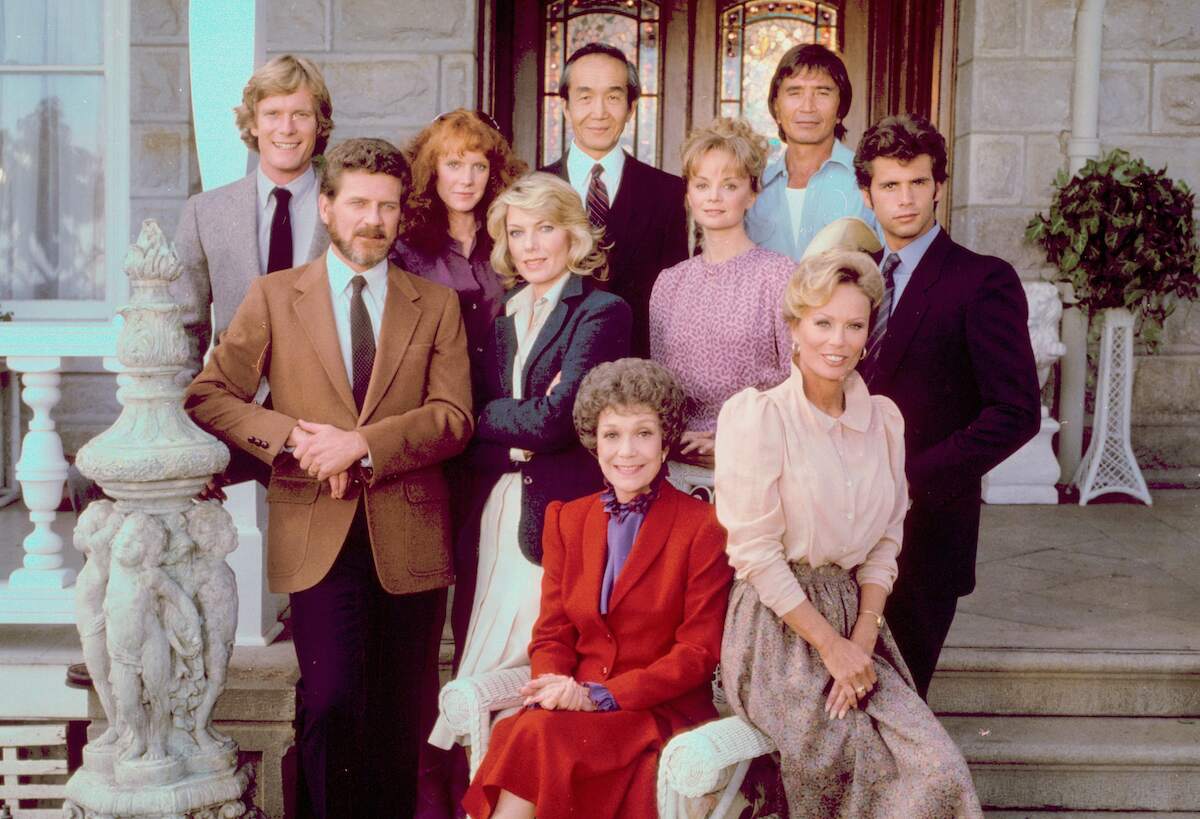 Falcon Crest was an American soap opera that aired for nine seasons between 1981 and 1990. It revolved around the powerful and wealthy Gioberti family. The Giobertis owned a large vineyard and winery in California's fictional Tuscany Valle. 
Angela Channing, played by Jane Wyman, is the family matriarch. She is determined to maintain control of the family business and keep her clan together. Channing rules with an iron fist and keeps the family under her thumb. She makes meddling in her relatives' lives as much of her business as the winery.
Falcon Crest hewed to typical soap fare, with family conflicts, business deals, love triangles, and backstabbing. But it also discussed environmentalism, AIDS, and drug addiction. 
The show's creator, Earl Hamner Jr. (who also produced The Waltons), said he didn't want Falcon Crest to become another soap opera like its CBS sibling Dallas. But that's precisely what happened. The series premiered in a self-contained episode format but became more serialized by season 2.
Falcon Crest saw declining ratings in later seasons, but fans remember it as an iconic '80s primetime soap. Its scheming characters, over-the-top drama, and picturesque location were unforgettable. 
Which 'Falcon Crest' cast members are still alive, and which are dead?
Falcon Crest has been off the air for over three decades, and many of its cast members have died. Here is a list of actors from Falcon Crest who are no longer alive. Their character name and the year they died are in parentheses: 
Jane Wyman (Angela Channing, 2007)
Abby Dalton (Julia Cumson, 2020)
Chao-Li Chi (Chao-Li Chi, 2010)
Mel Ferrer (Phillip Erikson, 2008)
Rod Taylor (Frank Agretti, 2015)
John Saxon (Tony Cumson, 2020)
Cesar Romero (Peter Stavros, 1994)
Simon MacCorkindale (Greg Reardon, 2010)
Bradford Dillman (Darryl Clayton, 2018)
Geoffrey Lewis (Lucas Crosby, 2015)
Lana Turner (Jacqueline Perrault, 1995)
Cliff Robertson (Dr. Ranson, 2011)
Roscoe Lee Browne (Rosemont, 2007)
According to MSN, the following Falcon Crest cast members are still alive: 
Lorenzo Lamas (Lance Cumson)
David Selby (Richard Channing)
Susan Sullivan (Maggie Gioberti)
Robert Foxworth (Chase Gioberti)
Ana Alicia (Melissa Agretti Cumson)
William R. Moses (Cole Gioberti)
Margaret Ladd (Emma Channing)
Some of today's best-known actors appeared on the CBS primetime soap 
A few famous actors today jump-started their careers on Falcon Crest. 
It might be hard to believe, but there was a time when Mariska Hargitay of Law and Order: SVU fame was a relative unknown trying to make it in Hollywood. One of her first roles was on Falcon Crest. In 1987 and 1988, Hargitay was in her early 20s when she appeared as Carly Fixx in over a dozen episodes.
Bryan Cranston is famous for starring as Walter White in Breaking Bad. But in the '80s, he had roles in CHiPs, Baywatch, Falcon Crest, Hillstreet Blues, and Airwolf.
Finally, Lorenzo Lamas portrayed Lance Cumson on Falcon Crest in 1981. He also had a small part in Grease (1978) and played Hector Ramirez in The Bold and the Beautiful.