'Family Matters': Mary-Kate and Ashley Olsen Weren't the Only Twin Babies Credited as 1 Person in a Sitcom
Mary-Kate and Ashley Olsen starred as twins many times throughout the '90s and early 2000s. However, their first appearance on TV was a shared role as one person. Casting twins in the role of Full House's toddler Michelle Tanner made production easier. The girls' original credit fooled many viewers into thinking Michelle was played by one person. This also happened with many other pairs of young twins.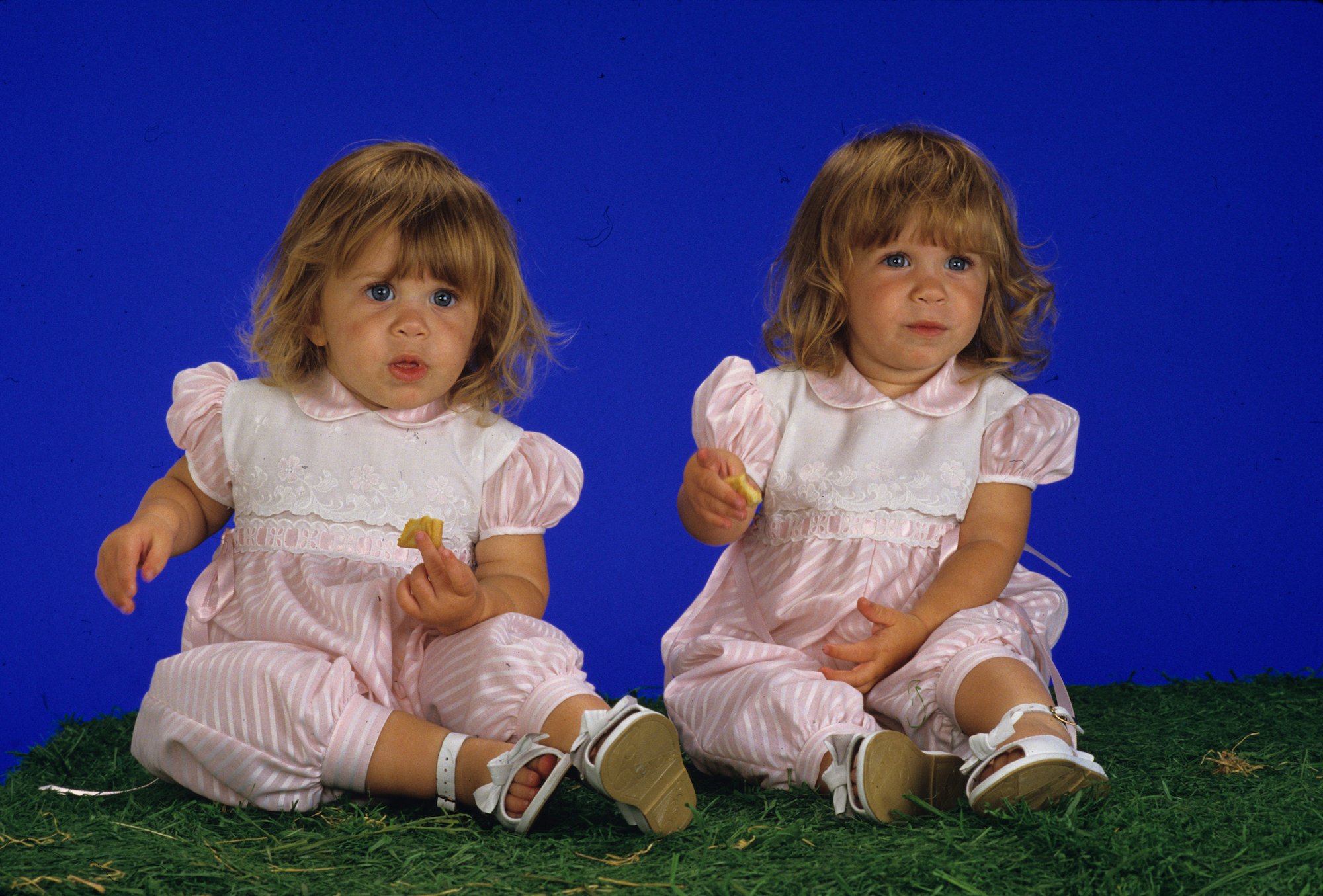 Mary-Kate and Ashley Olsen made their TV debut playing one person
Mary-Kate and Ashley Olsen may be one of TV's best-known sets of twins, but the fact that they were two separate people wasn't immediately obvious to viewers of their first major sitcom. Credited simply as "Mary Kate Ashley Olsen," the twins shared the role of Michelle Tanner in Full House from 1987-1995. At the time, many producers didn't want viewers to know that most babies are played by twins on TV and in movies, although this is relatively common knowledge now.
Since it is not uncommon for actors to include their middle names in their stage names, it was easy for producers to keep twins a secret by combining their names, and many fans were none the wiser decades ago. The twins began to star in twin roles and as themselves after leaving Full House and became well-known as twins until playing Roxy and Jane Ryan in New York Minute, their final film together, in 2004.  
Twin babies make life easier for casts and crews
Babies, toddlers, and young children aren't always predictable or flexible. Between tantrums, naptimes, and general unwillingness to act on a particular day, young cast members can slow down production by not always being available when they are needed for a scene. Child actors are also not allowed to work as many hours each day as adults, especially in California, and these limitations can be challenging when they are featured in many scenes. Casting twins in these roles gives production crews more flexibility to continue filming if one child is unavailable, which can help avoid delays when they are needed for more hours than they are able to film in a day and minimize the need to convince fussy children to create quality scenes, according to Mental Floss. 
'Family Matters' and other shows with twins credited as 1 actor
Most babies and young children continue to be played by twins today, although they are now usually credited as separate people. While many producers did not want twin casting to be common knowledge in the past, many modern viewers know that most major infant roles are played by at least two actors. Like Mary-Kate and Ashley Olsen, Joseph and Julius Wright were credited as one person as babies in 1989-1990.
Known as "Joseph Julius Wright," the Wright twins played Richie Crawford on the first season of Family Matters until they were replaced by Bryton McClure in season 2. Similarly, Lindsay and Sidney Greenbush began playing Carrie Ingalls in Little House on the Prairie as toddlers in 1974, and they continued to be credited as "Lindsay Sidney Greenbush" throughout the series. Single infant actors, such as Mia Talerico's role as Charlie Duncan on Disney Channel's Good Luck Charlie, continue to be in the minority.
However, modern twin and occasional triplet actors today typically receive full credit as separate people. Although publicizing twin casting was once a taboo subject, these strategic casting decisions are now embraced by fans of every genre. From sitcoms to movies, social media has made keeping up with tiny twin actors easier and more fun than ever.