'Family Matters' Was a Spinoff That Became More Popular Than the Original Show
Family Matters has influenced generations of fans since debuting in 1989. The TV show was the second-longest-running live-action U.S. sitcom with a predominantly African-American cast. It aired for nearly a decade and earned accolades from critics and fans alike. Family Matters spawned many stars and introduced some of pop culture's most iconic characters.
However, even the show's most ardent fans might not know this factoid. The series is a spinoff of another staple of '80s culture: Perfect Strangers.
What is 'Perfect Strangers' about?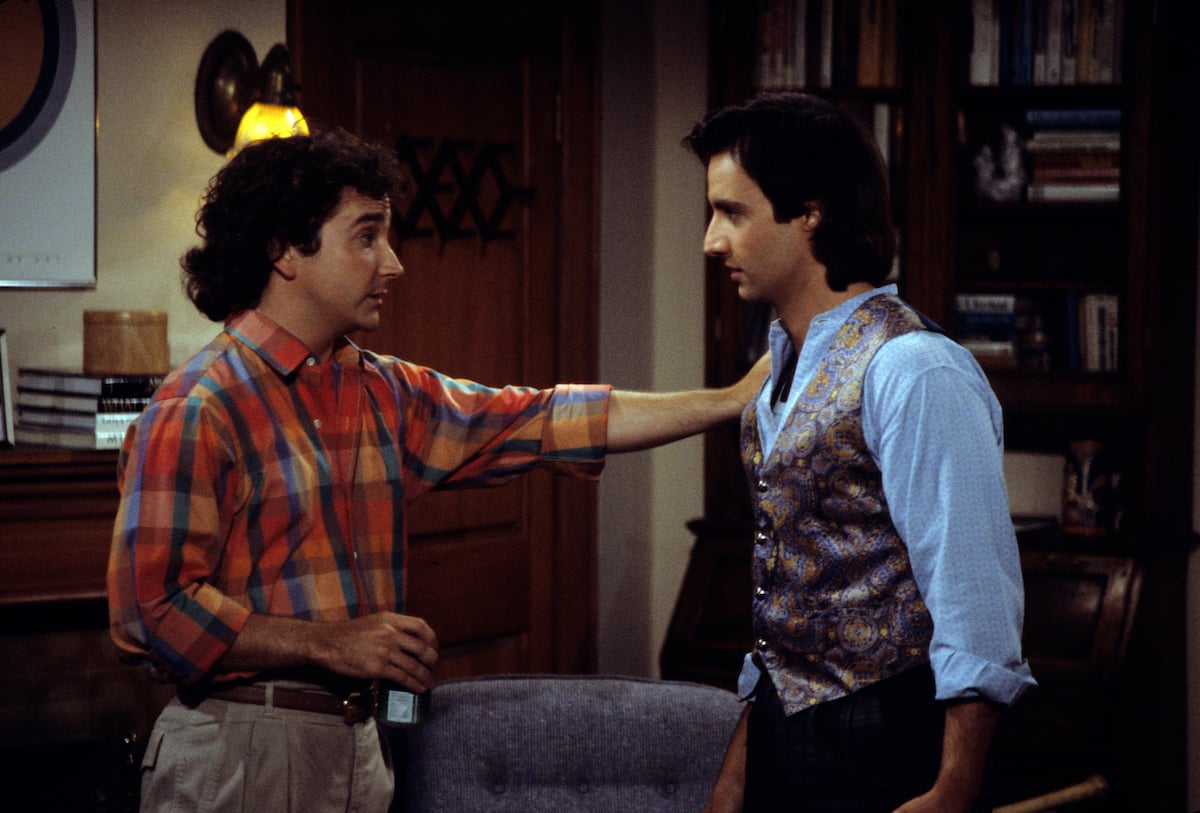 Years before Family Matters premiered, Perfect Strangers was making waves with viewers who appreciated slapstick and situation comedy. The show debuted on ABC in 1986. It told the story of an average Midwesterner, Larry Appleton, and his Eastern Mediterranean cousin, Balki Bartokomous.
Starring Mark Linn-Baker and Bronson Pinchot, Perfect Strangers wasn't just a great representation of crossing cultural lines. It also offered many hilarious family moments.
Though Larry and Balki remained at the center of the antics, Perfect Strangers also featured various supporting characters. One of them was Harriette Winslow, played by Jo Marie Payton.
Harriette was an elevator operator at the Chicago Chronicle, the newspaper where Larry and Balki worked. Viewers loved Harriette and her sassy personality so much that showrunners created a series around the character and her family. 
'Perfect Strangers' spawned 'Family Matters'
Family Matters debuted in 1989. Featuring Harriette, her husband Carl, their children, and other series regulars, the show became an immediate hit.
But Family Matters shifted into icon status when character Steve Urkel appeared midway through the first season. With the outrageous and hilarious Urkel at the center of outlandish storylines and the Winslow family a stable nucleus, every viewer found someone to relate to.
Of course, arguably the most popular character was Steve Urkel, played by child actor Jaleel White. Urkel, the stereotypical nerdy kid wearing glasses and suspenders, was introduced as a one-note throwaway character. But he quickly gained traction with viewers and eventually became a recurring character and the main protagonist on Family Matters. White became a cultural icon, and to this day, Urkel's likeness graces everything from T-shirts to lunchboxes and coffee cups. 
How long did 'Family Matters' air?
Family Matters aired on ABC until 1997 and then moved to CBS, where it ran for its final season. With the advent of streaming services, more fans have discovered the charm and humor of Family Matters. The series has also found new life with younger viewers who weren't old enough to remember when the show first aired. 
Ultimately, although Family Matters began as a spinoff, it surpassed the popularity of its origin show. In fact, it ran for a full season longer than Perfect Strangers, Mental Floss reports.
Stay tuned to Showbiz Cheat Sheet for all the latest entertainment news!