Fans Are Hoping Jordyn Woods Stays Away From the Kardashian-Jenner Family
The Jordyn Woods/Tristan Thompson scandal was one of the most high-profile media events to involve the Kardashian-Jenner family — and that's saying a lot, for a family who has been in the spotlight for nearly 15 years. In the weeks after the scandal first broke, Jordyn Woods was publicly excommunicated from the family, including from her close friend of many years, Kylie Jenner.
She has gone on to work on her own brand and has been earning respect for her hustle, with a recent high-profile appearance on The Masked Singer. Still, with recent rumors swirling that Khloé Kardashian could be pregnant, fans are getting concerned that Woods could somehow become involved with the famous family again.
Jordyn Woods was a Kardashian family confidante
Jordyn Woods and Kylie Jenner first met as teenagers through their mutual friend Jaden Smith, Will Smith's youngest son. Woods and Jenner formed an immediate attachment, and Woods was often spotted at Jenner's side at red carpet events and promotional launches. She even worked with Jenner on an exclusive makeup collection, and it was widely believed that Jenner helped Woods to kickstart her modeling career.
In early 2019, news broke that Woods had been spotted getting cozy with Tristan Thompson, Khloé Kardashian's boyfriend. While Woods admitted that she had been kissed by Thompson, she denied that things had gone further than that.
The Kardashian family, however, was livid, and they swiftly removed Woods from their inner circle. Jordyn Woods was moved out of Kylie Jenner's Calabasas home, and it is believed that she hasn't had any communication with her former best friend ever since.
Is Khloé Kardashian expecting another baby with Tristan Thompson?
Even if Jordyn Woods lost her friendship with Kylie Jenner, she has gained a fresh new career. Woods has been working on a wide variety of projects, and her clout in the entertainment industry has continued to grow. She has earned many more followers on social media, promoted a number of different products and brands, and recently appeared on The Masked Singer, teasing a future singing career.
As for Khloé Kardashian, she broke up with Tristan Thompson, but he has remained in her life. They work together co-parenting their daughter, True Thompson, and have been seen together at many family events. Kardashian even insinuated that she might "borrow some sperm" from her ex, in order to provide baby True with a sibling in the future.
It was that insinuation, as well as Kardashian's recent trend of posting "throwback" photos that led to a rumor that Kardashian was already pregnant with Thompson's baby. Kardashian was quick to deny the rumors, according to TMZ, slamming them as "sick and hurtful" — but many fans still aren't so sure what to believe.
Fans think that Jordyn Woods should stay far away from the Kardashian-Jenners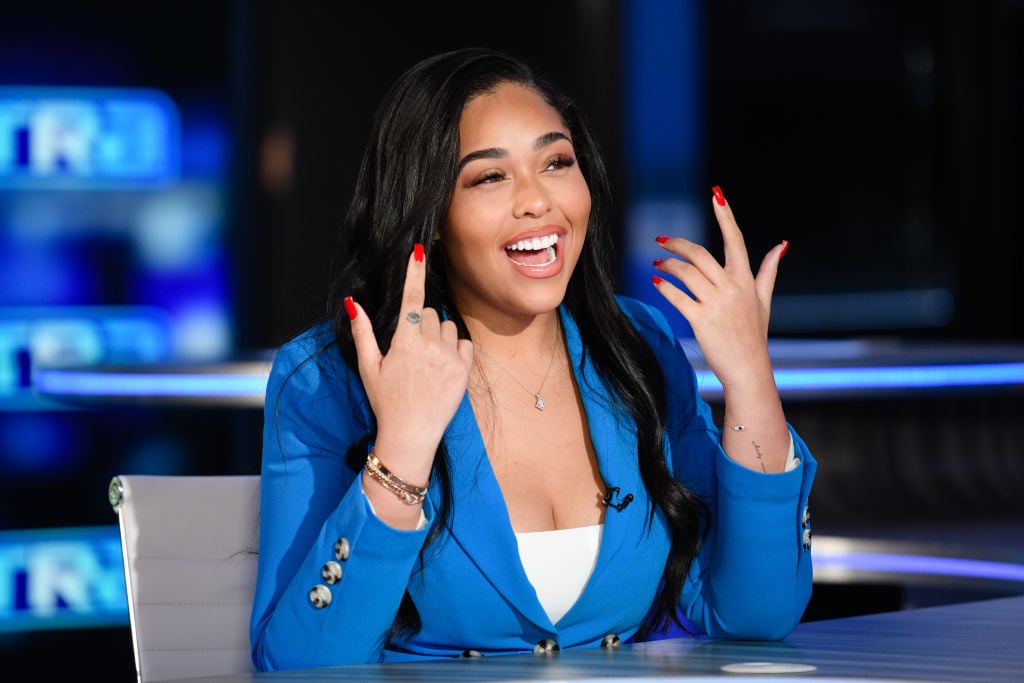 Whether Khloé Kardashian actually is pregnant, fans know one thing for certain — that Jordyn Woods should steer clear of the family that she used to be so close with. In light of the Kardashian pregnancy rumors, a fan took to Twitter to post, "I don't know if the Khloé Kardashian pregnancy rumours are true but if it is I hope this isn't used as a way for Kylie to bring Jordyn back into the fold because she is doing soooooo much better without that family."
Many other fans commented on the tweet, agreeing with the original poster's sentiments. As one Twitter user pointed out, "Kylie was extremely dependent on Jordyn, to the point that it looked toxic. Jordyn is better without that family," while another stated that "honestly she's doing 10 times better without them." All in all, it seems as though Woods is still winning in the court of public sentiment, while the Kardashians continue to suffer.