Fans React to Justin Bieber Seemingly Comparing Himself and Hailey Bieber to This Disney Couple
Justin Bieber grabbed his fans' attention when he appeared to compare himself and his wife, Hailey Bieber, to the animated couple in Disney's Up. Here's why fans think the famous musician compared his relationship with the popular film and how they are reacting.
The opening sequence of Disney's 'Up' tells the love story of Carl and Ellie
Watch the opening sequence from Disney's 2009 movie Up with caution because it is a tearjerker. The emotional clip shows the film's star, Carl Fredricksen, as a young boy falling in love with his future wife, Ellie. The two get married, and Carl works as a balloon salesman while Ellie leads tours at the zoo.
Ellie has a miscarriage, and the couple decides to start saving for a trip to Paradise Falls. They are repeatedly forced to spend their savings on urgent needs and postpone their vacation. Years later, Carl decides to surprise Ellie by booking the trip. On the day that Carl plans to tell Ellie, she falls ill and is hospitalized, dying soon after.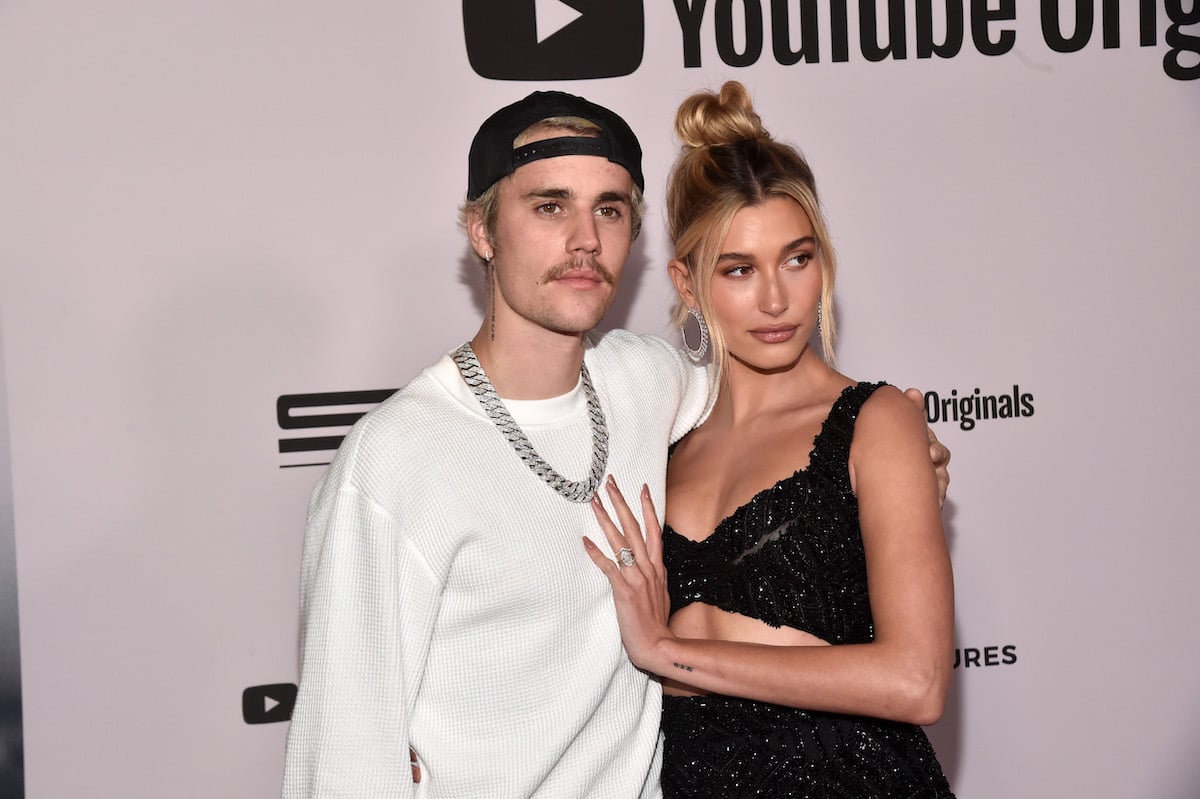 Justin Bieber seemingly compared himself and his wife, Hailey Bieber, to Carl and Ellie from 'Up'
On Mar. 6, Complex shared an Instagram post featuring four images from the opening sequence of Disney's Up. The first photo showed Ellie and Carl in their old age, smiling with their arms around each other. The second image was of the couple as young adults, holding hands and sprawling on a picnic blanket. In the third photo, Carl and Ellie read books side by side in separate armchairs, reaching out to hold hands. The last slide showed Carl watching Ellie paint their names on a mailbox.
In a comment that has received over 11,000 likes, Justin Bieber tagged his wife, Hailey Bieber, in the post. The "Peaches" singer seemingly compared himself and his wife to Carl and Ellie, or perhaps they both just really enjoy the film. 
Fans are reacting to Justin Bieber tagging Hailey Bieber in an image from the Disney movie
Fans are reacting to Justin Bieber tagging his wife Hailey Bieber in the photos from Up. Some fans found the gesture adorable, while others are concerned that Bieber didn't understand the movie.
"Does…does…does he know how that story ends? 😢" one fan commented on an Instagram post highlighting Bieber's tag. Another fan wrote, "Aw, he tagged his wife in a picture of a couple who endure the tragic loss of two miscarriages and a premature death. So sweeet."
But another fan rejected these reactions by commenting, "I hate everyone who is saying 'does he know how this ends' EVERYONE DIES OK THE POINT IS THEY WERE SO HAPPILY IN LOVE FOR SO SO MANY YEARS."
One fan agreed by writing, "It's not about how this story ENDS. It's this moment when they are happy and content. Much love to the Biebers. ❤️"
And another fan applauded the "Sorry" singer by commenting, "Find you a man who comments on this."
RELATED: Hailey Bieber's in No Rush to Have Children With Justin Bieber: 'I'm Still Super, Super Young'