Fans Say No One Should Host 'Jeopardy!' After Alex Trebek
Alex Trebek may not be the original host of Jeopardy! — as that honor belongs to Art Fleming, who hosted the show's initial ten-year run — but Trebek is the man intimately connected to the trivia-themed gameshow. 
Alex Trebek has been the host of Jeopardy! since 1984, and he continues to greet fans and contestants with his signature warmth and academic proclivity. He's virtually the father of the gameshow world – always interested in hearing your stories and always prepped with a pun. So, the question is, while many game shows — Millionaire, The Price Is Right, and more — have seen hosts come and go, who will step in for Alex Trebek when that day comes.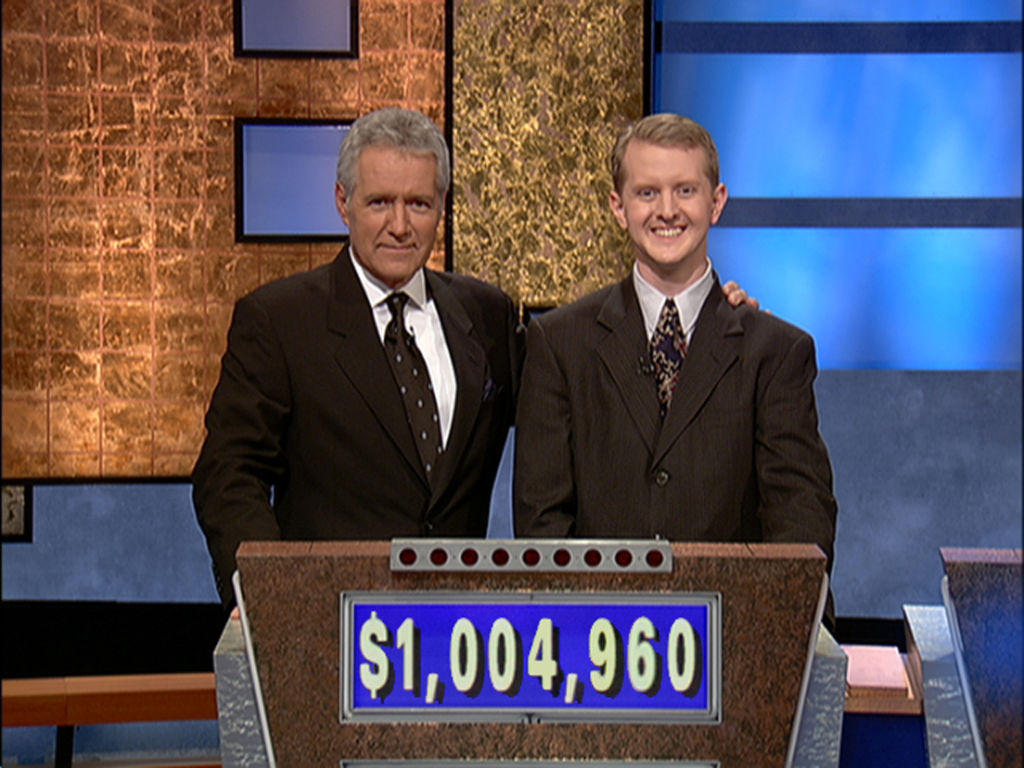 Though some expect a fading comedian to take the reigns, others are pushing for Ken Jennings — a former big-time winner with a contagious personality. However, a large group of Jeopardy! enthusiasts argue that Alex Trebek should be the last man to host the show; meaning, when Alex Trebek bids us farewell, the show should go off the air in tandem. Alex Trebek IS Jeopardy!, and to go on with a new host would be a disgrace to the legacy he has forged (many fans argue). 
RELATED: George Stephanopoulos Once Again Announces He Wouldn't Mind Hosting 'Jeopardy!'
Some fans feel that Alex Trebek should be the last host of 'Jeopardy!'
In an online Reddit discussion concerning "who should replace Alex Trebek," fans spoke up to explain why the show should cease when Alex Trebek is no longer behind the podium. One fan created a whole scenario — a beautiful vision of how the show should go off the air: 
No one. Alex will never retire. The show will end when he dies. The final episode will be a 20-minute montage of the greatest moments in Jeopardy history. Then the episode will end with a dark, empty Jeopardy stage. A single spotlight will illuminate Johnny Gilbert. He will read off the final Final Jeopardy clue: "this man was the greatest game show host of his generation, and perhaps of all time. A loving husband, a caring father, and a dear friend." The Final Jeopardy song will be performed by a live orchestra. At the end, the board will display the smiling face of Alex Trebek. Finally, Johnny will wish all the Jeopardy viewers a goodnight, and goodbye.

Reddit User 
RELATED: 'Jeopardy!': Ken Jennings Finally Reveals the Secret to His Historic 2004 Win
Many fans agreed with the above sentiment, as the post garnered over 2000 upvotes, and remains one of the most popular responses to the question put forth. Another fan chimed in, concurring with the above sentiment: 
God, that made me cry! Not because it was melancholy, but because it sounds like a fitting ending to the show. Trebek wasn't the original host, but man did he make a mark on the show. How could anyone replace him?

Reddit User
Jeopardy! fans bear an emotional connection to Alex Trebek; he is not merely a host, but the man viewers settle in with at night. The man who asks contestants – and all of us at home — to wrack our brains for answers to questions we may have (or may have never) come across in our lifetime. Alex Trebek — from his voice, to his wit, to his compassion, and genuine neverending love for what he does — made Jeopardy! the show it is today. Thus, replacing him is not a matter of who should do it, but concerns whether anyone should do it at all.