Fashion Lovers Need to Watch 'The Nanny' to Draw Inspiration Right Now
The Nanny is a television sitcom that not only served as the vehicle for Fran Drescher's rise to fame but provided inspiration for countless other TV shows that followed. The series effortlessly blended slapstick comedy, sharp cultural references, and hilarious, memorable characters, in a way that many other sitcoms have tried to emulate, but very few have successfully managed to replicate. These days, The Nanny is still considered to be essential viewing, with many fans as well as magazine editors and stylists nodding to the way that the show's fashion has managed to remain not only relevant but cutting-edge. 
When did 'The Nanny' run on television?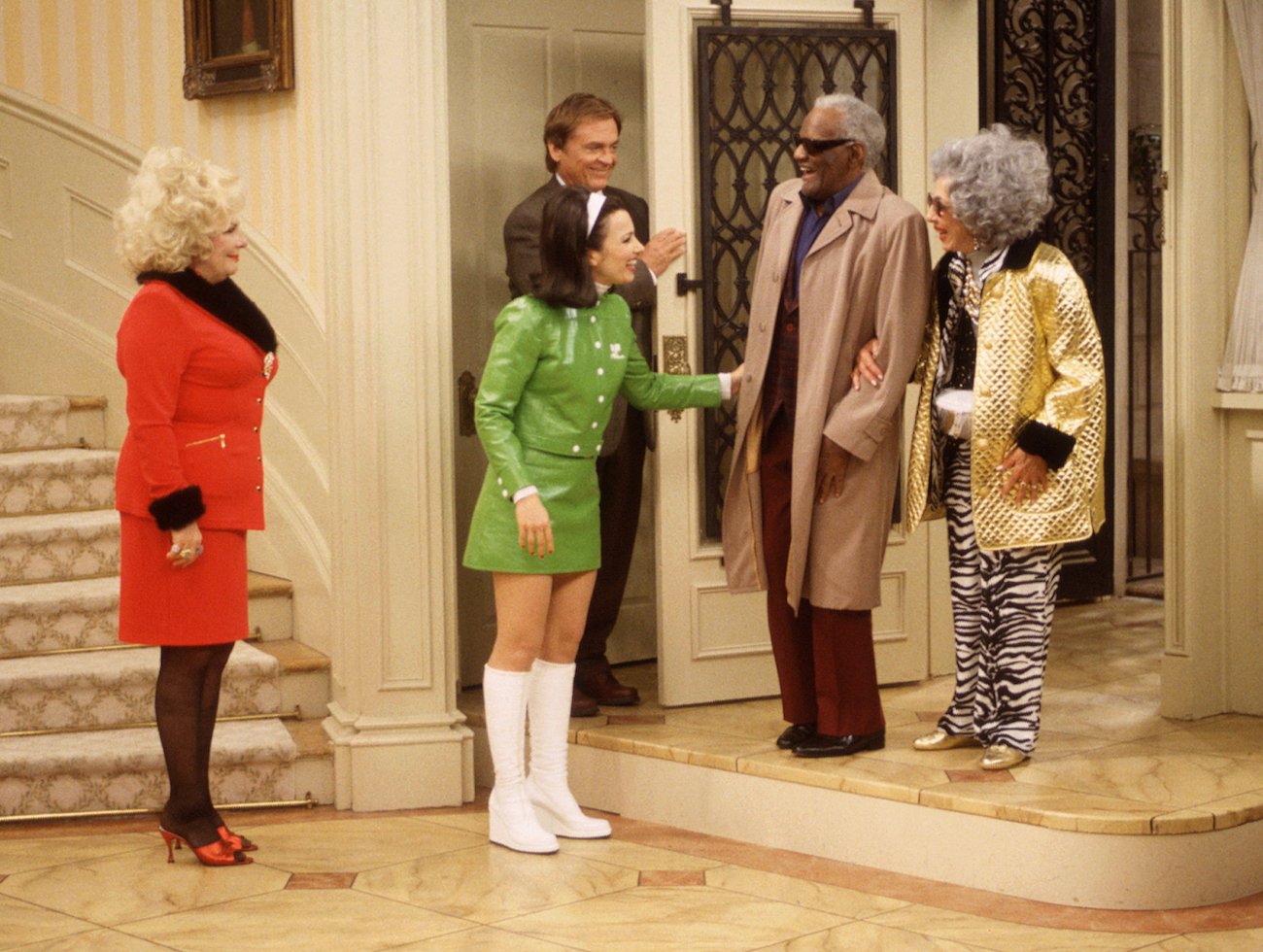 The Nanny premiered on television in 1993. Starring Drescher as Fran Fine, a fashion-loving, middle-class woman from New York who becomes the nanny for three children in an upper-class, high society family, The Nanny made waves right away. Fans loved Drescher's comedic timing and universal appeal, and many praised the clever situational comedy — much of which was based on Drescher's own life and experiences growing up in Queens, New York. 
The Nanny was hugely influential on pop culture at the time, and in the years that followed the series run, many other television shows would crop up, many with the same loose premise of a fish-out-of-water woman thrust into a world of wealth and privilege. Still, The Nanny became the gold standard by which all other similar sitcoms were judged, and during the time that the show was on the air, it received 12 Emmy Award nominations and a Golden Globe nomination for Drescher. 
'The Nanny' was considered to be a fashion-forward series
The Nanny went off the air in 1999, but the series remains popular to this day — not least because of the way that the character of Fran Fine perfectly represented the fashion culture of the '90s. According to Vogue, Fran's clothes "breathed fresh air into the (Sheffield) household—and were right on trend with the early '90s fascination with the mod '60s."
Over the years, viewers saw Fran Fine rock everything from short, tight minidresses paired with thigh-high boots to floral crop tops. As HelloGiggles points out, many of Fran's outfits could easily be worn today and be seen as effortlessly on-trend, especially considering the recent resurgence of '90s fashion. 
What effect is 'The Nanny' currently having on fashion?
Fashion experts universally agree that when it comes to head-turning looks, fans could do worse than emulate the outfits worn by Fran Fine in The Nanny. The costume designer for The Nanny, Brenda Cooper, is at least partially to thank for the show's stunning style. As Cooper revealed in an interview with HuffPost, her aim in styling Drescher was to toe the line between over-the-top and chic, admitting that she was given complete creative freedom to create outfits. 
According to Cooper, there's a few simple reasons why the clothes in The Nanny stand up so well these days: "There is a wave of '90s nostalgia right now, and all the pieces that Fran wore aged perfectly. Her outfits were tight, short and full of color. The wardrobe perfectly matched who the character was as she wasn't afraid to be bold and unapologetically herself, which is also another wave we're going through ― women not being afraid to fully embrace themselves and their style through fashion."