Female-Led Marvel Stories Have Evolved and It's Thanks to Scarlett Johansson, Elizabeth Olsen Said
Black Widow is finally getting a film. Despite the holdup, Elizabeth Olsen noted that Scarlett Johansson is the reason Marvel women's stories have evolved.
All the way back in 2008, the Marvel Cinematic Universe got its start. Of course, back then no one knew what the heck it would grow into, but more than 10 years later and there have been over 20 movies and billions of dollars made. It's not only a franchise but its own sphere of superhero movies. And while it's expanding that genre, it lacked in female-led films. But Elizabeth Olsen shared that Scarlett Johansson really led the way on female-driven stories in the MCU. One of which we're seeing right now in WandaVision. [Spoiler alert: Spoilers ahead for WandaVision].
Female-driven stories in the MCU have evolved and it starts with Scarlett Johansson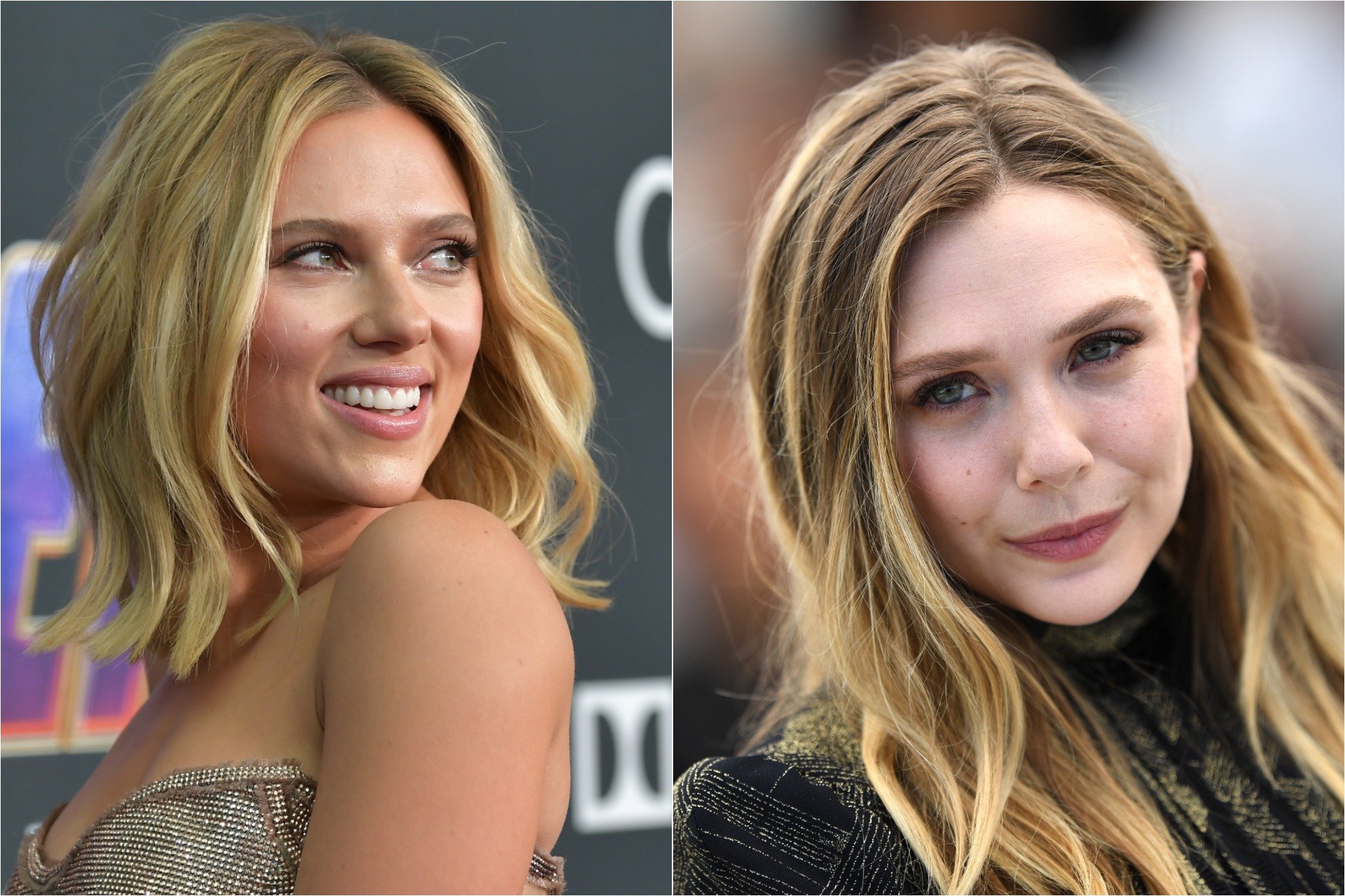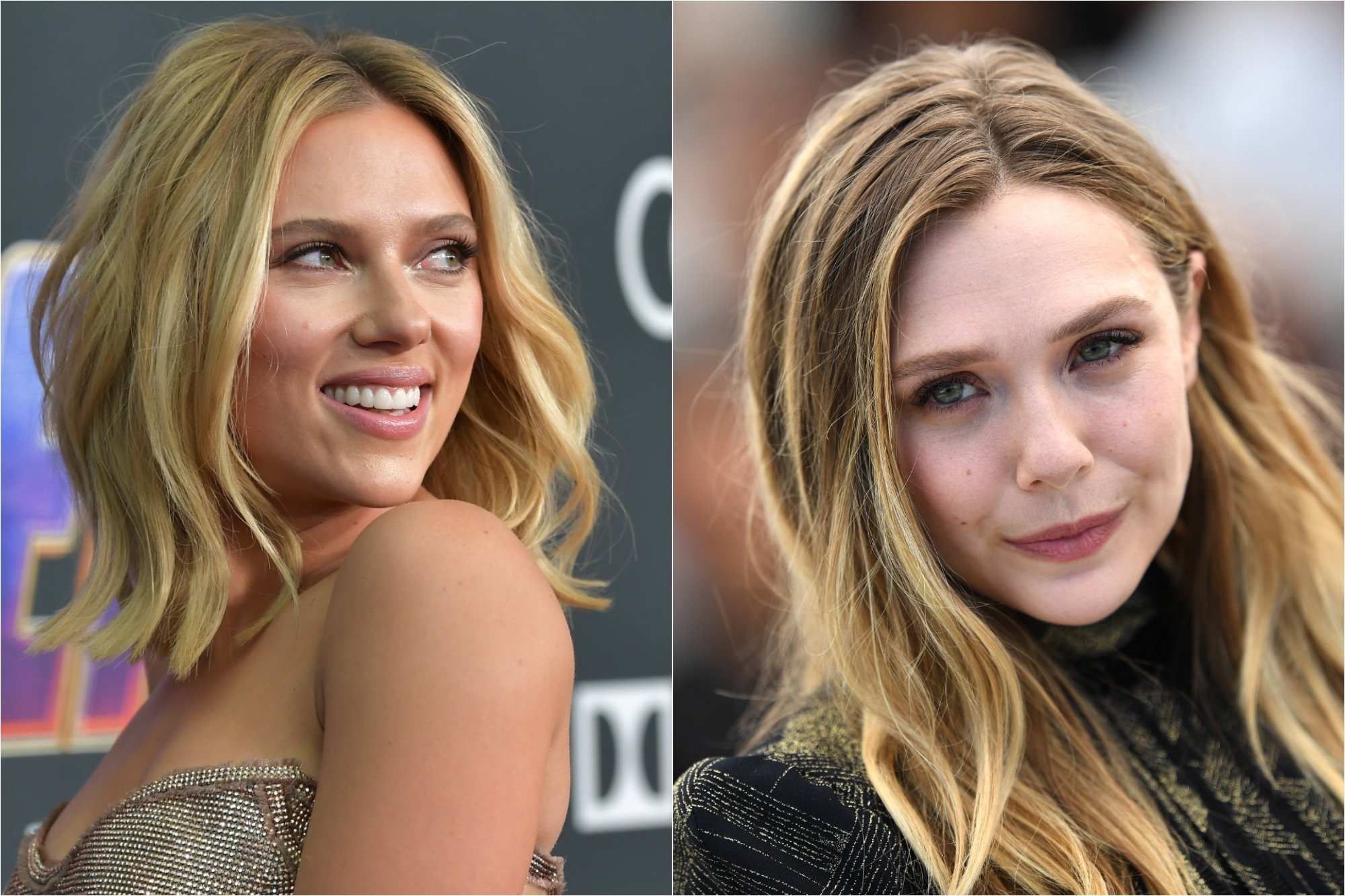 The core six Avengers didn't "assemble" until the first Avengers film in 2012. But the first female Avenger was Johansson's Black Widow, aka Natasha Romanoff. Trained in all things spy-related, espionage, and more, she was the ultimate player at deception. She was charismatic, suave, and could of course keep up with the other guys on the team. 
Throughout all the movies, more women were brought on, but Natasha stayed put. A Black Widow solo film has been a long time coming and is only just coming out this summer (hopefully if the release date stays) but it's not the first female-led MCU film; that was Captain Marvel. But when it comes to the evolution of women-led stories in the Marvel world, Olsen told Vanity Fair's Still Watching podcast that Johansson was the start and enabler of it all. 
"I think it starts with Scarlett, Scarlett Johansson," Olsen said when she talked about how women's stories are evolving in the MCU. "She's a very powerful, talented woman in the MCU and I believe that she— You know, maybe she didn't have the first franchise film. But she really created that space. She's quite a pioneer who takes up space and gets heard and does it elegantly and with a lot of intelligence." 
Olsen also said that she thinks Kevin Feige, the current president of Marvel Studios, is a "good listener" who tries to make good representation in the MCU. 
"I really do think that when it comes to the female presence, I feel like Scarlett was welcomed into the door in the Iron Man films and really busted it down," Olsen said.  
Wanda's story in 'WandaVision' is not one about female hysteria but developed into one about grief and trauma
And when it comes to women's stories, again, the MCU has been lacking. Even though Natasha's had some moments and Brie Larson's Carol Danvers did get a whole movie, there still hasn't been a lot of deep stories involving women. And that's where WandaVision comes in. 
With Wanda Maximoff's story, fans get a tale involving a woman and her pain and what happens in the aftermath of being a superhero. And having to put in that sacrifice of being a hero. Even though some might think that Wanda's story invokes a sense of hysteria, Olsen has other ideas. 
"[Wanda] largely represents mental health within the comic book stories. And to just create hysterical women isn't really that interesting of a story also doesn't really help any causes," Olsen said. "But to create a story about someone who believes so deeply in their own cause and their own experiences and to tell a story about trauma and resilience and avoidance, there's a lot of things that her story is and whatever moments of extreme power and emotion that has come out of it."
Fans, of course, don't know the full extent of what Wanda did to get Vision's body or how she created Westview. But they do know that she's been through a lot. She lost her brother, she lost her home. Before that, she saw her parents die. And now she lost Vision. Grief is powerful, and seeing it in such a tangible form is equally moving. 
"I think that it's incredible for someone to have that kind of connection to their emotional life. And I think the show, with Jac [Schaeffer, the showrunner] at the helm, we created such a revolution for [Wanda]," she said.
'WandaVision' has one similarity to another show Olsen worked on, 'Sorry for Your Loss'
Lastly, Olsen does actually equate one aspect of WandaVision to a concept from one of her other shows, Sorry for Your Loss. She doesn't outwardly say the two share this trait, but she mentions that the MCU show sort of deals with a similar notion of looking at your "inner child" which is a therapy concept, one that was brought up in Sorry for Your Loss. 
And Olsen doesn't want the show to fall into the trope of female hysteria. Olsen personally looks at WandaVision as a way of Wanda looking at her "inner child." While that could end up still being a woman's-only perspective, Olsen said "there's nothing wrong with that." Plus it doesn't involve a trope of hysteria either.
"That means it's evolved thinking. And it means that you don't have to just be this reactive person in the world," Olsen said. "That you take ownership of your life experience and make that power you up for the rest of your life."
With the evolution of women's stories within the MCU, Wanda's story in itself has been able to grow and deepen on its own and with Olsen and Schaeffer, it seems like it'll go far past any trope people might try to put on them.