The First 'Spider-Man: No Way Home' Pics and The Last 'WandaVision' Reveal Might Already Have a Parallel Between Them
Tom Holland's third 'Spider-Man' finally has a title and pictures. And there's an interesting similarity between one photo and one scene in 'WandaVision.'
Even though the third installment of Marvel's Spider-Man starring Tom Holland is coming out at the end of 2021 (if the release date stays) fans are, of course, itching for some sort of info on the film. Holland, Zendaya, Jacob Batalon, and the rest of the cast are currently filming the movie in Georgia and Holland has luckily been able to keep spoilers at bay. But now the three of them released fake titles of the movie and first photos. And looking at one of them, there might be a parallel to WandaVision. [Spoiler alert: Spoilers ahead for WandaVision].
One of the first photos from the third 'Spider-Man' looks similar to Agatha's basement from 'WandaVision'
On Feb. 23, Holland, Zendaya, and Batalon all shared three titles — Spider-Man: Phone Home, Home Slice, and Home-Wrecker, respectively — and it all just ended up being a major misdirect. But they did give fans official photos, which could carry hidden clues.
Freelance writer and entertainment journalist Leah Marilla Thomas tweeted out the image Batalon shared of Ned, Peter, and MJ in a dark basement or underground area. Alongside that photo, she also put the screenshot of Wanda Maximoff from Episode 7 of WandaVision walking into Agnes' basement right before she finds out she's actually Agatha Harkness. Her only caption with the two photos was, "no <3."
So why the comparison? Well, the two images have different lighting, but they're both basements, or that's what it seems like in the Spider-Man image at least. The background is made up of a similar stone as well. Essentially, it could be a similar place. And why does that matter? 
There's a theory that Agatha's basement is a Nexus, meaning that it's a gateway to a ton of dimensions
A growing theory on Reddit is that Agatha's basement is a Nexus. Remember the commercial from Episode 7? The Nexus antidepressant medication? In the Marvel comics, the Nexus is a portal between dimensions, and Agatha's basement could be one of those gateways. Wanda is a Nexus Being in the comics, and so it all connects. Bringing in the Nexus is the perfect way to introduce the multiverse and Wanda's position as this special player among the dimensions. 
With that said, obviously, fans don't know what's going to transpire in Agatha's basement or how WandaVision ends and leads into the events of this Spider-Man movie. But it's so interesting that these two darkened places look similar. And if this is one of the ways the multiverse is accessed, maybe Peter and the gang stumble across it. 
Either way, this could be a chilling parallel. And it might not (and probably isn't) Agatha's basement that they're in. But there could just be Nexus portals in different areas and they just happen to look the same. It's definitely a big theory to go off of just one picture. But in the MCU, one similarity could be rather important. 
The real 'Spider-Man' title was revealed, too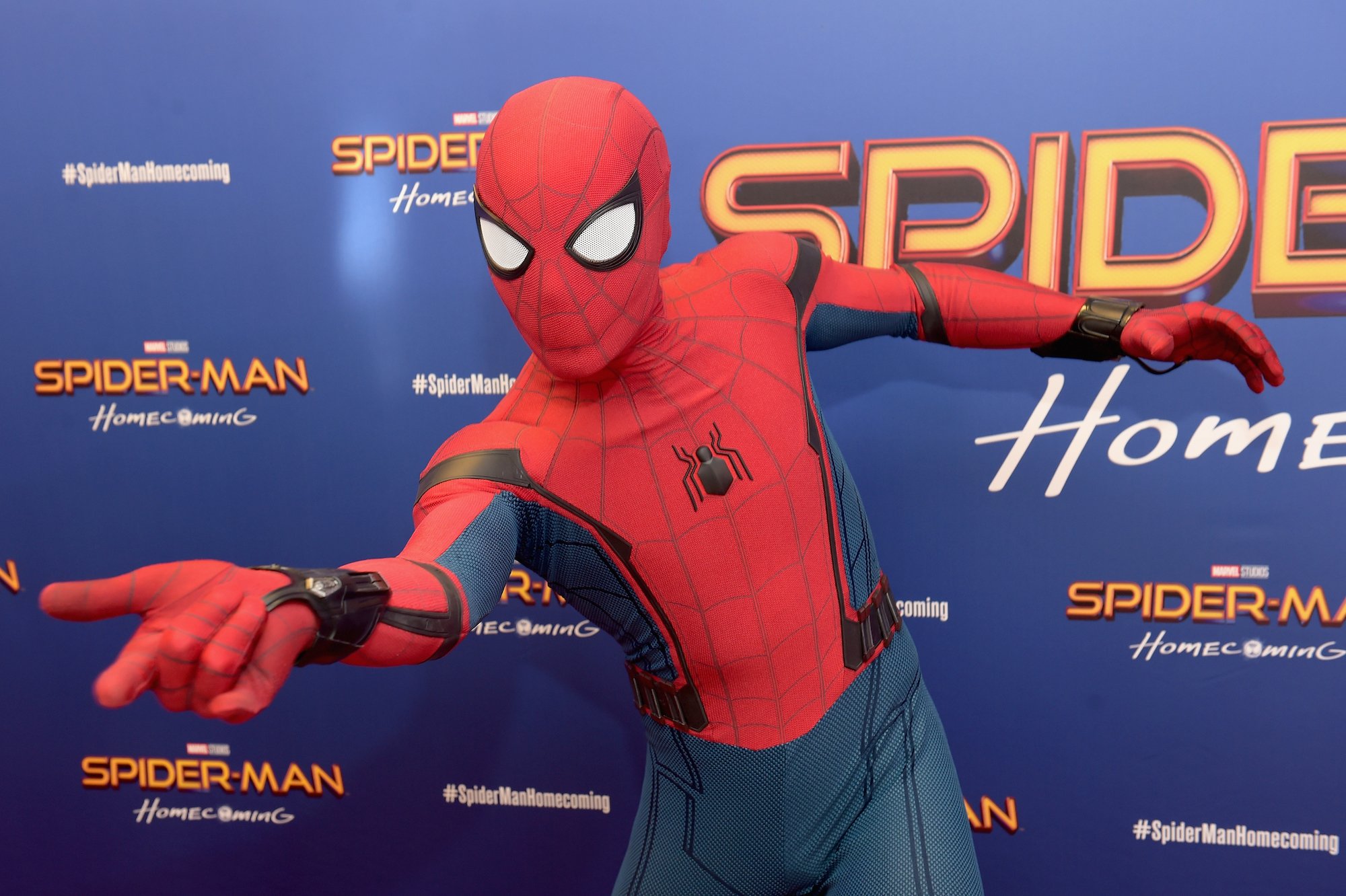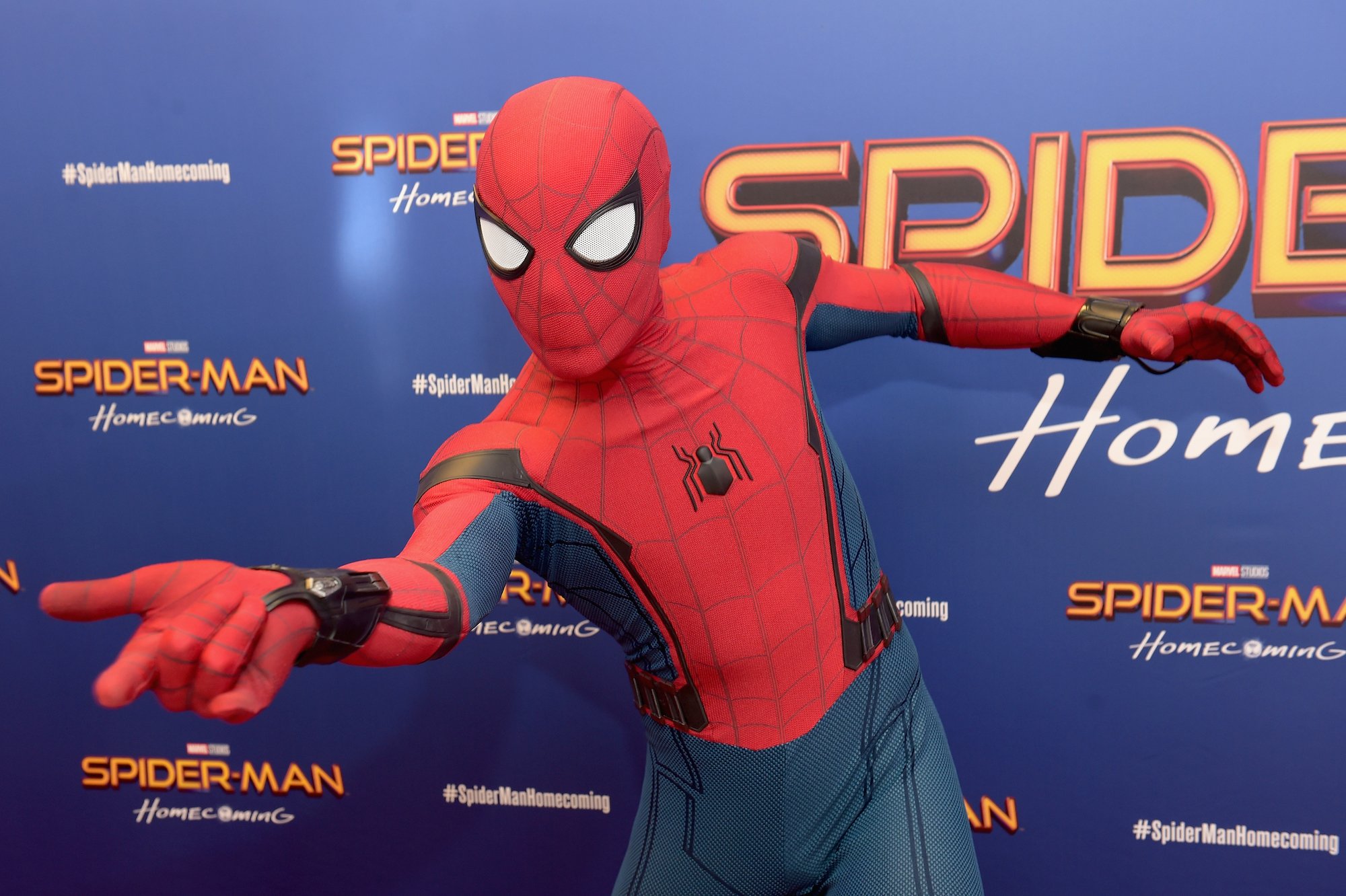 On Feb. 23, the three leads shared those fake titles, which had fans very confused. But then on Feb. 24, Holland shared a funny video that actually revealed the real title, which is Spider-Man: No Way Home. 
While that's not as silly as the fake ones, it is a lot bleaker. "No Way Home" is not really something that promotes positivity. Imagine if Dorothy heard that in The Wizard of Oz? The first Spider-Man movie Holland was in was all about his Homecoming; that could be interpreted as his dance, but also coming back to Marvel and just the fray of the Avengers and being a hero as well. Then the sequel was Spider-Man: Far From Home, which referred to Peter Parker's class trip to Europe. 
So do Peter, MJ, and Ned come across the Nexus, get sucked into another dimension, and find out there's "no way home" for them? Tough to say. But when you remember that there's a reality in the House of M comics — which seem to be heavily influencing WandaVision — where Peter Parker's identity is known and he's a full-blown celebrity… it makes you think.