'Fixer Upper' Homeowners Get 1 Free Piece of Furniture From Chip and Joanna Gaines
One of the most popular questions Fixer Upper fans ask is always the same: Do they get to keep the furniture?
It's a valid concern. After watching Chip and Joanna Gaines transform the worst houses in the best neighborhoods into dream properties, it seems like a huge letdown to find out all the careful staging is just for show. Plus, after maxing out their budgets for materials, it's reasonable to believe the homeowners don't want to spend thousands more on fancy furnishings.
The secret's out that homeowners can't keep the furniture on Fixer Upper without paying a hefty sum. However, they do usually get at least one thing for free — plus, the most priceless gift of all.
'Fixer Upper' became the most popular show on HGTV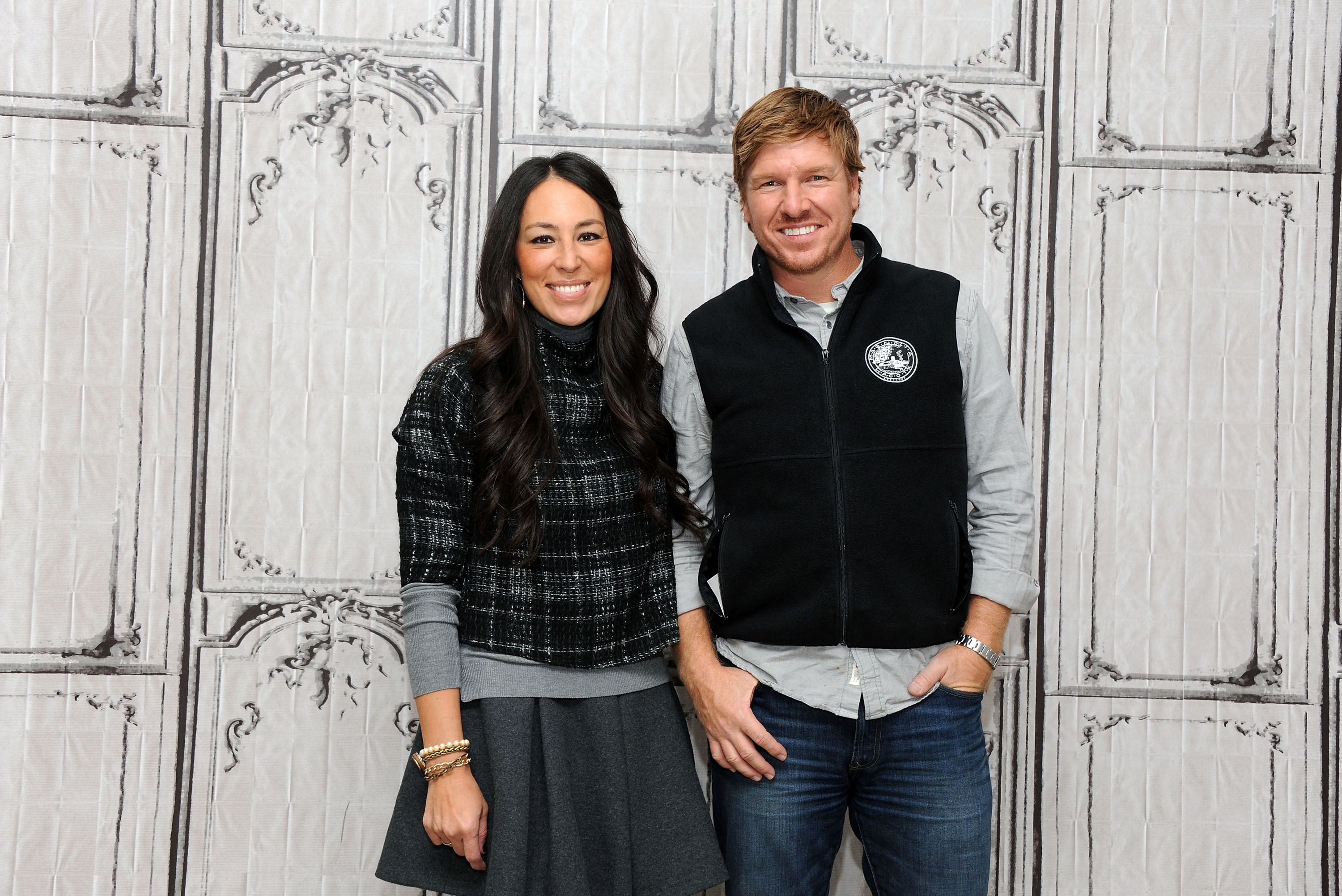 The renovation series Fixer Upper starring married couple Chip and Joanna was an instant hit. The show documented the pair renovating run-down and outdated homes around their hometown of Waco, Texas. Fans loved how the show had positive energy and, most importantly, dramatic before and after reveals which were almost unbelievable.
Chip and Joanna announced in 2017 that the fifth season of Fixer Upper would be their last. At the time, they explained how they wanted to spend more time with their family. But diehard fans were devastated by the news just the same. How could they enjoy HGTV without shiplap and oversized clocks?
Homeowners didn't get furniture for free, except 1 thing
Part of what made Fixer Upper reveals so dramatic was all the careful staging Joanna put into all her projects. From oversized farmhouse tables to vintage mantels, there were always special touches that accented each home perfectly.
Show participants were welcome to purchase everything the Gaineses used in the staging process. However, it all came at a cost. "They give you an itemized list of how much everything costs at the end to see if you want to purchase things at a discounted price," Rachel Whyte, who appeared on Fixer Upper Season 3, explained to Country Living.
She added that homeowners do get one furniture item gratis. Those custom designed wood items that Joanna commissions from her friend Clint Harp are given as gifts, free of charge. The same goes for special or refurbished items Joanna designs during the episode. The exact item differs on each episode of the show.
'Fixer Upper' participants receive the greatest gift of all
Though they have to put in tens of thousands for renovation costs plus shell out more for furniture, it's still worth it to appear on Fixer Upper. That's because Chip and Joanna do not charge for their design expertise (that's subsidized by the network). And as anyone who's seen their work knows, access to that kind of talent, for free, is priceless.
If you've been thinking of renovating, the show is currently casting season 6. The reboot of Fixer Upper is scheduled to premiere on Chip and Joanna's new Magnolia Network after its launch in 2021. Waco residents with a budget of at least $50,000 can apply to remodel their homes via the Magnolia website.
And they can start saving up to purchase all that extra furniture starting now.