'Fixer Upper': Joanna Gaines Documented Her Entire Farmhouse Renovation In These Secret YouTube Videos
One of the best things about watching Fixer Upper was seeing Joanna Gaines transform hideous, outdated properties into stunning dream homes that you'd be crazy not to love.
Sure, she often included impractical details and homeowners didn't get to keep the furniture (at least not unless they paid a premium). But for the most part, Fixer Upper fans were completely captivated by the veritable Queen of HGTV.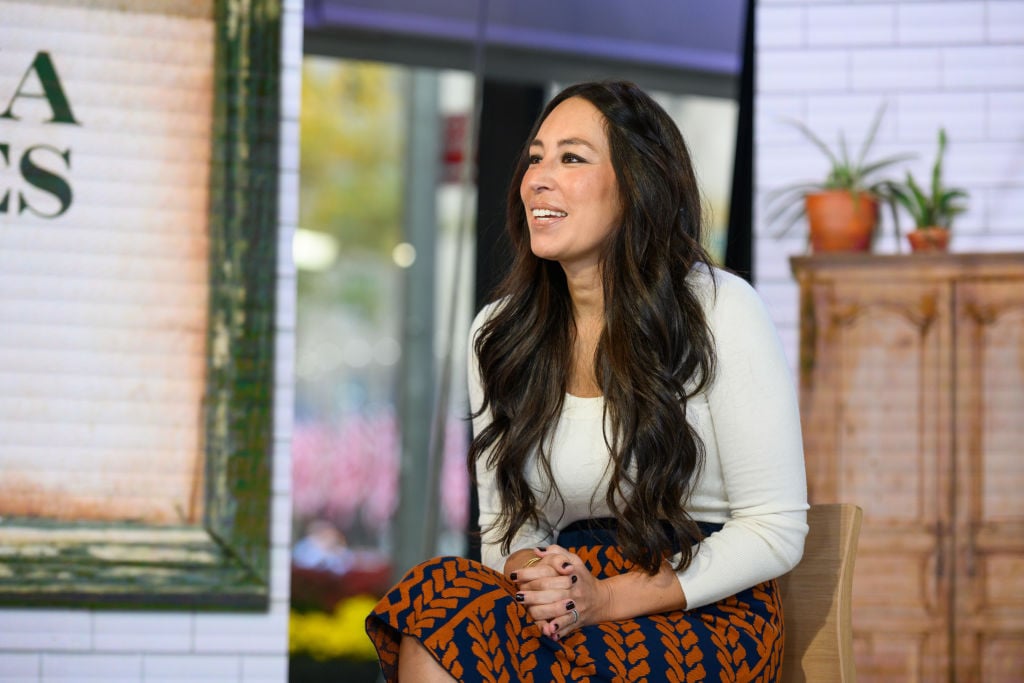 One reason that Fixer Upper was so popular was that Chip and Joanna shared intimate details of their home life and often featured clips of their adorable kids romping around the family's 40-acre farm. Unsurprisingly, the Gaineses purchased a run-down farmhouse and spent months lovingly restoring it. It was their very own fixer-upper.
Chip and Joanna Gaines bought and renovated the property long before HGTV producers signed them on to star in their own series. But you can still catch a glimpse of the process in these secret YouTube videos.
Chip and Joanna Gaines lived in nine different houses before finding 'The Farmhouse'
The house they live in now wasn't Chip and Jo's first home or their first renovation project. Before settling into their family farm in Texas, the couple moved around a lot, eventually deciding just what they wanted before settling into what they now call their 'forever home.'
The Gaineses purchased the farm in 2012. Located in Crawford, a suburb of their beloved city of Waco, the 1700 square foot Victorian-style house is situated on a sprawling 40 acres of land.
The Gaines family takes full advantage of the property and spend tons of time outdoors. They have a swimming pool, trees for climbing, a whole slew of animals like chickens, goats, and dogs, a greenhouse, and enough space to roam.
The Gaineses recorded themselves renovating their own home
Fans get plenty of glimpses inside the house thanks to Instagram and clips from Fixer Upper. But most haven't seen the actual details of the renovation process.
However, what most people don't realize is that Chip and Joanna did document their farmhouse restoration as a five-part YouTube series that was launched in 2013, the same year that the first season of Fixer Upper aired.
At the time, there's no way they could have known how famous their family would become. But now we're all grateful we have an in-depth look at how their stunning home was put together.
'Fixer Upper' fans will appreciate Joanna Gaines' tips for renovation
The goal of Fixer Upper isn't to highlight pricey, upscale renovations. Rather, fans appreciate how many of the Gaines' tips are very achievable for average folks, too. In the video series, Joanna shares some of her secrets for achieving that farmhouse chic style on a budget, plus documents the cool things they found in the home. It's all very inspiring.
The web series wraps up before the farmhouse is totally finished, but now that we've seen so many social media photos, we do have a good idea what the finished product looks like. Plus, there's a chance Chip and Joanna Gaines could do an extended version for their new television network next year. How cool would that be?