'Flipping Out': All the Details About the Feud Between Jeff Lewis and Jenni Pulos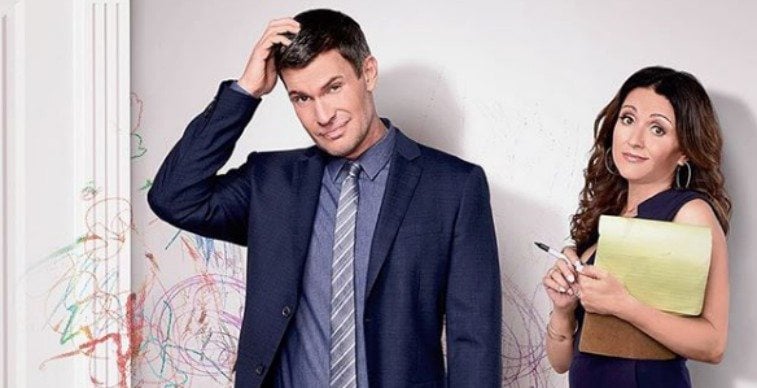 Jeff Lewis and Jenni Pulos have been working together for ten seasons on Flipping Out. But now they are parting ways and reportedly the split isn't friendly. So what happened and what does this mean for the real estate reality show? Here are all the details about the feud between Jeff Lewis and Jenni Pulos.
Jenni Pulos reportedly left Jeff Lewis Design
Lewis has fired a few employees on the show, but People is reporting that Pulos made the decision to leave the company months ago according to multiple sources. One source said, "They both had different priorities pushing them in opposite directions. … It was only a matter of time before it eventually exploded."
Pulos reportedly returned from maternity leave to different responsibilities
Pulos returned to work after having her second child to find her responsibilities were redistributed, according to People. A source claimed she was hoping for more responsibilities given she was promoted. However, Lewis reportedly felt she wasn't as invested in the business.
Pulos quitting will be shown in Season 11
The mystery behind Pulos leaving won't last very long. Fans will be able to watch the pivotal moment in Season 11, according to People. In the preview for the season, Lewis is seen being angry at multiple members of his team and even letting someone go. But there has yet to be any footage released of this moment.
The two are reportedly not talking
The saddest part about this situation is that the two are reportedly not talking. They had a huge fight which has led to Lewis cutting off Pulos. "Jeff has cut people out of his life before who wronged him, and that's where Jenni sits now," a source said according to People. "This feels like a goodbye, at least for her."
This isn't the first time the two have been on the outs
It's a pretty big deal for Pulos to leave Jeff Lewis Design, but it's also not the first time they have been at odds. He previously sued her over her book, Hang in There, Baby: What One of the World's Most Difficult Bosses Taught Me About Life, Work and Love. He claimed that it violated a confidentiality and non-disclosure agreement between them, according to Us Weekly. The two still went back to working with each other.
It will be interesting to see what this will mean more the show, Flipping Out. Pulos is an executive producer on the show with Lewis.
Read more: All the Ways 'Flip or Flop' and Other Home Flipping Shows Are Totally Fake
Check out The Cheat Sheet on Facebook!