Florence Pugh and Vera Farmiga Are Officially Joining 'Hawkeye' on Disney+ After Set Pics Confirm Hailee Steinfeld as Kate Bishop
Even though 2020 is the first year in a decade that Marvel has not released a movie, big things are coming in the new year. With the COVID-19 pandemic shutting down productions and forcing studios to pushback release dates for films and Disney+ series (specifically) because of theater shutdowns, it's thrown things in the entertainment business off. But now things are moving forward, and news about the upcoming Hawkeye series will have a lot of fans more excited than before. 
Florence Pugh and Vera Farmiga officially join the cast of 'Hawkeye' the series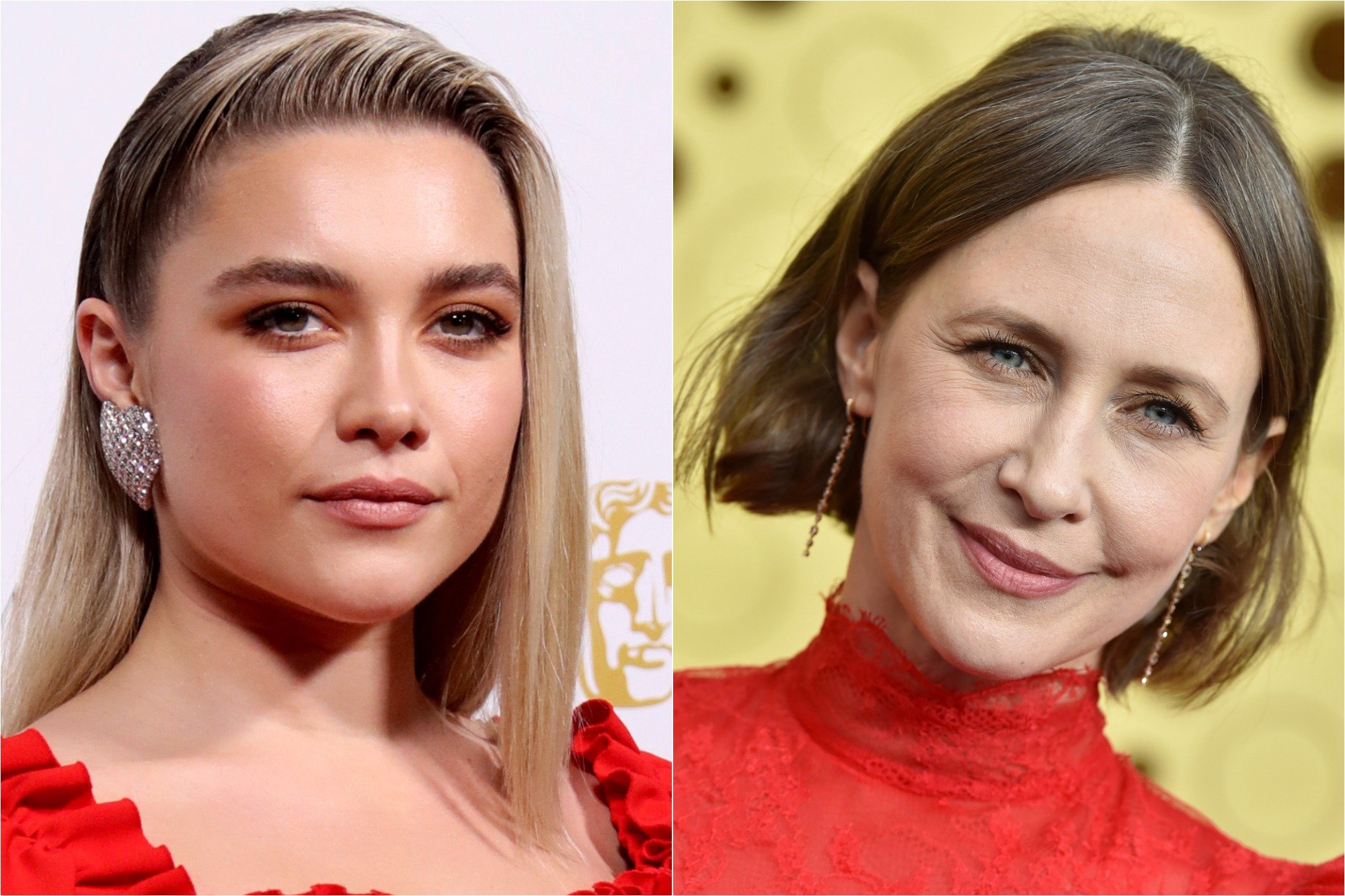 Hawkeye is one of the Marvel Cinematic Universe's upcoming series in a stack of shows. This also includes WandaVision, The Falcon and the Winter Soldier, and Loki. The first to be released is WandaVision, which is set to premiere on Disney+ in January. The rest is up in the air. 
But Hawkeye was always the series that was kind of on the backburner with the fewest details. Until now. The show, which obviously will star Jeremy Renner as Hawkeye aka Clint Barton, is set after Avengers: Endgame. And Variety exclusively reported on Dec. 3 that Florence Pugh is going to reprise her role of Yelena Belova in the series. 
In addition, Vera Farmiga is also joining the cast as Eleanor Bishop, the mother of Kate Bishop, who's also been confirmed to be played by Hailee Steinfeld after much speculation. 
Variety also reported that Fra Fee is coming onto the show in the role of Kazi. They wrote that this is probably the character Kazimierz Kazimierczak, aka the "mercenary villain" Clown.
Actor Tony Dalton is playing Jack Duquesne, probably the Marvel role Jacques Duquesne or Swordsman. Alaqua Cox and Zahn McClarnon are also set to appear in the series.
This news comes after Steinfeld's involvement in the show was officially confirmed thanks to on-set pictures this week 
This news comes a day after Steinfeld was seen on the set of Hawkeye filming with Renner. On Dec. 2, videos and pictures started appearing on social media of the actor in a coat and purple outfit walking a golden retriever in a New York City subway. Collider reported later that the casting was official, if the photos weren't enough for some.
Renner also tweeted out "Ms. Bishop … we need you" on Dec. 2. Who is Kate Bishop? She is another expert archer, as seen by the bow Steinfeld was seen with in the subway. However, she of course wasn't always like that. In the comics, she's the child of two wealthy socialites. As stated above, Farminga is playing her mother who — in the comics — dies early on. 
Kate is saved by the Avengers and idolizes Hawkeye because he's just a regular human, like herself, without powers and just a bow and arrow. After being attacked, later on in her life, she learns how to fight on her own, and has a run-in with the Young Avengers, who she actually aids that time. 
Her story can't really be exactly the same in the Hawkeye series because certain people like the Young Avengers aren't at play in the MCU yet. But who knows? Regardless, she ends up being trained a bit by Clint Barton. This is clearly a move toward a new age of heroes in the MCU as well, and fans are also very excited to see she has Lucky the Pizza Dog with her.
Pugh and Steinfeld might be a part of the next age of MCU heroes following 'Black Widow'
As stated above, Pugh's appearance in the Hawkeye Disney+ show is a reprisal after the Black Widow movie, set to come out in 2021. That film is supposed to be set sometime after Captain America: Civil War (but before Avengers: Infinity War) which would explain why Scarlett Johansson's Natasha Romanoff is still alive. 
So, depending on where things leave off with Yelena in that movie, she returns to either help Clint or Kate in Hawkeye. It's no secret that Natasha and Clint were very close, so it's possible that Yelena also knew Clint well. Maybe is it strained since Yelena is also like a sister to Natasha, who's now dead? It's hard to say how she'd react to Kate, but, again, that's an interaction that'll be interesting to see play out on screen. 
One thing that's for sure, and that's mentioned above as well, is the fact that this is a point toward the future for the MCU. With major figures like Robert Downey Jr.'s Iron Man and Chris Evans' Captain America out of the picture, new heroes are coming up. The original six Avengers are dwindling down, and the appearance of Kate Bishop, a leader in the Young Avengers is a major hint that new blood and a new era are on the way.