Florence Pugh Confirmed as the Next Black Widow, With Scarlett Johansson 'Handing Her the Baton'
'Black Widow' is the highly-anticipated look at Scarlett Johansson's Marvel character. Now, it's confirmed she'll pass the mantle to Florence Pugh.
Even though Black Widow has been postponed due to COVID-19, it's still a big moment for Scarlett Johansson's Marvel character. Natasha Romanoff was one of the original Avengers and has appeared in countless Marvel Cinematic Universe movies, with her story ending tragically in Avengers: Endgame. Fans of the character have been calling for a solo movie for so long, and even though Nat's version of Black Widow saw an end, this upcoming movie could also show the beginning of a new chapter for the MCU's resident Russian assassin. And that's where Florence Pugh comes in.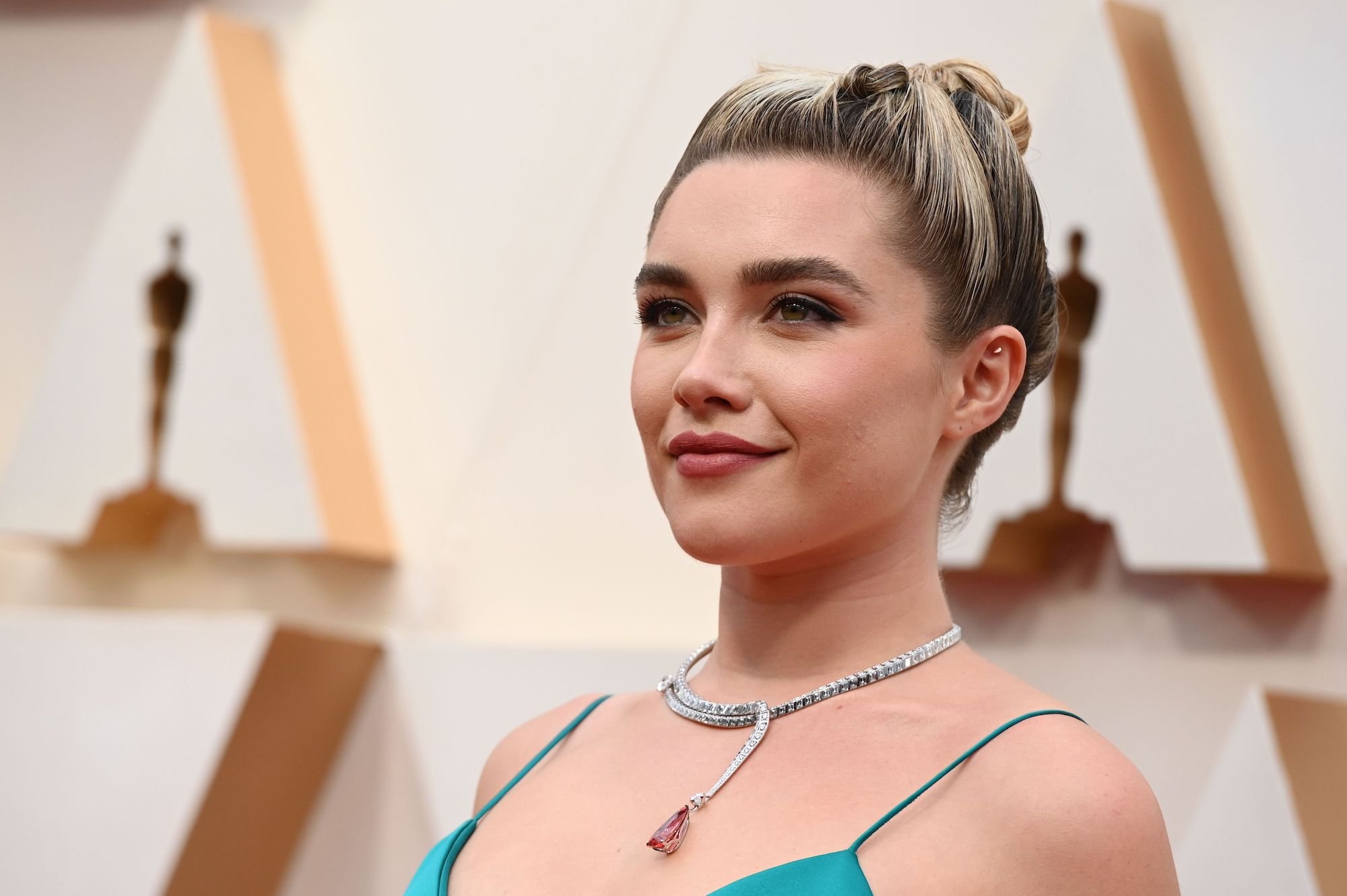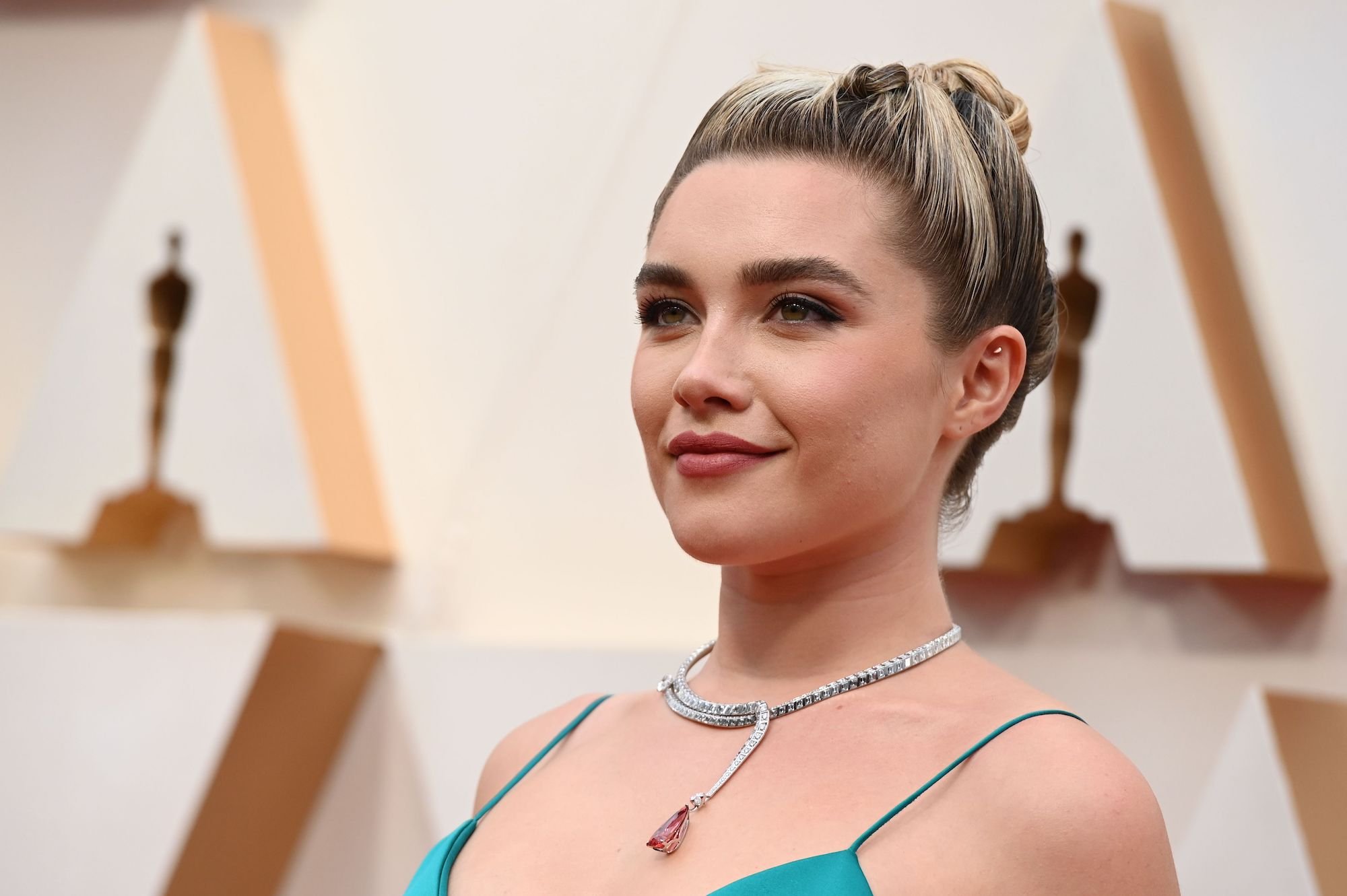 The director of 'Black Widow' confirmed Florence Pugh is the MCU's next Black Widow
In a new issue Empire magazine, Cate Shortland revealed that Pugh is going to take on Johansson's role now that her version of Black Widow has died. 
"[Kevin Feige] realised that the audience would expect an origin story so, of course, we went in the opposite direction," Shortland said for the July 9 issue of the magazine. "And we didn't know how great Florence Pugh would be. We knew she would be great, but we didn't know how great. Scarlett is so gracious, like, 'Oh, I'm handing her the baton.' So it's going to propel another female storyline."
After a massive 2019 for Pugh, which included Midsommar, Little Women, and her first Oscar nomination, she seems like the perfect actor to take on such a big role as Black Widow. This is what a lot of people thought would happen, initially, when word came out about Black Widow, but now it's official. 
Shortland also shared Johansson's thoughts on Natasha's death and lack of a funeral in Avengers: Endgame. Black Widow takes place in the two-year time gap between Captain America: Civil War and Avengers: Infinity War. 
"In Endgame, the fans were upset that Natasha did not have a funeral. Whereas Scarlett, when I spoke to her about it, said Natasha wouldn't have wanted a funeral," the director said. "She's too private, and anyway, people don't really know who she is. So what we did in this film was allow the ending to be the grief the individuals felt, rather than a big public outpouring. I think that's a fitting ending for her."
Johansson said working with Pugh was like finding a 'little sister' she never had
The Black Widow program that Natasha is a product of is mentioned in Avengers: Age of Ultron and also the Agent Carter series on ABC. Pugh's Yelena Belova is someone who worked so closely with Natasha and has a sisterly — maybe even semi-romantic — bond. So she naturally seems like the best person to take on the Avengers' mantle of "Black Widow." 
"I don't have a little sister. But with Florence, it feels to me like there's some elements of big sister little sister," Johansson told Elle recently. This real-life comradery will surely help sell the on-screen bond, too. Even if it is tension-filled. 
"I wish I was as confident as she is when I was her age," Johansson continued. "She's body confident and has a lot of self-respect. She reminded me — just by listening to her talk about relationships with friends, family, or her partner — how important it is to have confidence in your beliefs and desires."
Yelena and Natasha's relationship in the comics is pretty intense
The desire for a Black Widow solo film has grown since she was first on-screen just because she's so mysterious. The audience only knows what Natasha wants them to, and there is quite a ton left up to the imagination. But it is revealed that Natasha Romanoff didn't always fight for worthy causes, and she wasn't inherently the good guy. Yelena, coming from the same Black Widow program, is in a similar boat. 
And in the comics, their darker sides come out a lot. The two seem to be in a more strained relationship. There's even a story arc that shows Natasha surgically swapping faces with Yelena, without her consent. Things were never quite ok between the two after that.
Who knows if the Black Widow movie will get that dark, or how torn the two widows' relationships will be with one another, but if Yelena is getting "the baton" from Natasha, it's safe to assume that things are going to be better for them.