Giada De Laurentiis' 1st Client as a New Chef Was This Oscar-Winning Director: 'He Needed a Chef For a Year'
Find out which Academy Award-winning director was Food Network star Giada De Laurentiis' first client as a new chef.
Celebrity chef Giada De Laurentiis didn't come by her fame easily. She may have had her grandfather and celebrated producer Dino De Laurentiis on her side when she started out, but that support didn't translate into instant success.
The Giada at Home host started out her career working as personal chef for an A-list director and his family.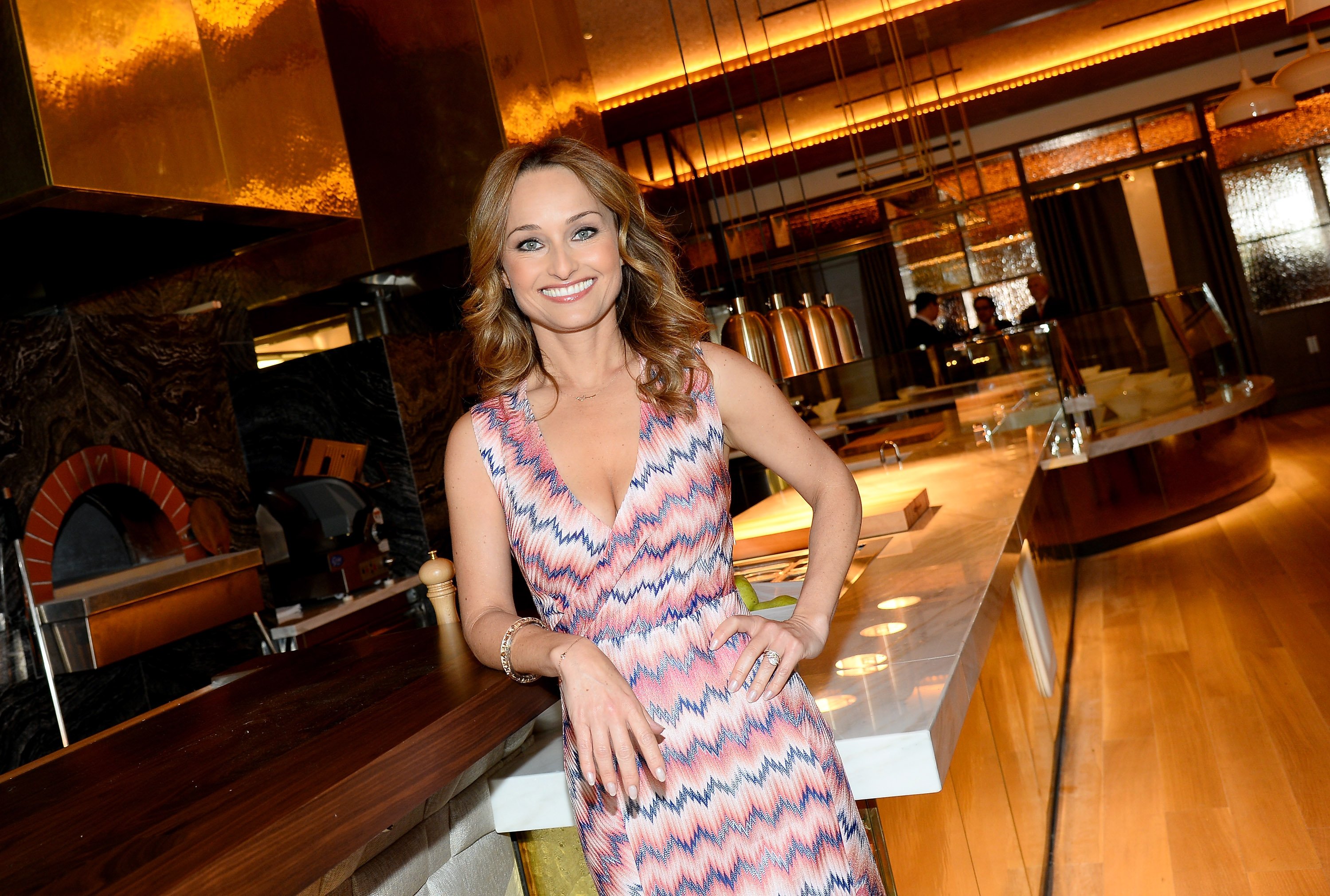 De Laurentiis' family wanted her to work behind the camera
The De Laurentiis family business is firmly planted in the film industry. Her grandfather Dino De Laurentiis, as mentioned, was one of Hollywood's most successful producers making the box office hits Serpico in 1973, Death Wish in 1974, Conan the Barbarian in 1982, and 2007's Hannibal Rising, among many others.
For Giada, however, the movies weren't for her. Despite her family's efforts to recruit her into the industry, her first love was in the kitchen and she received training at the prestigious Le Cordon Bleu culinary school in Paris.
"The summer before I went to culinary school, my family wanted me to take a job on a movie to make sure that I was making the right decision," De Laurentiis told Time. "I went to the set, which was a movie my grandfather was producing with my aunt."
Giada's Aunt Raffy who is also steeped in the movie industry tried her best to help her niece see it from every angle — and hopefully catch the film-making bug.
"She moved me everywhere, from costume design to set design, and nothing clicked for me," Giada recalled. "I hated it. Nothing about it made me want to get up and work —except for the catering truck. It was interesting for me to see how they did so much from such a little truck."
Ron Howard was her 1st client
Upon completion of her training at Le Cordon Bleu, De Laurentiis began work as a caterer and personal chef, confessing that she did rely on her family's industry links to build a client base.
Her first client was director Ron Howard, director of Hillbilly Elegy, Apollo 13, Cinderella Man, and the film that earned him Oscars for Best Directing and Best Film, A Beautiful Mind.
"I'll admit, my family connections helped. Ron Howard became my first client," she said. "He had moved to L.A. for a while, and he needed a chef for a year. It was great. He has four kids, and I was having fun and they were wonderful to work for.
How she got started on Food Network
Soon enough, the mother of one began receiving attention for her culinary skills and was asked by fledgling cable channel Food Network in 2002 to become part of their line-up of chefs.
"I had been doing some food styling, and did some work for Martha Stewart Living and Food & Wine magazines," De Laurentiis recalled. "Then 9/11 happened, and Food & Wine decided to do a family-themed issue. They wanted to do a lunch with my family, and it happened to coincide with the year my grandfather was honored with a Lifetime Achievement award at the Oscars.
"And they said I could style my own food; that was the hook for me. After the issue came out, I got a call from the Food Network. The rest is history."