Food Network's Giada De Laurentiis Reveals the Secret to Avoiding Soggy Fried Calamari
When it comes to enjoying a plate of fried calamari, it's a pure disappointment to bite into one and feel you're chewing on an elastic band. As celebrity chef Giada De Laurentiis points out, fried calamari should be crunchy, not rubbery.
Here's the Food Network star's secret to getting fried calamari to be as crispy and crunchy as it's meant to be.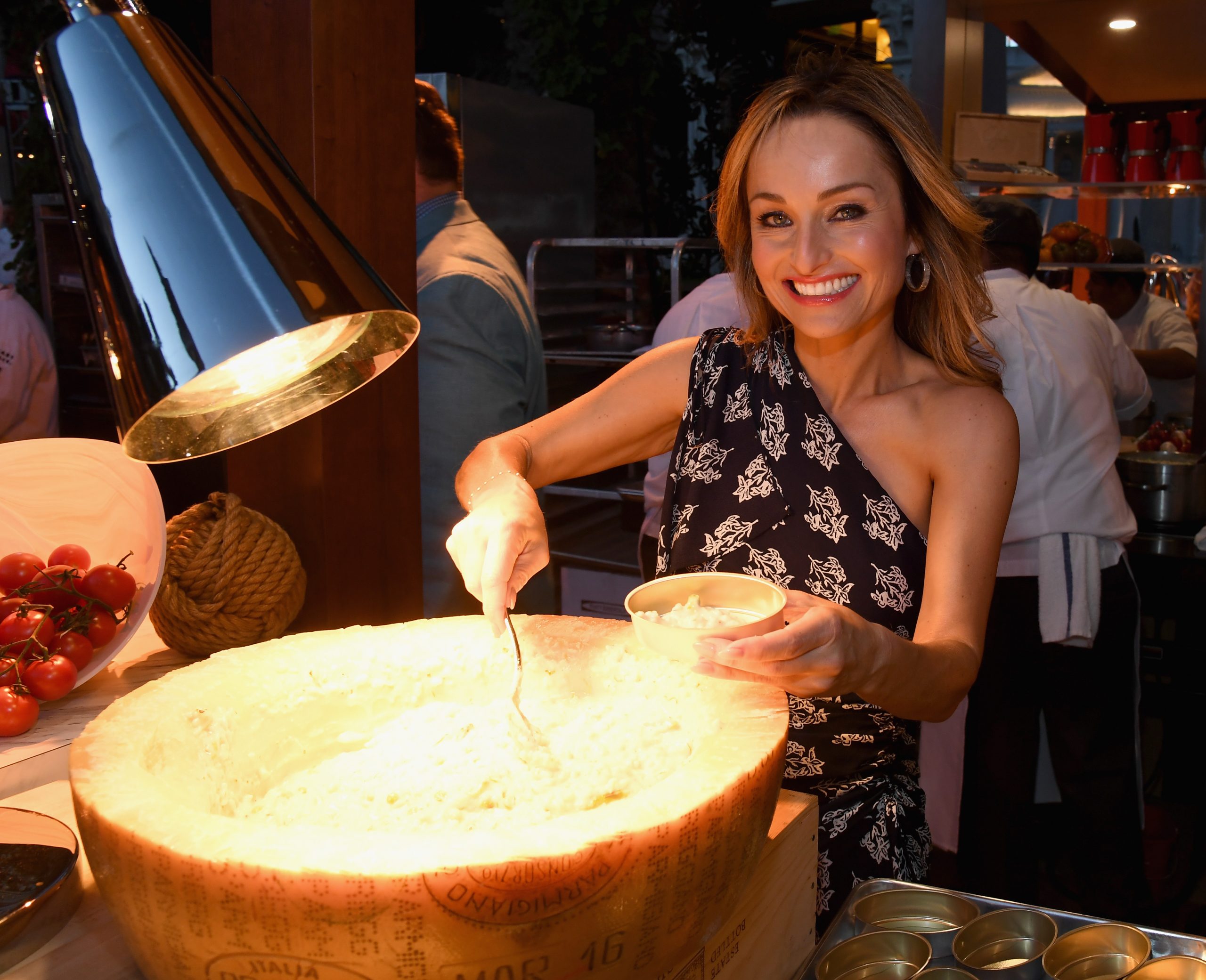 What you'll need for Giada De Laurentiis' Fried Calamari
The Rome-born chef points out the love affair Italian cuisine has had with calamari. In her cookbook Everyday Italian, De Laurentiis writes that "'calamari' means 'squid' in Italian. Italians love squid and they prepare them in lots of different ways, but one of their favorites is fried, either eaten alone or as part of a fritto misto (a selection of fried seafood)."
De Laurentiis noted that, in her family, it was "all about the calamari itself, not about the thick, gooey coating that they are often covered with."
For her "super-duper easy" recipe, you'll need vegetable oil, all-purpose flour, dried parsley, clean squid with tentacles, lemons, salt, and prepared marina sauce.
De Laurentiis' tip to frying calamari to perfection
The television personality's tried-and-true method for getting her calamari (and really, any fried food) perfectly crunchy is in the oil. If the oil is too cold, your food will end up greasy and chewy; too hot, and it'll burn the outside and possibly be raw on the interior, as the chef notes.
"If you don't have a thermometer to check the oil temperature, there are two ways to test the oil," De Laurentiis writes. "One is by dropping a small piece of bread into the oil. If it sinks to the bottom of the pan, the oil is too cold, and if it burns immediately, the oil is too hot. But if the bread sizzles slowly, the oil is just right. The other is to place the end of a wooden spoon into the oil; if the end sizzles, the oil is ready."
Putting together De Laurentiis' fried calamari
To make your own fried calamari De Laurentiis' way (full recipe and instructions here), it's all about keeping it simple. Her batter is simply flour and parsley. ("That's it! When you go to a restaurant, they have all sorts of batters on them," she notes in the Food Network video for this recipe.) Toss your chopped squid with the flour and parsley mixture, and they're ready for the hot oil.
The temperature of the oil should be between 350 and 375 degrees (or follow De Laurentiis' foolproof oil-ready method above). Drop them in and fry for about 3-5 minutes. Once the color is "golden in the center," they're ready.
Dip your fried calamari into your warmed marinara sauce and enjoy!
As a reviewer for the recipe said on Food Network's website: "Excellent…the coating is light, and does not take away from the taste of the calamari…clean, fresh, and simply the best!"
RELATED: Why Giada De Laurentiis Had Some Days in Italy With Bobby Flay Where She Thought 'OK, I've Had Enough of Him'