Former 'NCIS' Star Michael Weatherly on How His Friends 'Keep it Pretty Real'
Michael Weatherly talks about 'NCIS,' his final episode, and how he expected his friends to 'keep it pretty real' when it came to the end of his 'NCIS' run.
Michael Weatherly starred in NCIS for over a decade. He portrayed Special Agent Anthony DiNozzo across from Mark Harmon's Gibbs, Sean Murray's McGee, and, of course, Cote de Pablo's Ziva (until de Pablo left before his departure). DiNozzo was vital to the show's narrative and multiple character dynamics. He had a slow-boiling romance with Ziva, a brotherly, bickering-centered bond with McGee, and a mentor-mentee dynamic with Gibbs.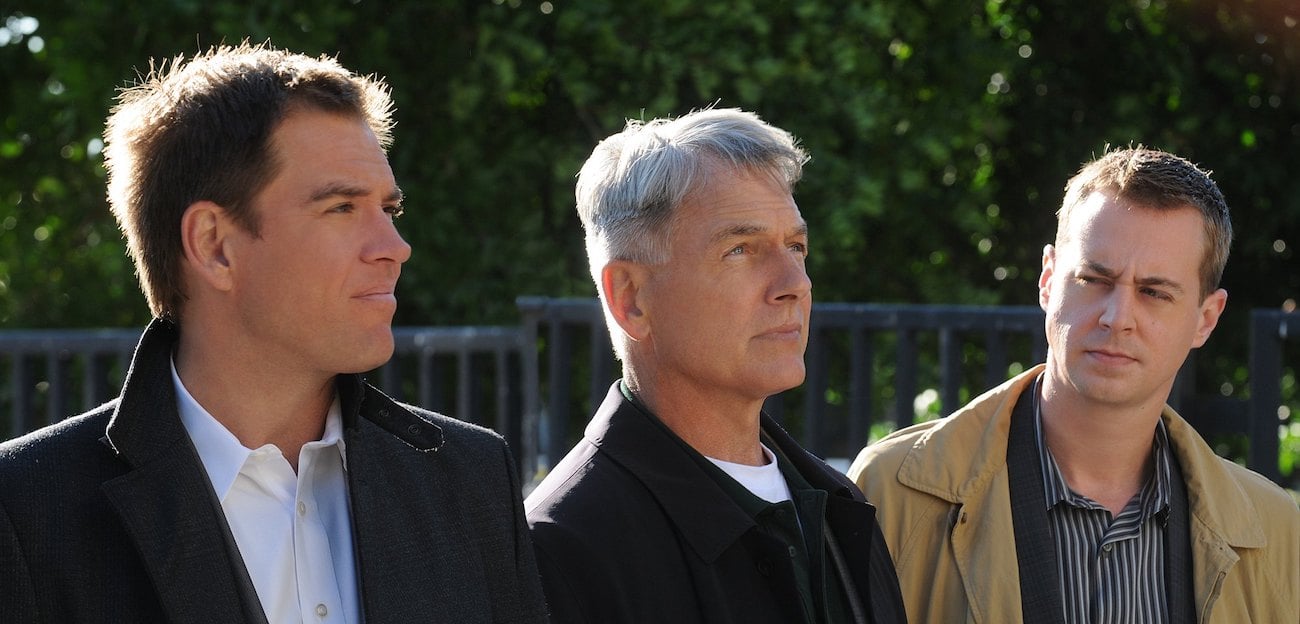 After coming back to the show — season after season — the cast became his family. Thus, when it came time to depart the series, it was quite the emotionally-fueled experience for Weatherly. Weatherly recounted his plans for watching the final episode before it aired, explaining to Parade what he expected of his friends. 
Michael Weatherly on how he prepped for the airing of his final 'NCIS' episode
Today, Michael Weatherly stars in Bull. He is the show's leading man, transitioning from a number two slot in NCIS. Yet, to fans of the naval crime drama, Weatherly will always be DiNozzo. When asked about the airing of the final NCIS episode featuring DiNozzo, Weatherly explained how he planned to confront it: 
I'm having a screening at my friend Andrew Mass' apartment in New York City. A whole bunch of us are going to sit around and watch the very last episode. It was very nice of my friend to offer that as a viewing space, and I'll be live-tweeting that, as well, so I'll be sitting with my oldest friends from the third grade, my wife and everyone.

It'll be very emotional, but usually my friends are giving me such a hard time about either gaining weight or losing hair, or acting choices that they keep it pretty real.

Parade
Michael Weatherly explained that watching his final episode in the series would be "very emotional," yet noted his friends as the perfect company. For, rather than letting Weatherly wallow in his misery, they would be more likely to pick on him, mock his performance choices, or make fun of any signs of balding. 
Mark Harmon's final words to Michael Weatherly 
Michael Weatherly learned a lot from Mark Harmon on the set of NCIS — so much so that he has gone on to lead his own primetime series on the same network. When asked about Harmon's final words, Weatherly explained that Harmon remained a man of few words in Weatherly's last moments:
Mark is always gracious and always the gentleman, but like his character a functional mute. [jokes] He was pretty succinct. He said, "Thank you and good luck," which I adored the simplicity of and appreciated deeply that he was giving his handshake and support.

Parade
Though Mark Harmon said goodbye to Weatherly, DiNozzo may still come back for more. With Cote de Pablo back as Ziva, a "Tiva" reunion seems like a must (even if only for pure fan satisfaction).