Former 'NCIS' Star Pauley Perrette May Write a Tell-All Book About Her Life
Former 'NCIS' star Pauley Perrette may write a tell-all book about her personal life and career. Get the inside scoop here.
Many know Pauley Perrette as Abby Sciuto — the former Chief Forensic Scientist for the NCIS Major Case Response Team. She played the geeky and gothic analyst in the hit primetime procedural, NCIS, for over a decade. She even went on to establish a scholarship in the character's name, leaving the Sciuto legacy to live on. The character (and the scholarship) work to inspire girls in S.T.E.M fields. And, while Abby is a big part of Perrette, she's not the full picture.
There's much more to Perrette's life than Abby — other roles, as well as some personal turmoil, have defined the actor's existence. And, she may be looking to write it all down in a novel; she's just waiting for the right time.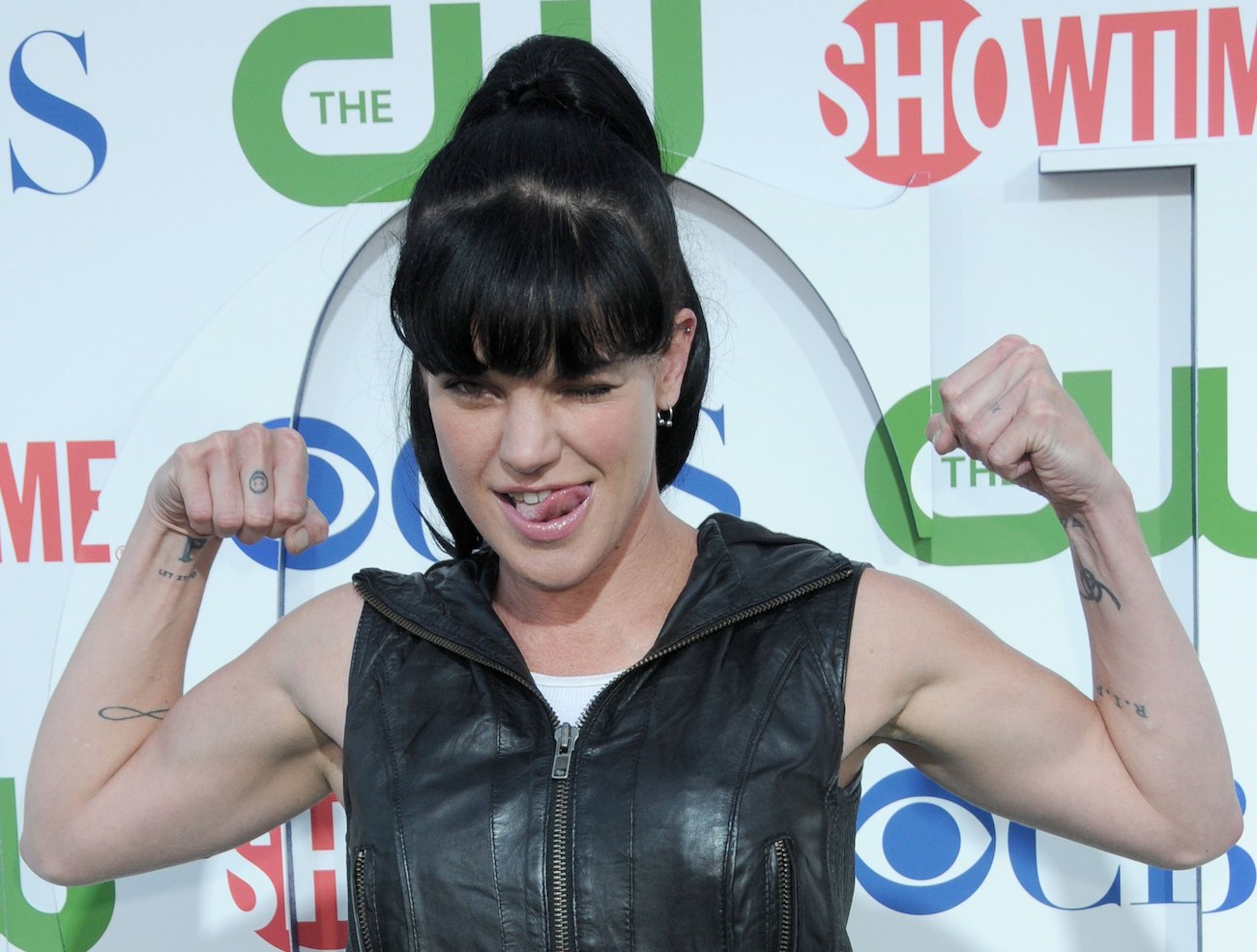 Pauley Perrette on writing a book about her life 
Perrette took to Twitter, noting that, all of those who find out about her many hurdles, accomplishments, and life struggles, often proclaim that she should write a book. Perrette posted to Twitter:
Friends & strangers have always asked me to write books about my twisty turvy crazy curvy unbelievable life. For real. Like people don't believe its actually my life. I think writhing is my best talent (supposed to say WRITING, but I liked it) but I'm waiting, for what? Not sure?

Pauley Perrette via Twitter
Perrette explains that "writing" is her "best talent" and she seems willing to put out a novel recounting her experiences, yet she's waiting for something…something that still remains undefined. So, what would the book be about? 
What would Pauley Perrette's possible tell-all book include? 
Perrette, like most actors who write tell-alls, would presumably trace her professional and personal life experiences. Meaning, NCIS, Broke, Fantasy Hospital, When We Rise, and more roles would likely make an appearance — at least at the cameo level. Yet, the book would be bound to include some of her personal life drama. 
From her marriage to musician Coyote Shivers to her commitment to a single lifestyle following their destructive divorce, there's a lot to unpack in Perrette's life. Shivers allegedly had a pattern of abuse; Perrette and some of Shivers' other girlfriends have accused the actor of physical, sexual, and psychological abuse. 
The book would also likely detail her falling out with Mark Harmon and the behind-the-scenes drama of NCIS. Pauley Perrette has accused Harmon of assaulting her on set, as well as propagating a toxic environment. Today, she holds firm in her refusal to return to the show. 
Finally, Perrette has recently announced her retirement from Hollywood, choosing to focus on raising her rescue dogs and taking care of her plants, so she would likely detail the motivation behind her decision. The book would have a lot of ground to cover, and fans of the actress would get to hear all stories from the former NCIS star's point of view.