'Full House': Olsen Twins Had to Be Bribed With Red Gummy Bears to Get Their Lines Right
The fictional Tanner family was so beloved during the '80s and '90s. Families invited this endearing, if slightly unconventional, family into their living rooms every week on Full House and followed along as Danny's three daughters grew up before their eyes. 
The superstar of the series was Michelle Tanner, the baby of the family, marvelously played by twins Mary-Kate and Ashley Olsen. Although Michelle's catchphrases became some of the most quoted lines of the show, apparently things didn't go so smoothly during filming.
The adorable twins, it turns out, actually weren't so adorable all the time in real life, and often had to be bribed with a delicious treat to say their lines.
'Full House' was 1 of the most popular shows of the '90s
Full House first premiered in 1987 and ran for eight seasons. The popular sitcom revolved around single father and widow Danny Tanner and his three daughters; his best friend Joey and brother-in-law Jesse move into the house to help him raise his girls. The cast is rounded out by the Tanners' obnoxious next door neighbor, Kimmy, and Uncle Jesse's partner and eventual children.
The show brought a nostalgic feeling. The family has its troubles, of course, but at the end of each episode, they always work it out.
Because the show ran for eight whole seasons, viewers got to watch the kids grow up before their eyes. Michelle Tanner, an infant when the series premiered, was 8 years old by its series finale, and DJ (Danny's oldest daughter) a full-fledged adolescent.
Mary-Kate and Ashley Olsen became international superstars after playing Michelle Tanner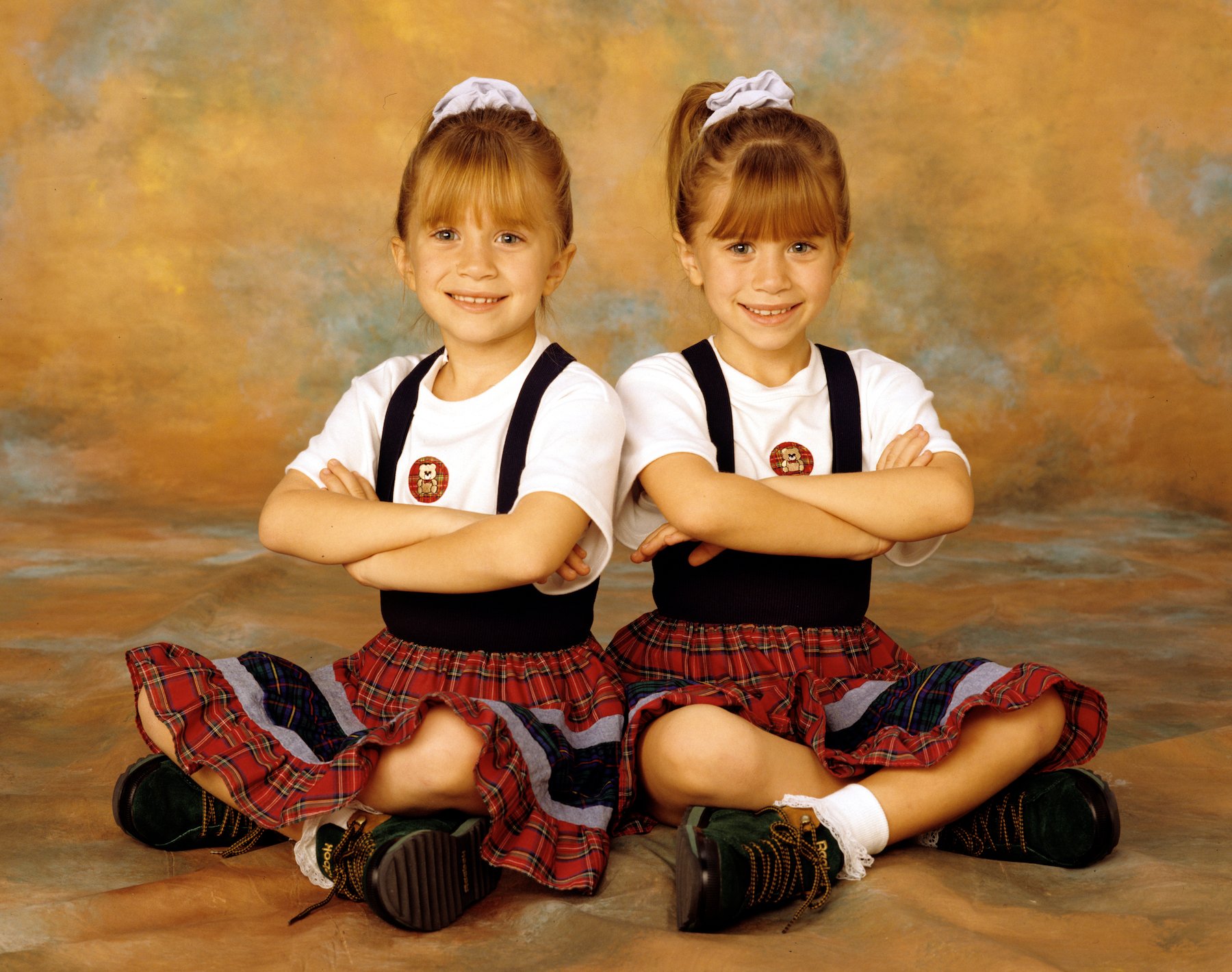 The baby of the Tanner clan, Michelle, was played by twins Mary-Kate and Ashley Olsen. Because of child labor laws, young children can't be on set more than part time, which is why the creators needed to find twins to play one role.
They landed on a goldmine with the Olsen twins. They were the clear stars of the show, and went on to have a super-successful career for several years afterward; pre-teens everywhere idolized them.
These days, the Olsen twins stay away from the public eye; it seems like their many years of living in the spotlight got tiresome after a while. They own a fashion line together but haven't acted since around 2011.
They didn't even make a cameo in Netflix's recent Full House reboot, Fuller House. The new show mainly featured Michelle's sisters DJ (Candace Cameron) and Stephanie (Jodi Sweetin) instead.
Michelle's absence was explained by stating that she was living in New York running a fashion empire, a story that sounds very similar to the Olsens' real lives.
How the creators got the Olsen twins to say their lines
The Olsen twins were still little tots for the first several seasons, so it's understandable that they sometimes threw tantrums. Being on set with a bunch of adults and under those bright lights couldn't have been easy for the little girls.
In fact, the children's behavior was so — well, childish — that co-star John Stamos (who played Uncle Jesse) even tried to get them fired. 
Perhaps because of this, or unrelated, the twins apparently sometimes became so stubborn that they would refuse to say their lines. When this would happen, the adults needed to think of a fix, because what would Full House be without "You got it, dude!"?
According to Ranker.com, red gummy bears were the twins' favorite candy, and these were dangled in front of them to get them to comply with whatever the crew needed them to do. What kid could resist that sort of temptation? We would have done pretty much anything for gummy bears as little kids, too!
[Correction: An earlier version mistakenly said Joey was the brother-in-law and Jesse was the best friend.]