'Fuller House' Star Candace Cameron Bure Weighs in on the Possibility of Season 6: 'There's Just So Much More There'
Once upon a time, when a TV show wrapped, that was it. Fans had to move on. But in today's landscape of reboots and remakes, chances are everyone's old TV favorites will re-emerge in some form. Such was the case when Netflix launched Fuller House, a sequel series to ABC's classic family sitcom Full House. Now even Fuller House has ended, or has it really?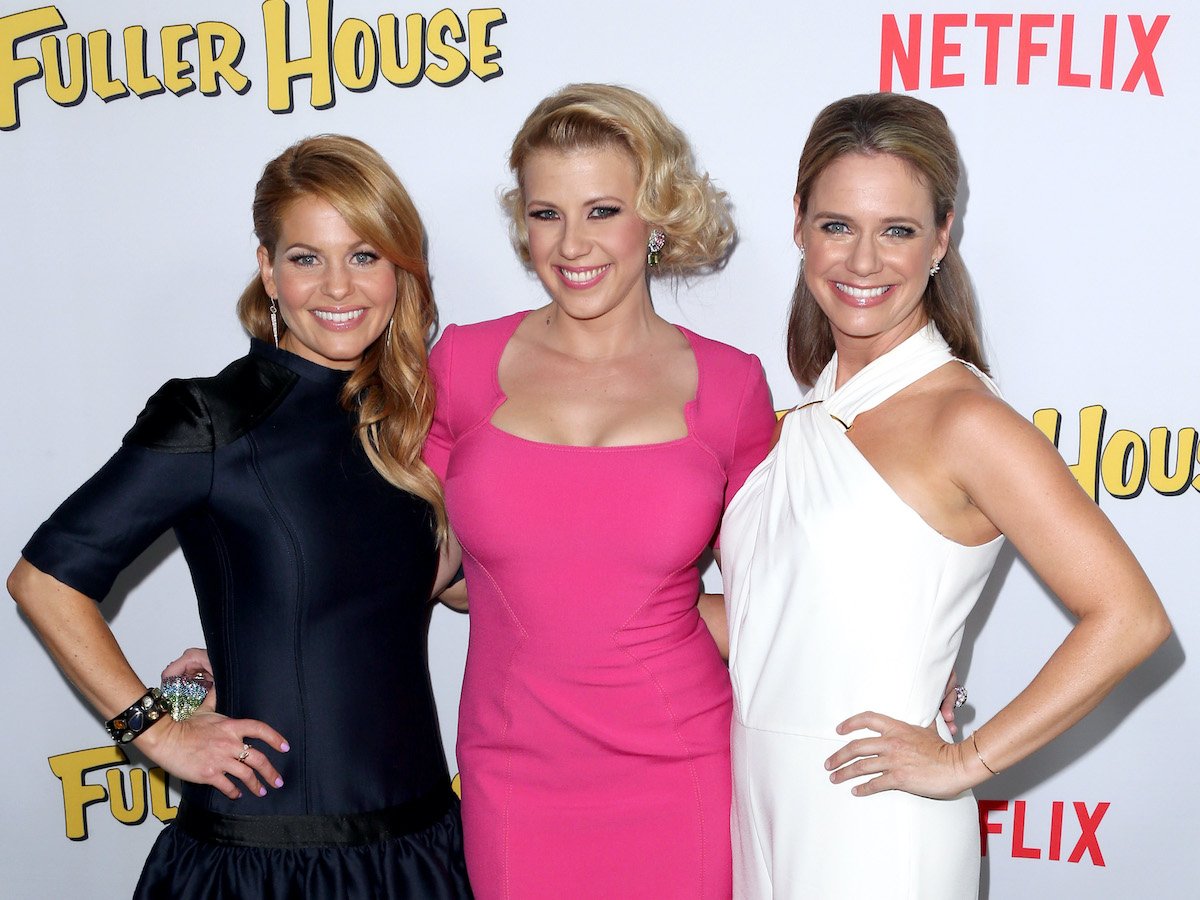 Netflix canceled its comedy series 'Fuller House' after 5 seasons
The original Full House ran from 1987 to 1995. And throughout its run, it remained fairly popular, though latter seasons came to focus more on breakout stars Mary-Kate and Ashley Olsen. Ironically, the two actors — who both played Michelle Tanner on the show — are the only major cast members who didn't appear on Fuller House at all.
Picking up more than 20 years later, Fuller House centered on D.J. Tanner (Candace Cameron Bure). Like her dad (Bob Saget), D.J. has been widowed and left with three children to care for. The Netflix hit followed D.J., sister Stephanie (Jodie Sweetin), and best friend Kimmy (Andrea Barber) as they cohabitate and form a new family unit. And for five seasons, fans loved it.
Candace Cameron Bure said she's still up for another season
In 2020, Fuller House ended its run. And according to Business Insider, its cancelation resulted from a steep decline in viewership. Regardless, hardcore fans stand by the show, as does the cast. In a recent interview with Us Weekly, Bure reasserted her interest in coming back for Fuller House Season 6.
"We would absolutely love it if we could because I think there are so many fun stories to tell with the Fuller House gang … People are still watching the show that aren't caught up on Netflix. I still receive daily messages five months later that are like, 'What's happening with season 6?' There's just so much more there. So, who knows? We can only cross our fingers and hope that the people who control it would allow us to do it."
Certainly, the ending of Fuller House leaves the door open for the story to continue. Netflix is unlikely to reverse its decision about the show. But another streaming service could always revive the show. Fuller House is a Warner Bros. production. So technically, the show — or some other version of Full House — could pop up on the Warner-owned HBO Max.
Could the 'Full House' franchise continue with another spinoff?
In 2019, as Fuller House was ending, Bure did joke about reuniting with her co-stars for Fullest House down the line. Perhaps in 20 years, the Full/Fuller House series will still be popular enough for another Full House follow-up. But in the meantime, Bure shared another idea she and co-star John Stamos have discussed.
In addition to playing "Uncle Jesse" on both shows, Stamos served as an executive producer on the latter. His idea to continue the franchise, according to Bure, is a prequel spinoff following a younger version of Jesse Katsopolis. Although Bure obviously wouldn't be able to appear as D.J., she's still open to producing if such a project comes together.