G-Eazy and Ashley Benson Back Together 1 Year After Breakup
Rapper G-Eazy and actor Ashley Benson are reportedly back together one year after their breakup. The couple recently sparked reconciliation rumors when they were spotted dining out together over the holidays. Here are all the details we know so far.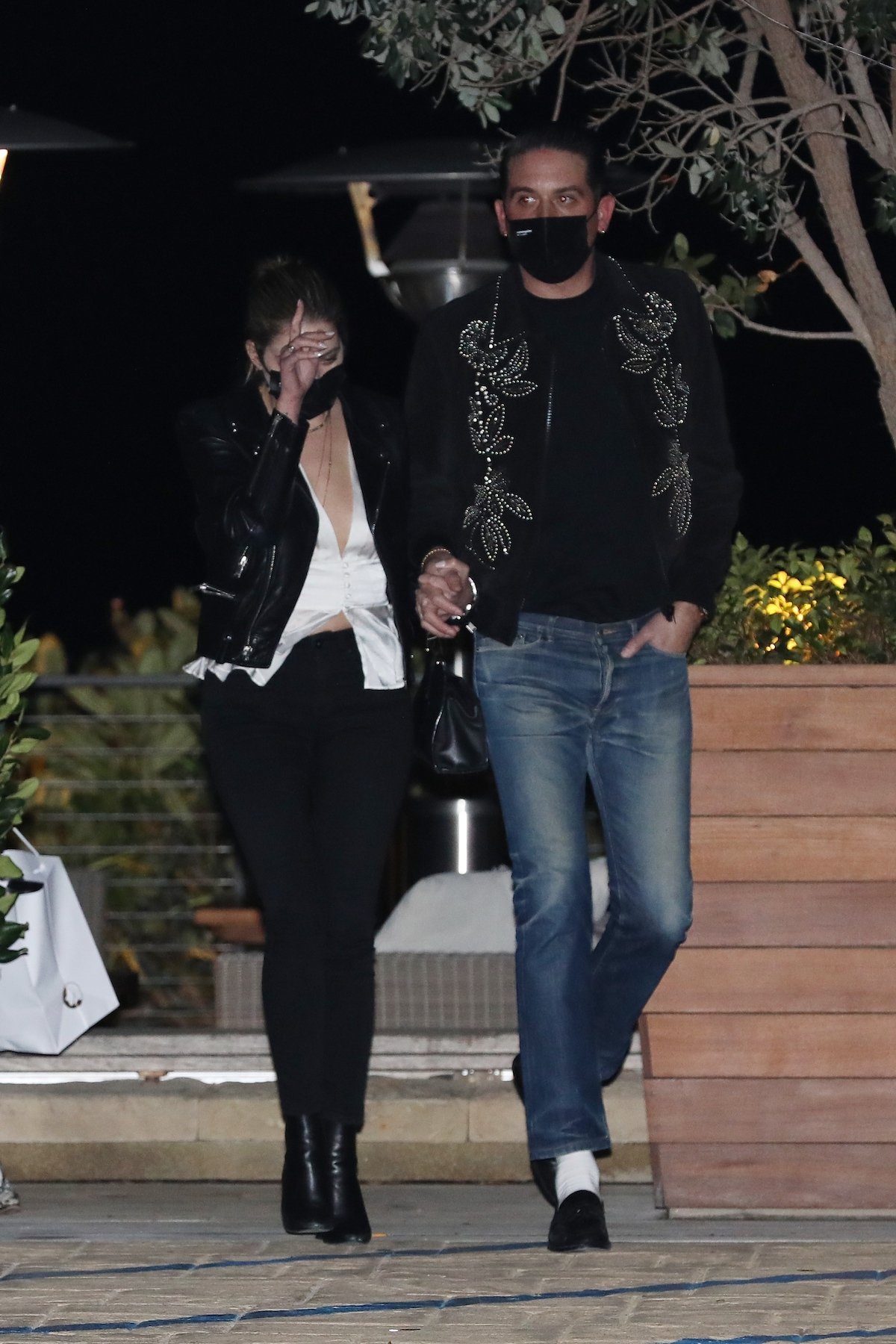 G-Eazy and Ashley Benson are reportedly back together one year after split
Ashley Benson and G-Eazy have been seen together a few times since their split, and sources have confirmed that the two stars recently got back together.
"They're definitely back on," an insider told People. "Ashley has been really supportive after the death of his mom and he's been leaning on her."
On Nov. 24, 2021, the rapper shared an emotional Instagram post revealing that his mother died and he had sought treatment for drug and alcohol addiction. 
"I love you so much," G-Eazy captioned a series of photos of his mother, Suzanne Olmsted. "The shock still won't let me accept the feeling that I'll never get to hug you in person again. My queen, my hero, my everything… my mom."
He continued in the lengthy caption to say, "As deeply as I was worried about you and your physical health, I didn't realize the extent of just how worried you were about me until you sent me the hardest letter I've ever had to read… Going to treatment for alcohol and drugs was my decision but your letter was what ultimately persuaded me."
G-Eazy added, "They say the opposite of addiction is connection, and I'd never felt more connected to you than I have in the past months."
The rapper concluded the post by writing, "Our hearts are broken, but they are full of love and gratitude for the life you gave us. With us always… we love you mom."
G-Eazy and Ashley Benson are 'in a good place right now'
Ashley Benson and G-Eazy previously dated for about a year, but they broke up in February 2021. A source told People that the relationship "didn't end well."
But the couple sparked reconciliation rumors when they were spotted together over the holidays, not long after the death of G-Eazy's mother. The Pretty Little Liars star and the "I Mean It" rapper were photographed sharing a meal on Dec. 26, 2021. Since then, they have been seen hiking together and holding hands several times.
"They had issues to figure out and have been taking it slowly but are in a good place right now," the insider shared with the publication.
The rapper and the 'Pretty Little Liars' star dated for about a year in 2020
The first time Ashley Benson and G-Eazy dated, the rapper couldn't stop gushing about his girlfriend. In an October 2020 interview with ET, he said, "She's an exceptionally talented person in many different spaces," G-Eazy said, adding that he and Benson were working on making music together.
"She's a special one. Obviously, she's a great actress, but, you know, getting to work with her and putting her in front of a microphone and watching her sing so effortlessly, she has this very special tone of voice and texture and something that's very innate to her given that's not her first job or what she's known for."
He continued, "It just blew me away that you can have such a hidden, special talent that the world doesn't get to see as often."
G-Eazy and Benson are no strangers to high-profile relationships, as they have both dated several celebrities before. The rapper was famously linked to musicians Halsey and Lana Del Rey, as well as model Yasmin Wijnaldum.
Benson was in a relationship with model Cara Delevingne for about two years before she started dating G-Eazy. Before that, she was seeing Ryan Good, the creative director of Justin Bieber's Drew House clothing line. She has also been romantically linked to actors Taylor Lautner, Nat Wolff, Tyler Blackburn, and Chord Overstreet. Benson was rumored to be dating James Franco while working together on the film Spring Breakers.
How to get help: In the U.S., contact the Substance Abuse and Mental Health Services Administration helpline at 1-800-662-4357.
RELATED: G-Eazy Raps About Halsey On His New Album 3 Years After They Broke Up