Gail Simmons Describes How 'Top Chef: Just Desserts' Made Her Fall Apart: 'Emotionally I'd Be Like a Puddle'
Gail Simmons hosted the short-lived series 'Top Chef: Just Desserts'.
Cooking competition shows have been around for a long time, but they still remain popular today. People love the high stakes that come with competitive cooking, and they can provide quick and engaging lessons in how to be a better cook at home by watching highly skilled chefs duke it out. Top Chef has been one of the most popular competitive cooking TV shows of all time, and it has led to several spin-offs, including Top Chef: Just Desserts. 
The host of Top Chef: Just Desserts, Gail Simmons, recently shed more light on what it was like to be a part of the show, and it is fascinating to hear an insider's perspective.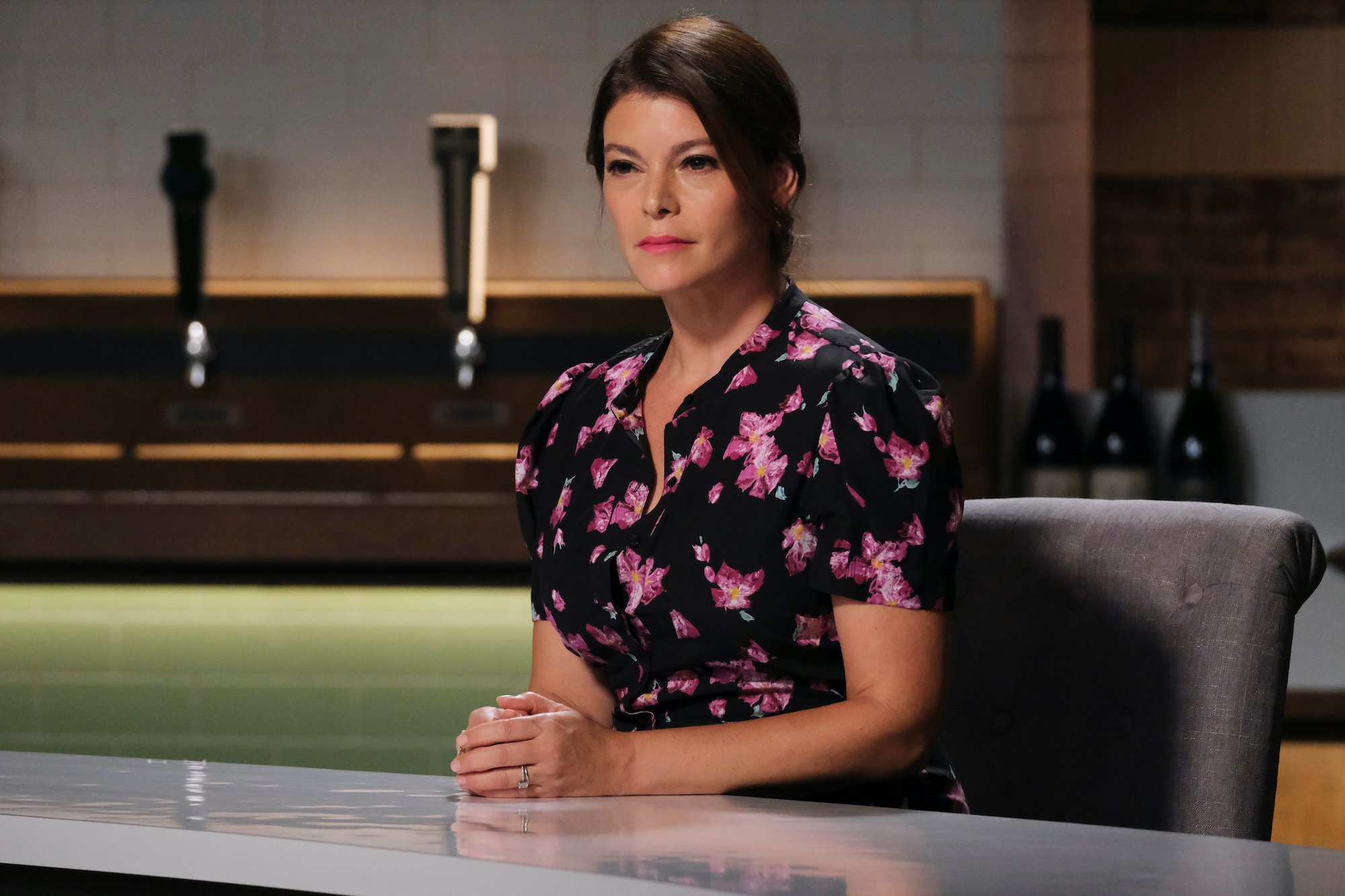 What is 'Top Chef: Just Desserts'?
Top Chef: Just Desserts aired for two seasons in 2010 and 2011 for a total of 20 episodes. Unlike Top Chef, Top Chef: Just Desserts focused on pastries and other sweet treats. Each episode of the show is broken down into two challenges: the Quickfire and Elimination Challenges. Quickfire Challenges typically consisted of short tests that tested the chefs' foundational skills, whereas the Elimination Challenges revolved more around creativity and problem-solving that used a required ingredient or adhered to another specific parameter. 
The judges included Gail Simmons as the host, Johnny Iuzzini as the head judge, and Hubert Keller and Dannielle Kyrillos as regular judges. The show was met with mediocre ratings on IMDb and slightly higher ones TV.com, but many people still enjoy watching the show on Hulu to this day. 
Who is Gail Simmons?
Gail Simmons is a Canadian cookbook author and food writer who has been a judge on Top Chef since it started in 2006. Simmons got her start in the world of food writing by providing restaurant reviews for the McGill Tribune. She later interned at Toronto Life and wrote for the National Post before attending cooking school in New York City. She worked her way up into the world of food writing, serving as an assistant for a food critic at Vogue and later becoming a special projects manager for Food & Wine. 
Simmons has spent years building up her understanding of excellent food, and as a result, she landed a spot at Top Chef and has remained there since its first episode. She has also written two books, Talking with My Mouth Full: My Life as a Professional Eater (2011) and Bringing it Home: Favorite Recipes from a Life of Adventurous Eating (2017). 
Simmons' interview with Danny Pellegrino reveals the realities of judging desserts all day
Gail Simmons recently went on Danny Pellegrino's podcast Everything Iconic, where she talked about her time on Top Chef and Top Chef: Just Desserts. Simmons noted that while judging on Top Chef, she and the other judges ate the contestants' submissions as their meals, otherwise they would get too full to enjoy the next dish. Simmons thought she could do the same when it came to Top Chef: Just Desserts, but she expressed that, "Then I would get to the end of my day and realize all I've eaten is 17 cupcakes today. And the sugar crash was so real. I would be falling apart, like emotionally I'd be like a puddle at the judges' table."
Simmons then changed her eating habits stating, "So I had to learn to actually eat meals before, like really nutritious, healthy meals, because then if not I would have the sugar crash and then all I'd want is a giant cheeseburger every day. And that doesn't make for a healthy lifestyle." Later in the show, Simmons also discussed how, in terms of cast chemistry and energy, season 6 in Las Vegas was her favorite. She commented that there was a "magic to the chemistry."  
That chemistry must have been apparent to everyone else, as that season received the Primetime Emmy Award for "Outstanding Reality-Competition Program." In terms of the food itself, Simmons remarked that the 11th season of Top Chef, set in New Orleans, was her favorite.