One Thing Emilia Clarke Won't Miss About 'Game of Thrones'
Recently, Emilia Clarke bid farewell to her extraordinary character, Daenerys Targaryen, on HBO's legendary series, Game of Thrones. After eight incredible seasons, the "Mother of Dragons" found it especially difficult to hang up her infamous blonde wig. There is, however, one question that Clarke always gets about the iconic role that she will absolutely not miss.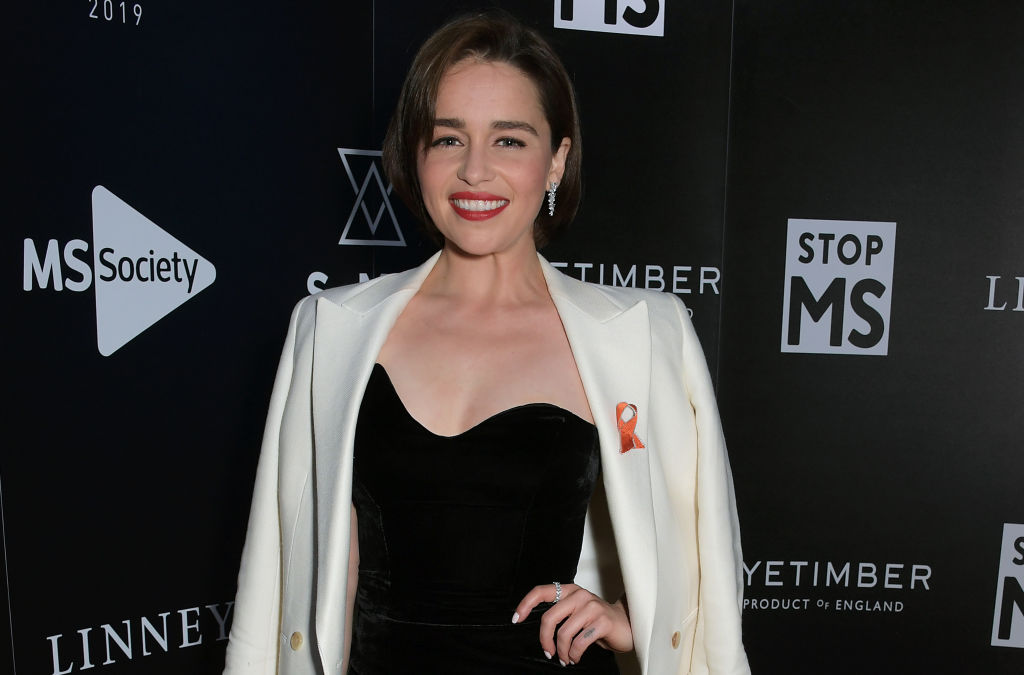 Game of Thrones
"Finding the words to write this post has left me overwhelmed with how much I want to say but how small words feel in comparison to what this show and Dany have meant to me. The mother of dragons chapter has taken up the whole of my adult life. This woman has taken up the whole of my heart." the Me Before You star wrote in her final farewell post on Instagram.
Clearly, this was an exceptionally hard goodbye for the actress to write. But there's one thing about the role that she absolutely will not miss, and that is constantly justifying her decision to do a nude scene as Daenerys."The last time that I was naked on camera on was a long time ago, and yet it is the only question that I ever get asked because I am a woman. And it's annoying as hell and I'm sick and tired of it because I did it for the character — I didn't do it so some guy could check out my tits, for God's sake." Clarke spoke referring to one of her first scenes where Daenerys is shown walking into a bath. The actress speaks some serious truth here. Though many of her male counterparts chose to also do nude scenes, the incessant questions and backlash somehow are always directed at women.
50 Shades Of Grey
A prime example of this is how much Dakota Johnson was questioned about her decision to do 50 Shades of Grey, while her costar, Jamie Dornan, got far few questions. This constant badgering of women about their decisions to do projects with nudity is actually the exact reason that Clarke turned down the role of Anastasia Steele before it was offered to Johnson. Speaking on her decision to say no to the role, Clarke admitted that she liked the director behind the franchise. "Well, Sam (speaking of the 50 Shades of Grey director, Sam Taylor-Johnson) is a magician. I love her, and I thought her vision was beautiful." the 32-year-old actress confessed.
However, Clarke feared that if she took the role, she would be typecast. Having produced such a robust body of work on Game of Thrones, she was frustrated that all people could seem to talk about were a tiny percentage of scenes where she was nude. "So, that coming up, I was like, "I can't." I did a minimal amount and I'm pigeonholed for life, so me saying yes to that, where the entire thing is about sensuality and sex and being naked and all of that stuff, I was just like, "No way am I going to voluntarily walk into that situation and then never be able to look someone in the eye and be like, 'No, you can't keep asking me this question.'" the Mother of Dragons said in a recent interview.
Next Chapter
We can absolutely understand why the actress hesitated to take the role. Ultimately it was the right decision, as the 50 Shades movie franchise didn't have the best reception. As Clarke moves on to different projects in the future, we hope that people can refrain from constantly questioning her decision to do nude scenes that took place years ago. We wish Clarke nothing but the best in her post Game of Thrones era and look forward to following her career.