'Game of Thrones' Star John Bradley Admits He Was 'Really Disappointed' 'Fans Lost Their Minds' Over the Final Season
ARTICLE HIGHLIGHTS
Game of Thrones star John Bradley has some thoughts on the show's final season, three years after airing season 8.
After playing Samwell Tarly for the entirety of the series, Bradley understood there was no way that they were going to please all their fans.
Bradley admits he was "really disappointed" that fans "lost their minds" over the show's controversial final season.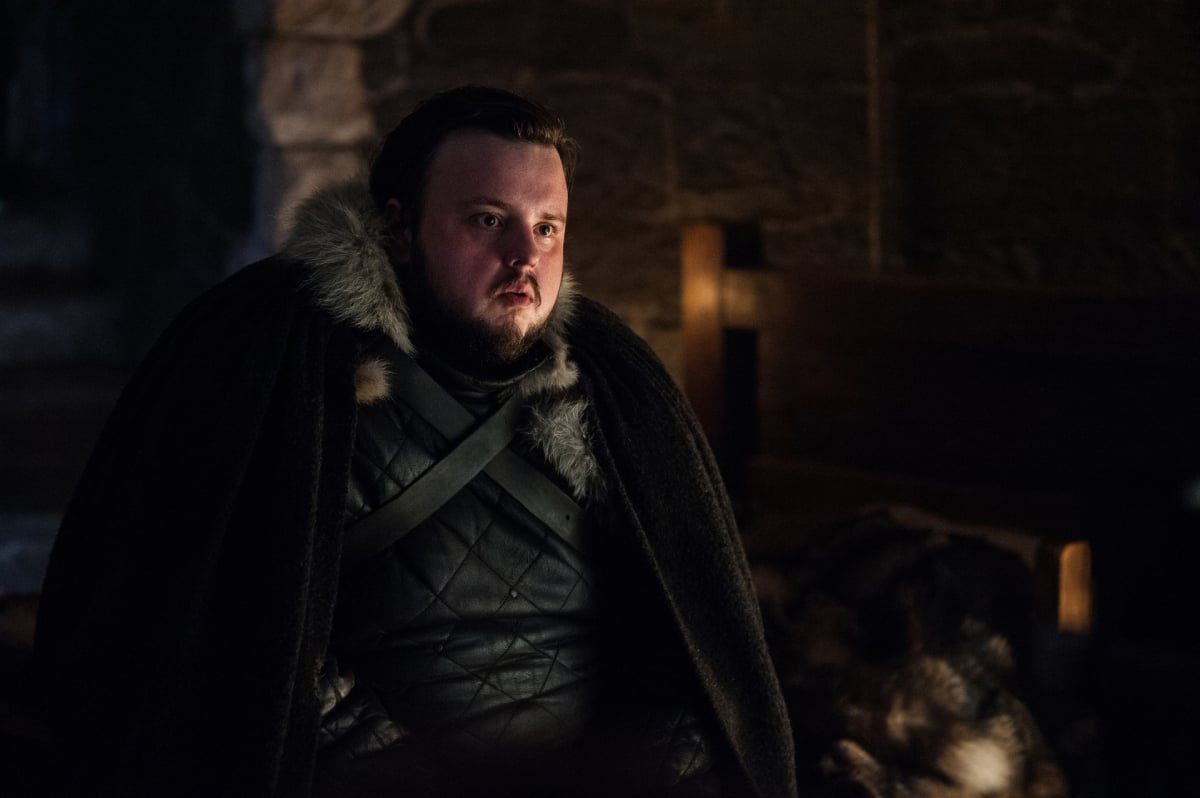 Game of Thrones could have never met fans' expectations in the final season, says Samwell Tarly actor John Bradley. He believes the series' ending was set up to fail because the show became so popular and well-loved. At the same time, they had run out of source material from George R. R. Martin's A Song of Ice and Fire fantasy book series.
After seven critically-acclaimed seasons and amassing more than 10 million viewers per episode, Game of Thrones failed to stick the landing and went out with a whimper in season 8. Nearly three years later, Bradley admits he's "really disappointed" that fans "lost their minds" over the final season.
'Game of Thrones' meant too much to too many people
Bradley revealed in a recent interview that Game of Thrones became such a cultural phenomenon that some fans weren't going to be happy with the ending, no matter what. He says the show meant so much to so many that it was impossible to craft an ending that would please everyone.
"It is highly unlikely that we were ever going to please everybody. Chances are we were going to please a fraction of people," Bradley said, per Screen Rant.
"We almost couldn't win. It almost meant too much to people for them to really ever be satisfied. And who knows, when the wounds have healed a little bit in a few years time, maybe people will reevaluate it and be able to see it as a complete thing."
John Bradley admits he was 'really disappointed' that some fans 'lost their minds' over the final season
The incredible success of Game of Thrones during the first few seasons did build high expectations. And trying to please everyone is definitely an exercise in futility. But creating a spectacular and satisfying finale for a wildly popular show has been done before. Case in point, the series finale of Breaking Bad.
Still, Bradley says that he was "really disappointed" by the reaction from the fan base. Especially those who "lost their minds" and said the cast and crew "knew it was going to be rubbish."
"We genuinely wanted it to be great. We genuinely thought it was going to be great. We were really proud of it. We weren't arrogant enough to think: 'Oh we'll just put it out there and they'll swallow it'. We only ever wanted people to like it… I was really disappointed," Bradley told NME.
John Bradley wants fans to look at 'Game of Thrones' as a complete body of work
Bradley believes the fan reaction was "so fierce and vociferous" because they were disappointed by the finale. But he says they should look at Game of Thrones as "a complete body of work."
"Those great moments are not going to be forgotten and they shouldn't be dimmed or taken away from because the ending wasn't to your liking," Bradley said.
The actor says that for him personally, he did struggle with the end of Game of Thrones because it was his first professional acting job. He says it was "a strange thing to get to grips with" because the show was always in his future, until it wasn't.
All eight seasons of Game of Thrones are available on HBO Max.
RELATED: 'Game of Thrones' Co-Creators Reveal the Real Reason Jon Snow Survived the 'Battle of the Bastards'