Game Show Network Pays Tribute to Alex Trebek With a 'Jeopardy!' Marathon
Jeopardy! fans are in varying states of shock, disbelief, and sadness over the death of the show's longtime host Alex Trebek.
At the helm of the program for nearly 40 years, Alex Trebek was considered the face and brand of Jeopardy! and his absence is keenly felt.
To celebrate the late television personality's life and legacy, Game Show Network will be presenting a Jeopardy! marathon.
Here's what is known so far about it.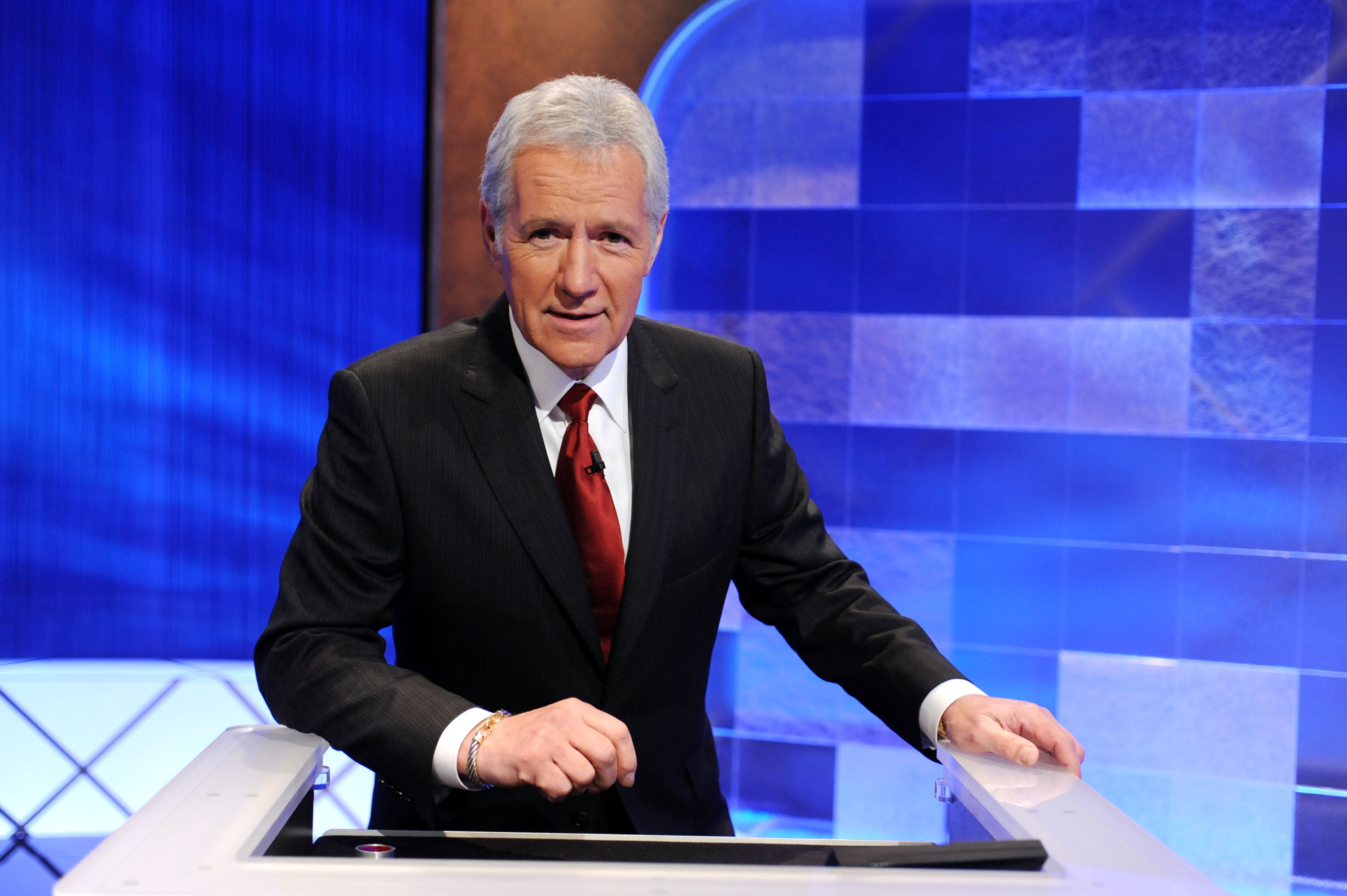 Alex Trebek died this week
The game show icon died on Nov. 8 at age 80 after living almost two years with advanced cancer of the pancreas. He announced his diagnosis in March 2019.
Trebek modestly stated in his 2020 memoir, The Answer Is… that he insisted on being "introduced as the host rather than the star" of the game show.
Despite being at the helm of the question-and-answer program for nearly four decades, the father of three felt "you could replace me as the host of the show with anybody and it would likely be just as popular. Hell, after thirty-six years with me, it might even be more popular."
Game Show Network's tribute to Trebek
The Game Show Network will be airing a six-hour Jeopardy! marathon on Saturday, Nov. 14 starting at 9:00AM to honor and remember the show's late host.
The network in a tweet stated, "Join us as we celebrate Alex Trebek and his legacy. He was truly in a category of his own. Jeopardy! marathon Saturday 9a-3p ET."
It remains to be seen if the games shown will feature Jeopardy! superstar contestants such as Buzzy Cohen, James Holzhauer, Julia Collins, Brad Rutter, and of course, Ken Jennings.
Jennings in September joined the Jeopardy! staff as the show's Consulting Producer. His duties include reading his own special category clues; assisting with contestant outreach; and serving as a general ambassador for the show.
He tweeted after Trebek's death, "Alex wasn't just the best ever at what he did. He was also a lovely and deeply decent man, and I'm grateful for every minute I got to spend with him."
Many, now with Trebek's death, wonder if Jennings will be the most natural choice for new host.
The final episode of 'Jeopardy!' airs in December
Alex Trebek taped his final episode of the game show on Oct. 29 and left behind 35 pretaped episodes, the last of which will air on Dec. 25, according to show Executive Producer Mike Richards.
In Richards' moving statement on the first episode of Jeopardy! to air after Trebek's death, the showrunner said, "This is an enormous loss for our staff and crew, for his family and for his millions of fans. He loved this show and everything it stood for. In fact, he taped his final episodes less than two weeks ago. He will forever be an inspiration for his constant desire to learn, his kindness, and for his love of his family."
"We will air his final 35 episodes as they were shot. That's what he wanted," Richards concluded. "On behalf of everyone here at 'Jeopardy!,' thank you for everything, Alex. This is 'Jeopardy!' "