Who is Gary Oldman's Spouse in 2021? How Many Times Has He Married?
Gary Oldman is known for his incredible, versatile body of work, and he's causing a stir in 2021 thanks to his performance in 'Mank.' So, who is Oldman married to in 2021? And who are his many ex-wives?
Gary Oldman is considered one of the greatest actors of our time, and he's played some unforgettable roles. He's played memorable characters like Sid Vicious, Winston Churchill, Sirius Black, and Gordon from the Batman series, and he's now up for another shot at an Academy Award in 2021. While he's well-known for acting, Gary Oldman's spouse and past love life are more of a mystery. So, who is he married to in 2021? And how many times has he married before?
Is Gary Oldman married? Who is his spouse in 2021?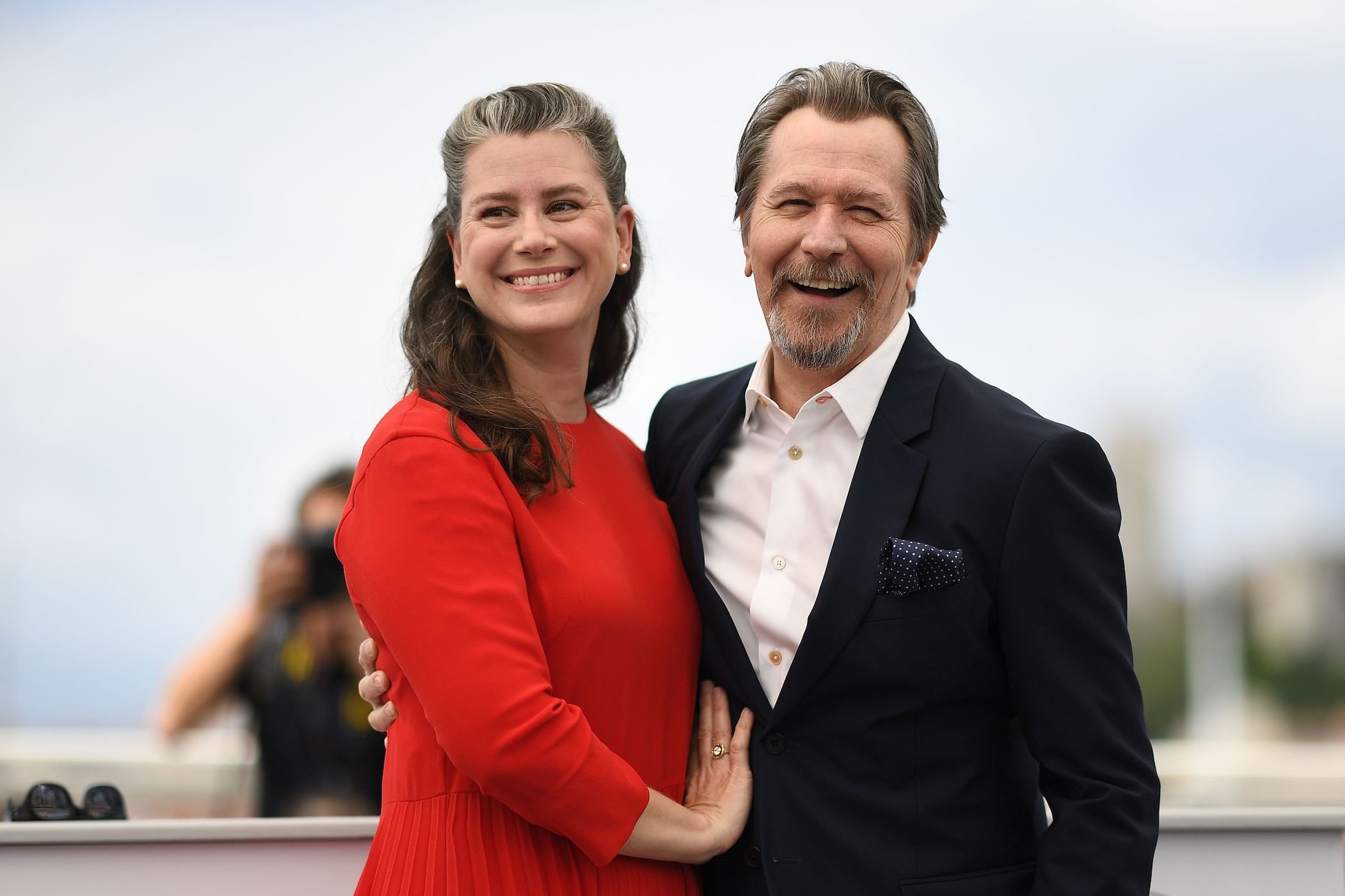 Gary Oldman's spouse, Gisele Schmidt, will certainly make future appearances at the Academy Awards. The two married in 2017 and are still together today. According to The Sun, Oldman was dressed as Winston Churchill when he proposed to Schmidt. And the two seem like the perfect pairing.
So, who is Schmidt? She's a writer and art curator and has also been married before. She met Oldman thanks to their mutual love of art photography. Schmidt's also reportedly been married before, and she has a son with her ex-husband.
It seems Schmidt and Oldman live a relatively quiet, private life, as they don't often speak about their relationship in public. But Oldman did tell reporters he feels he's "come home" with Schmidt.
"You know, sometimes you have to go through the others," he said, according to Heavy. "Her ex, they were together 20 years and they have a 9-year-old son, he's a great guy. He was at our wedding. We're all very friendly. … I've gone through my thing and we're like peas in a pod … I'm nearly 60 and at last I think I've come home."
How many wives has Gary Oldman had?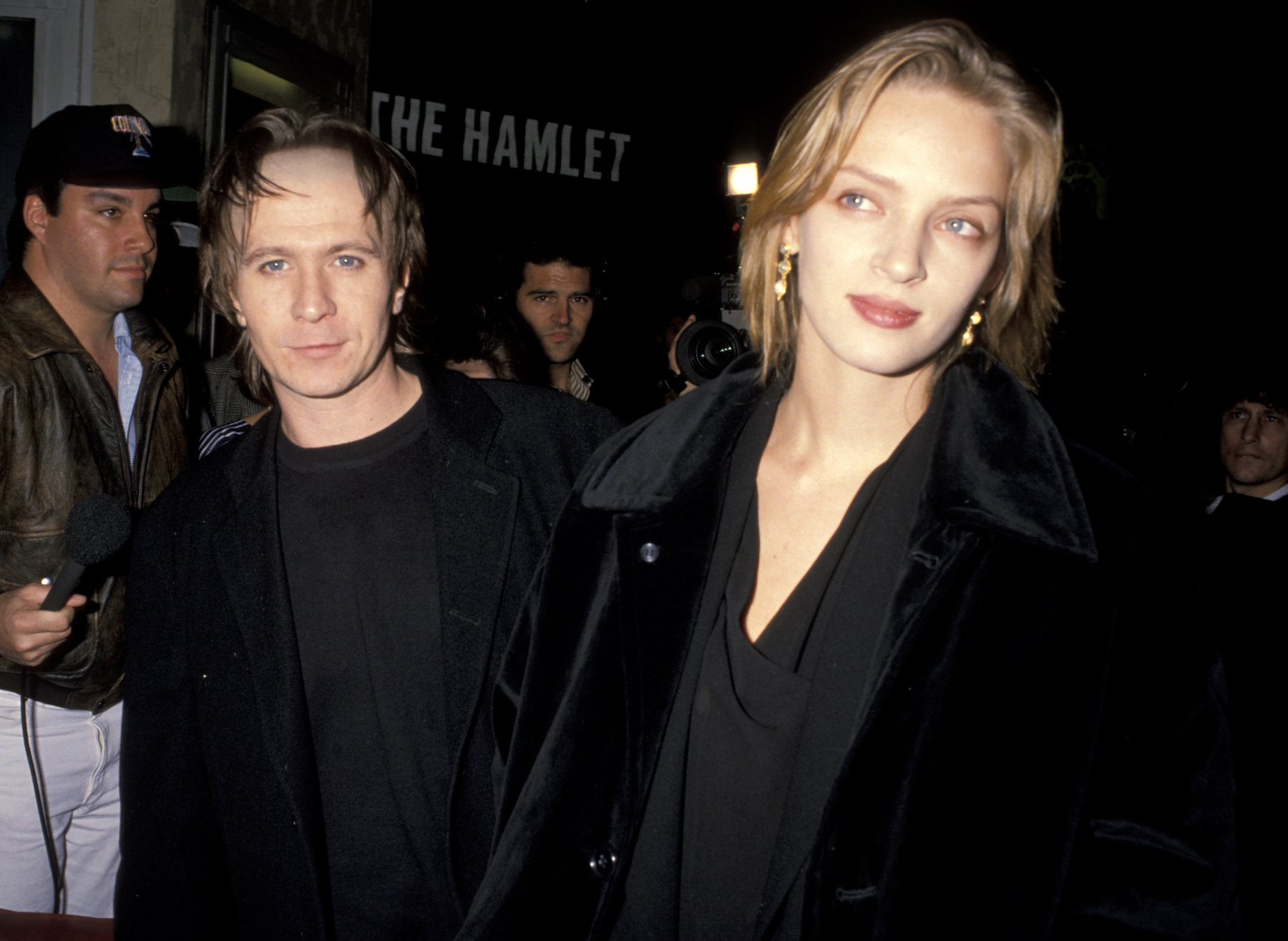 Aside from Gary Oldman's spouse in 2021, how many times was he married before? Heavy notes he tied the knot on four other occasions.
Oldman's first marriage was to Lesley Manville. They wed in 1987 but divorced in 1990.
Then, Oldman married actor Uma Thurman in 1990. They divorced in 1992.
His third wife was Donya Fiorentino. They wed in 1997 and divorced in 2001.
Finally, his fourth wife was Alexandra Edenborough. They married in 2008 but divorced in 2015.
Oldman doesn't seem to talk about his love life too much now, and it seems he's learned from past mistakes. "Now, because of the internet and all that, people just go to the fu*king morgue, open the drawer and write, 'Son of welder, once married to Uma Thurman,'" he told Playboy. "I'm so tired of it."
The actor shares what he's learned about relationships
Gary Oldman's learned a lot in his 63 years of life, as he's spent much of it in the public eye. As far as relationships go, he shared with Playboy that it's been "a bit of a disaster" for him — but at least he's good at acting.
"Look, relationships are very, very hard," he told Playboy. "They just are. I mean, four times! I'm not proud to say it. One of them was for 10 minutes. I don't think it meant very much to either of us. What can I say about marriage? I don't know. It's all been a bit of a disaster in that area. I have very good artistic instincts, often right on the money. Love, not so successful. But you know, if someone says, 'Here's a script. Now you're Beethoven,' that I can do."
Check out Showbiz Cheat Sheet on Facebook!