George Clooney and Amal Never Planned To Get Married or Have Kids
George and Amal Clooney will have been married for 7 years on Sept. 27, 2021. The actor-director and human rights lawyer tied the knot in 2014. But a wedding wasn't part of their plan when they first started dating. Neither were kids and now they're parents to 3-year-old twins. 
George Clooney proposed to Amal Clooney 'outta the blue'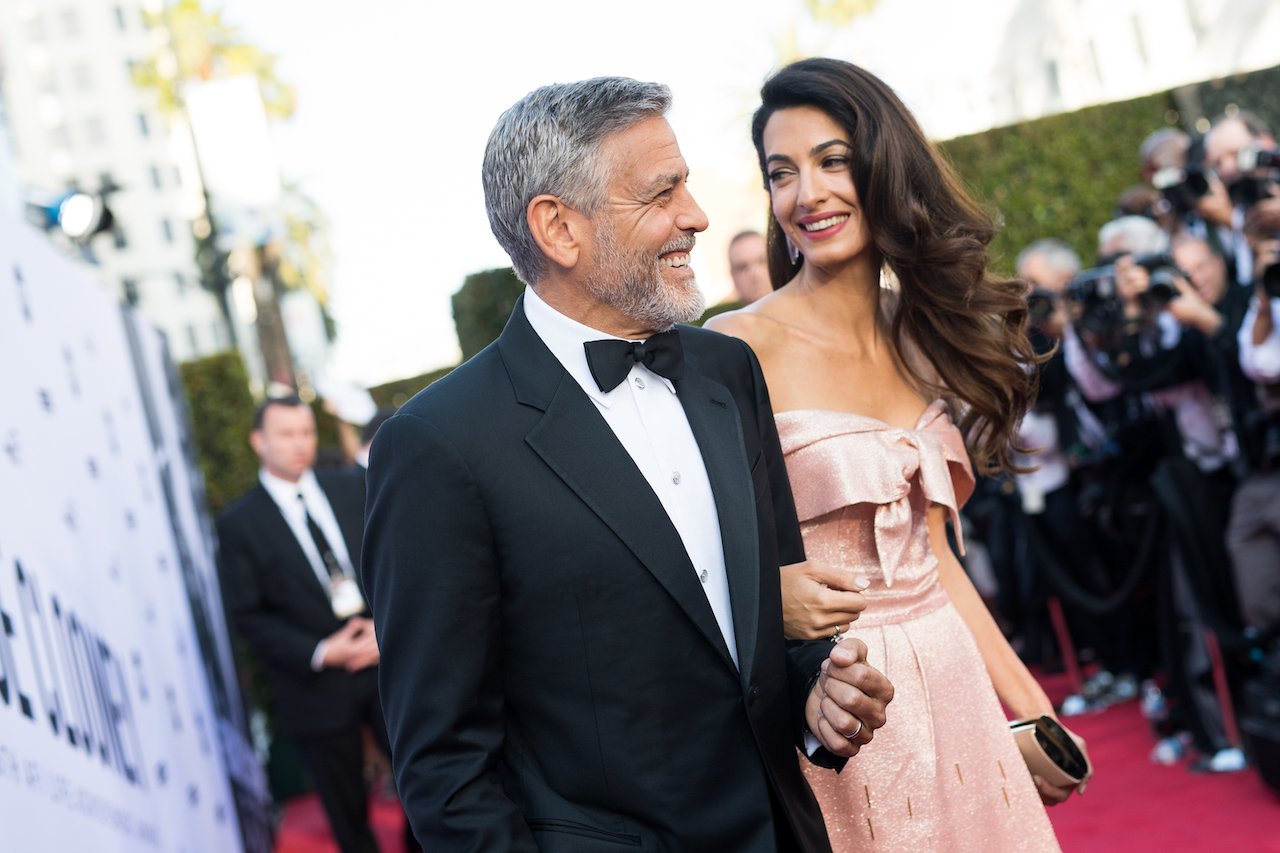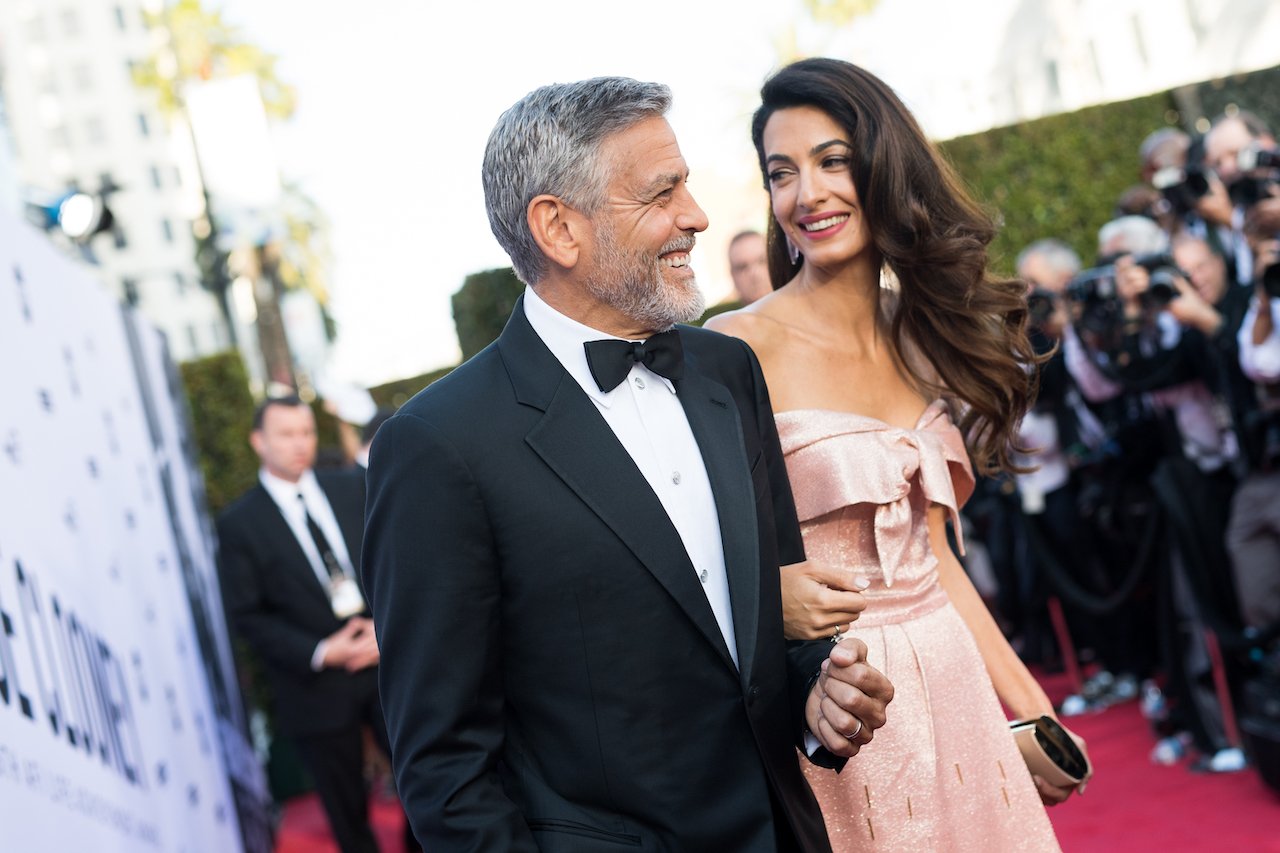 Marriage wasn't something Clooney or Amal expected. During a November 2020 interview with CBS This Morning the Ocean's 11 star shared that it wasn't something they discussed prior to his proposal. 
"We never talked about marriage when we were dating," he said. "And I asked her outta the blue. Took her a long time to say yes. I was on my knee for like 20 minutes. I finally said, 'Look, I'm gonna throw my hip out.'"
There's a 17-year age difference between Clooney and Amal. At the time of publication, he's 59 and she's 43.
The actor decided to propose after going on a safari in Kenya with Amal. Clooney began planning every detail down to the music. He put the ring in a drawer, made dinner, and popped the question over champagne while "Why Shouldn't I," a song by his late aunt Rosemary Clooney, played in the background.
The two got married in Venice, Italy on Sept. 27, 2014. They spared no expense. The bride and groom spent millions on hotel accommodations and hundreds of thousands on alcohol and flowers. 
RELATED: Why George and Amal Clooney Won't Have Any More Kids
George Clooney and Amal Clooney 'never talked about having kids'
In 2017, Clooney and Amal became parents when they welcomed now-3-year-old twins, Ella and Alexander. Like getting married, having children wasn't something they planned or even discussed.
"We never talked about having kids, and then one day we just said, 'What do you think?'" Clooney said. He continued, recounting the day they learned they were going to have twins. 
"We go to the doctor and you do the ultrasound. They're like, 'You got a baby boy!' and I was like, 'Baby boy, fantastic!' And they go, 'And you got another one there.' I was up for one. Again, I'm old. All of a sudden, it's two," he said. "It's hard to get me to not talk and I just stood there for like 10 minutes just staring at this piece of paper going, 'What? Two?'"
"And then we had these two knuckleheads, and it is very fulfilling, and it's something I wasn't at all – didn't see coming," he added.
Not only are Alex and Ella are fluent in Italian but they've changed Clooney's perspective on life.
RELATED: George Clooney Sews His Kids' Clothes and Mends Amal's Dresses
George Clooney met his future wife at his Lake Como home
Clooney didn't have to leave his house to meet his wife. During an appearance on My Next Guest Needs No Introduction with David Letterman, Clooney recounted how he and Amal met.  She showed up at a dinner party at his house on Italy's Lake Como with a mutual friend of theirs. They met, talked, and hit it off. There to witness it all were Clooney's parents. 
After talking all night, the future husband and wife kept in touch via email as "buddies." They didn't start dating for months because the movie star wasn't sure Amal liked him. Eventually, they went on a date in London, England, where Clooney was working on a movie, and the rest is history.
RELATED: Why George Clooney Gave up the Lead Role in an Oscar-Winning Movie To Ben Affleck