George Harrison Felt His Song from The Beatles' 'Sgt. Pepper' Sounded a 'Bit Dopey' in Retrospect
At one point, George Harrison said the only song he wrote for The Beatles' Sgt. Pepper's Lonely Hearts Club Band was "a bit dopey." He said he only liked one part of the song. Subsequently, he said the song in question was one of the only Sgt. Pepper tracks he liked. John Lennon had a strong opinion about the song.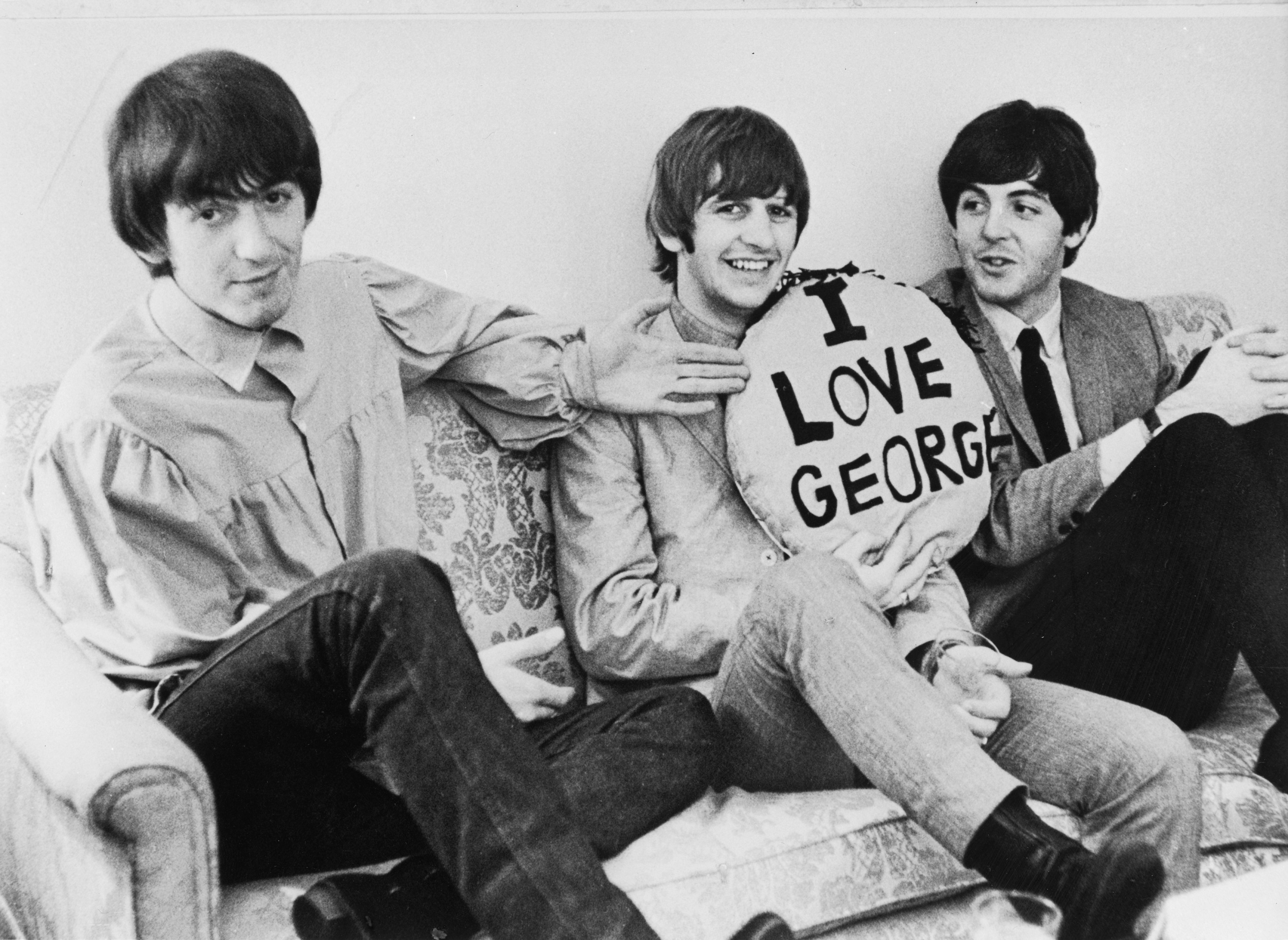 The way The Beatles reacted when George Harrison wanted to use the sitar in their songs
During a 1979 interview with Mick Brown of Rolling Stone, George looked back on his time with The Beatles. Brown asked him if he faced pushback from the other Beatles when he wanted to incorporate the sitar into the band's music. In response, George mentioned a song from Rubber Soul. "Not a lot, because at that time it was all experiments and stuff," he said. "In fact, I think it was John who really urged me to play sitar on 'Norwegian Wood,' which was the first time we used it."
Subsequently, George discussed Paul McCartney's reaction to his sitar playing. "Now, Paul has just asked me recently whether I'd written any more of those 'Indian type of tunes,'" George recalled. "He suddenly likes them now. But at the time he wouldn't play on them. 'Within You Without You' was just me and some Indian musicians in the studio by ourselves. It sounds a bit dopey now in retrospect, except the sitar solo's good."
George Harrison and John Lennon had kind things to say about 'Within You Without You' from The Beatles' 'Sgt. Pepper'
George's stance on "Within You Without You" changed over time. During an interview with Entertainment Weekly from 1987, George discussed his feelings about Sgt. Pepper. "There's about half the tracks I like and the other half I can't stand," he said. "I like most of side 1…. And I love 'A Day in the Life,' and I even like the little Indian one that I did, which is really strange and unique." The Indian song he mentioned was clearly "Within You Without You."
George wasn't the only one who enjoyed "Within You Without You." According to the book Lennon Remembers, John Lennon was a fan of the track as well. In 1970, he said it was the best song George wrote thus far. Notably, John said this soon after George released his famous album All Things Must Pass, which includes classic songs like "My Sweet Lord," "Isn't It a Pity," and "What Is Life."
The way the world reacted to 'Sgt. Pepper'
"Within You Without You" was never released as a single. Sgt. Pepper, on the other hand, was a major hit. The album topped the Billboard 200, staying on the chart for 233 weeks. The Official Charts Company reports the album reached No. 1 in the United Kingdom as well, remaining on the chart for 275 weeks.
George had mixed feelings on "Within You Without You," but John liked it.