George Harrison Helped Inspire 'Wonderwall' by Oasis
"Wonderwall" by Oasis is one of the most famous classic rock songs from the 1990s, even if its lyrics are oblique. Interestingly, the song wouldn't have the same title if not for an album of George Harrison songs. In the same vein, Oasis' Liam Gallagher discussed the different ways fans can interpret "Wonderwall."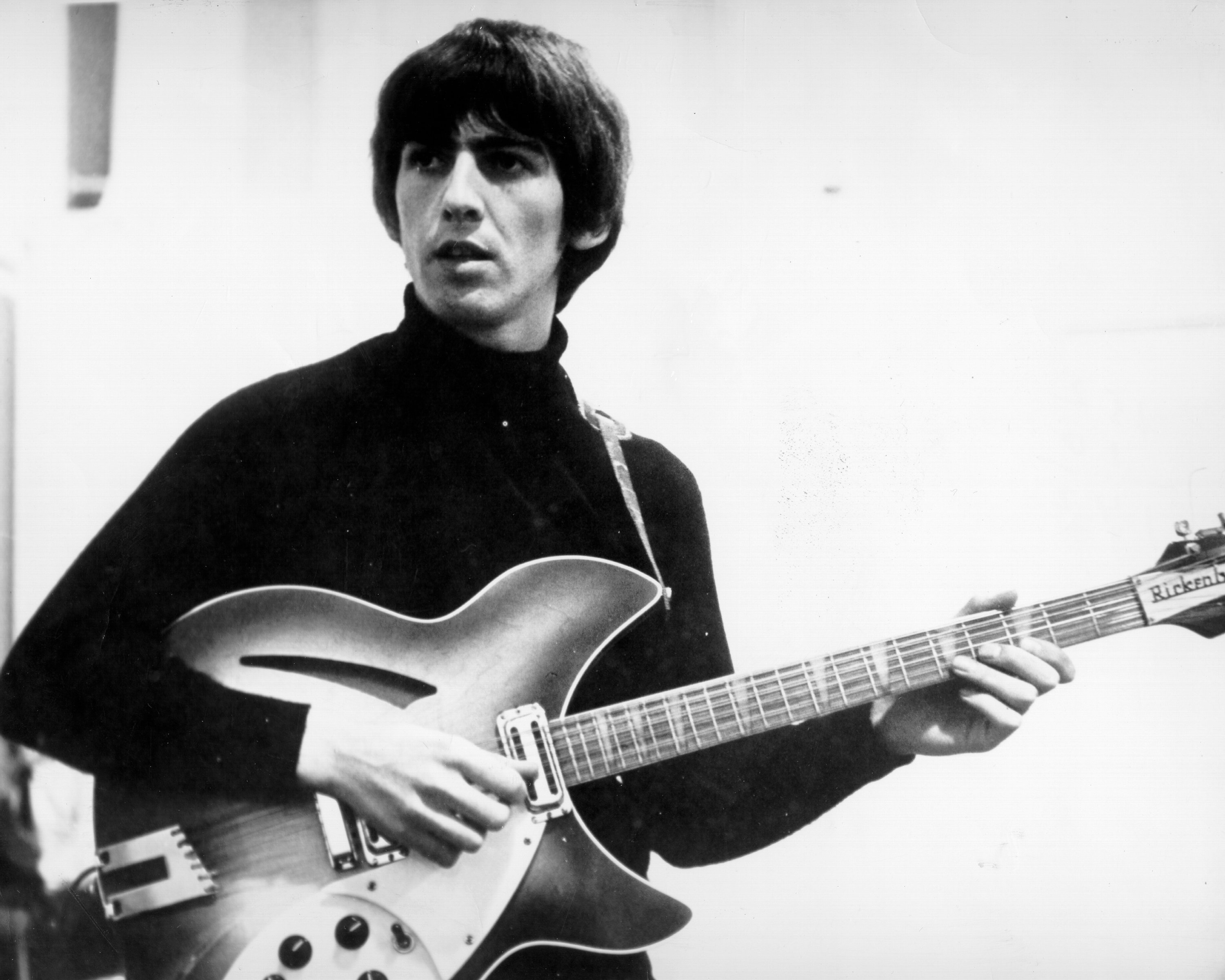 'Wonderwall' was connected to a film
In the United Kingdom, Oasis is one of the most well-known bands of the 1990s. In the United States, Oasis has plenty of fans; however the group is mostly known for "Wonderwall." The song's cryptic lyrics seem to resonate with fans to this day.
Meg Mathews was dating Oasis' Noel Gallagher when his band released "Wonderwall." According to Rolling Stone, Mathews discussed her interpretation of the song in a 1996 interview with The Sunday Times. "You can't go up to someone and say, 'Hi, I'm Wonderwall,'" she said. "It's a joke between me and all my friends, but the average Joe Bloggs doesn't know. George Harrison wrote the music to the film Wonderwall, so that's the reference, but to me, it's about being his wall of strength. His solidity."
Oasis' Liam Gallagher opened up about his interpretation of the song
Liam gave the world his own interpretation of "Wonderwall." "A wonderwall can be anything," he said. "It's just a beautiful word. It's like looking for that bus ticket, and you're trying to f****** find it, that bastard, and you finally find it and you pull it out, 'F****** mega, that is me wonderwall.'" 
According to Rolling Stone, Liam acknowledged that George's album Wonderwall Music, the soundtrack album to the movie Wonderwall, inspired the name of the song. He also said the song may have been inspired by the times his brother would write notes and messages on their wallpaper as children.
How audiences reacted to George Harrison's 'Wonderwall Music' and Oasis' 'Wonderwall'
Wonderwall Music was not a huge hit in the United States. The album merely reached No. 49 on the Billboard 200, lasting on the chart for 16 weeks. None of the songs from the album were released as singles, so the album didn't have the opportunity to give the world a radio smash like "My Sweet Lord" or "Got My Mind Set on You."
On the other hand, Oasis' "Wonderwall" was very popular. The track peaked at No. 8 on the Billboard Hot 100, remaining on the chart for 20 weeks. Its parent album, (What's the Story) Morning Glory?, was a hit as well. The album peaked at No. 4 on the Billboard 200, remaining on the chart for 78 weeks. It remains one of the most famous British rock albums of the 1990s.
Subsequently, numerous artists including Ryan Adams, LeAnn Rimes, and The Killers covered "Wonderwall." While Wonderwall Music wasn't much of a hit, it inspired one of Oasis' most iconic songs.