George Harrison Wrote a Beatles-Inspired Hit Song in the 1980s With 'Joke' Lyrics
The Beatles have been the subject of numerous jokes over the years. For example, George Harrison wrote a Beatles-inspired song in the 1980s that was filled with jokes. George said the song's instrumentation may have been inspired by a song from The White Album. Interestingly, he collaborated with a 1970s rock star to create the song.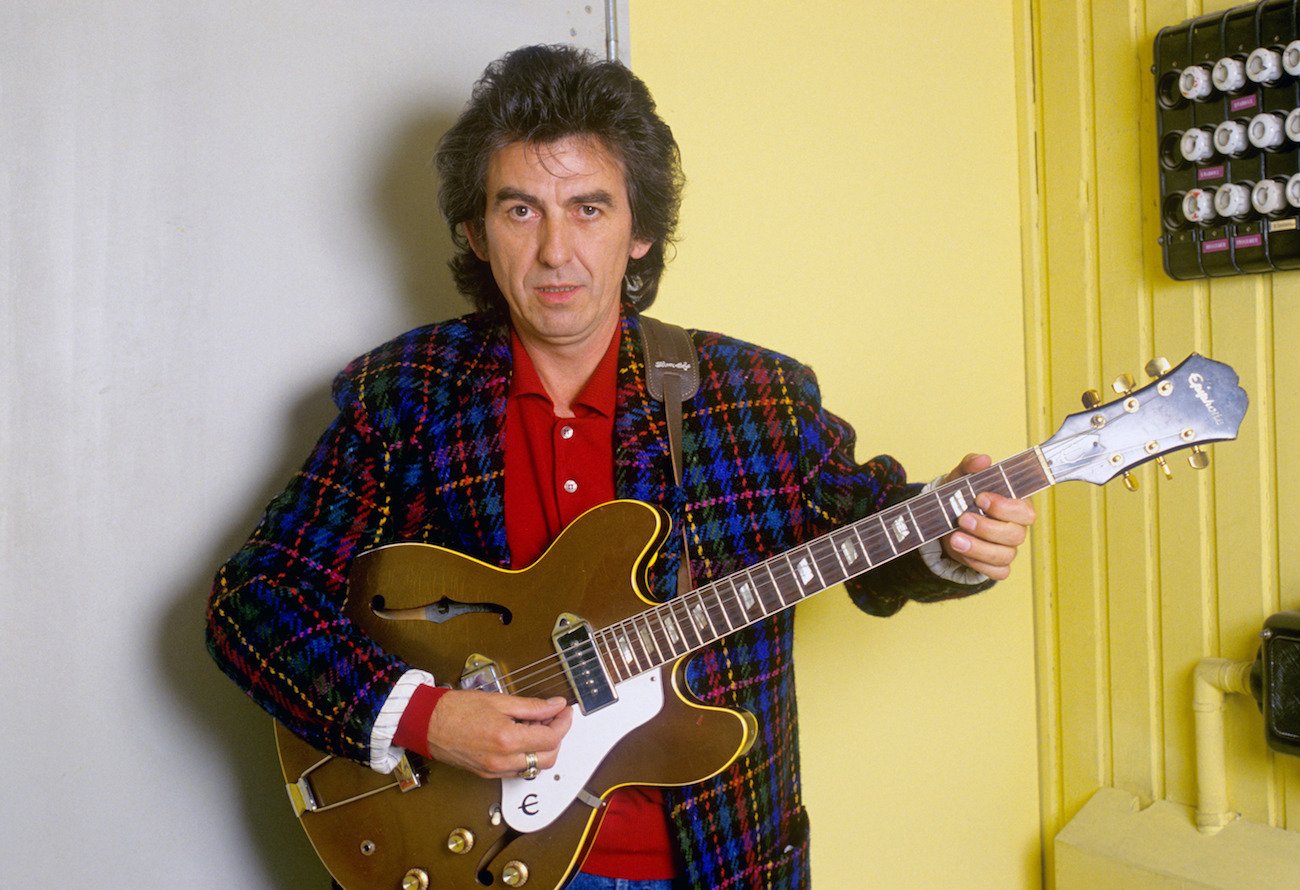 George Harrison and another rock star wrote a song inspired by The Beatles
George collaborated with Jeff Lynne of the Electric Light Orchestra multiple times. For example, George formed a band called the Traveling Wilburys with Lynne, Roy Orbison, Bob Dylan, and Tom Petty. George and Lynne also worked together on some of George's solo songs.
According to the book George Harrison on George Harrison, George and Lynne wrote a famous song together while they were in Australia. "That one — it sort of was growing and growing … because of the basic thing of it being … we called it, incidentally, as a working title — we called it 'Aussie' because we were in Australia; that song, you know, we wrote in Australia," George said.
"So we just put a working title of 'Aussie … Fab,' so that we could remember that it was like a Fab [Four] song," he added. "And so the 'Fab' bit sort of stuck, you know, right up until we just had to come up with the lyrics." The song was titled "When We Was Fab."
This Beatles song may have inspired 'When We Was Fab'
George revealed how he and Lynne came up with the song's comedic lyrics. "We'd just have a beer, we'd just sort of sing onto the thing, find which words fit it, and you know, just tried to refine it down, and it ['When We Was Fab'] turned out like that. It's got complete joke words."
In retrospect, George said the song's instrumentation might have been inspired by "Glass Onion" from The White Album, as well as Ringo Starr's work as a drummer. He felt "When We Was Fab" ultimately sounded pretty different from "Glass Onion."
The way the world reacted to George Harrison's 'When We Was Fab'
"When We Was Fab" became a hit. The song reached No. 23 on the Billboard Hot 100, staying on the chart for 11 weeks. The song's parent album, Cloud Nine, was also popular, Cloud Nine reached No. 8 on the Billboard 200 and stayed on the chart for 31 weeks.
"When We Was Fab" became about as popular in the United Kingdom as it was in the U.S. The Official Charts Company says the track peaked at No. 25 in the U.K. and lasted seven weeks on the chart. Cloud Nine peaked at No. 10 there and lasted on the chart for 23 weeks. "When We Was Fab" might not be one of George's most famous songs, but it's definitely one of his most famous comedic songs.