George Harrison's Son Felt Like a 'Lab Rat' Trying to Finish This Album for His Father
George Harrison was making an album with his son, Dhani Harrison, but the former Beatle died before he finished it. Dhani completed the album with Jeff Lynne, Dhani didn't want the album to sound like Lynne's music.
George Harrison's son, Dhani Harrison, contributed a lot to one of George's albums. Dhani said he felt like a "lab rat" while finishing the album. Subsequently, Dhani opened up about how the making of the album was a very emotional experience for him.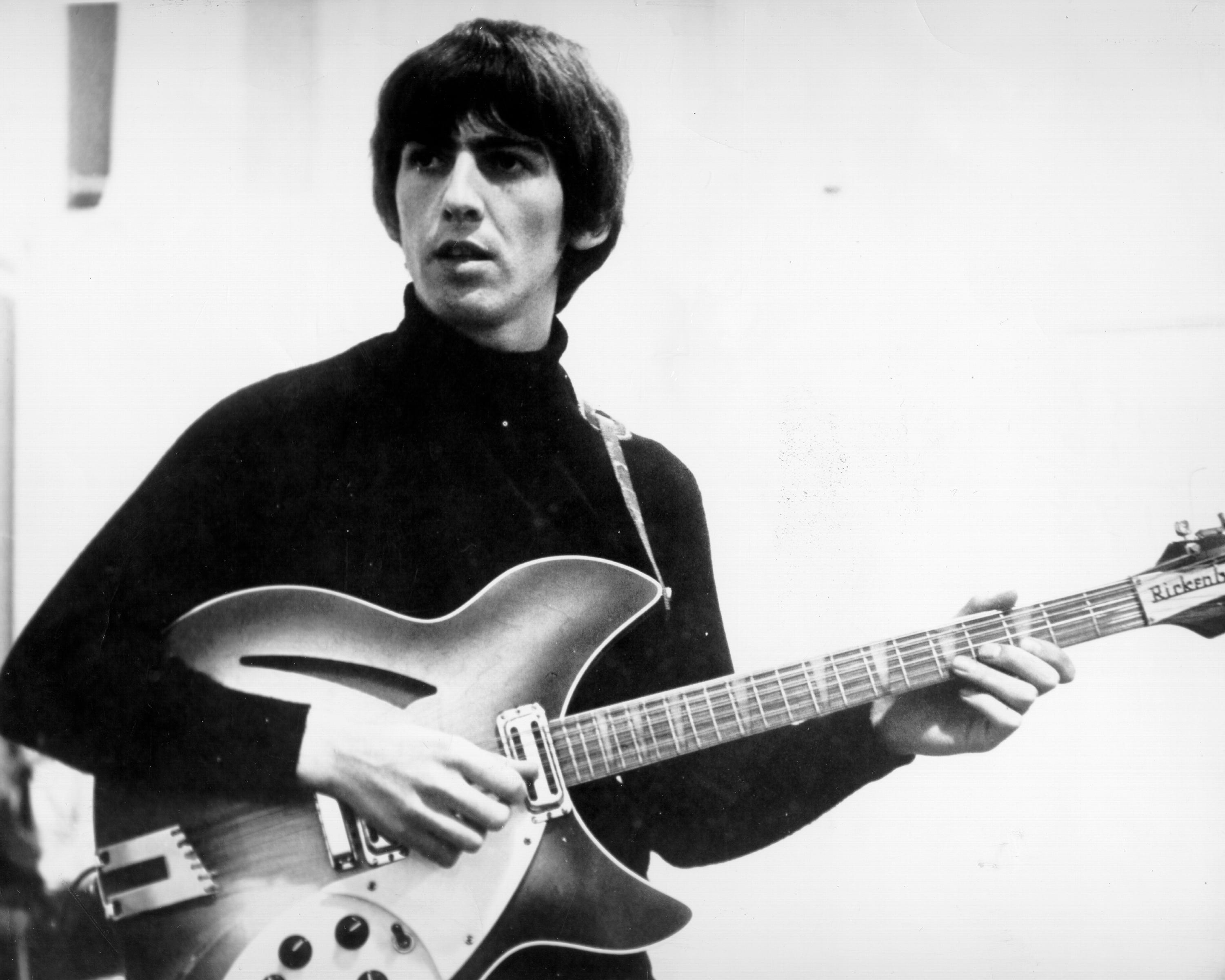 George Harrison's son finished 1 of his albums with a legendary musician
According to PopMatters, George had the idea for a new album while working on the 2000 re-release of his classic solo album All Things Must Pass. He started working on the album with Dhani. George died in 2001 before completing the LP. 
In an interview posted on George's YouTube channel, Dhani says he finished the album, Brainwashed, with Jeff Lynne. Lynne is a member of the Electric Light Orchestra who produced much of George's solo material and some Beatles songs like "Free as a Bird" and "Real Love." 
Dhani didn't want Brainwashed to sound like Lynne's music. "It was almost as if my dad had the whole thing mapped out and we were just these lab rats trying to find our way through the maze that hadn't quite been finished yet, trying not to leave any footprints of us or any trace of Jeff or me," he said.
How George Harrison's son felt while finishing 'Brainwashed'
During an interview with Bullz-Eye.com, Will Harris asked Dhani if it was difficult for him to adapt to his father's musical style. "No, no, no," Dhani replied. "We started that record together, and, you know, unfortunately, I finished it alone with Jeff."
Dhani discussed how he and Lynne had different roles while finishing Brainwashed. "That worked because Jeff sort of took over the production role, I took over the sort of artist role," Dhani added. "So Jeff would try stuff, and he would give me a couple of options, then I would have to say yes or no. But Jeff didn't do a single thing on the record without asking me my opinion, because my dad and I are very, very close, and I could instantly tell what wouldn't make the cut, you know? So it was just … every day would get a bit emotional, you know."
How the world reacted to 'Brainwashed'
Dhani and Lynne's work on the album paid off commercially. Brainwashed reached No. 18 on the Billboard 200, staying on the chart for nine weeks. Despite this, none of the album's singles charted on the Billboard Hot 100.
Brainwashed was a minor hit in the United Kingdom as well. The Official Charts Company reports the album hit No. 29 in the U.K., staying on the chart for nine weeks. In addition, "Any Road," one of the singles from Brainwashed, hit No. 37 in the U.K. and remained on the chart for two weeks. Dhani had a difficult time completing Brainwashed; however, the public seemed to embrace the album.