George Harrison's Son Says Former Beatle Predicted the Future in 1 of His Songs
George Harrison's son, Dhani Harrison, thinks his father's post-Beatles songs resonate well today. He feels George lived in the modern world before anyone else did. In addition, he felt George predicted the future in one of his classic songs.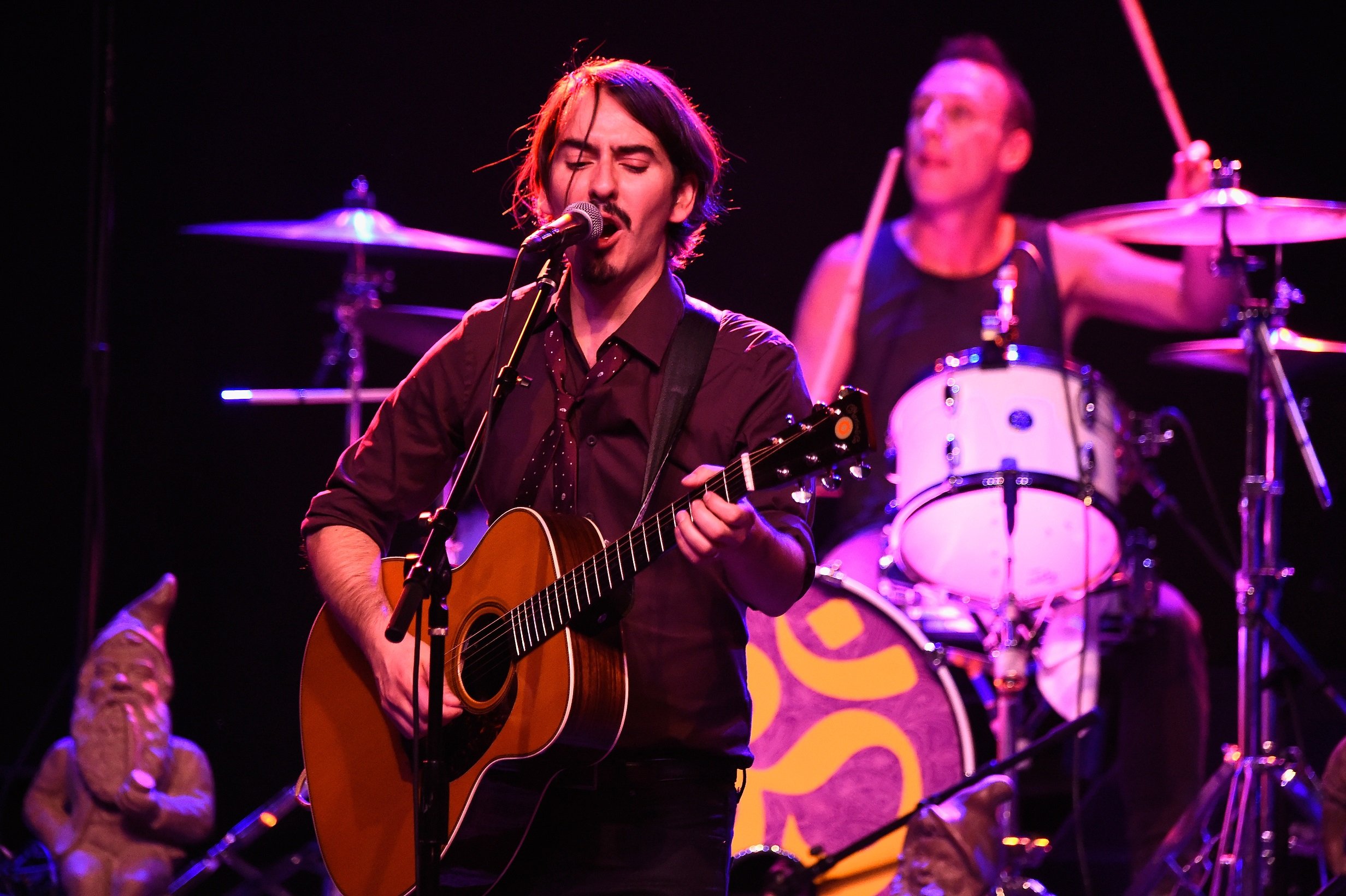 George Harrison's son thinks his dad wrote songs the way Bob Dylan did
During an interview with NBC News, Dhani said George's songs matter today. "Why do we love Bob Dylan?" Dhani asked. "Because he paints a story in two seconds," he said. "I think my dad's music does that, too. Good art reflects its time, but it also tells the story of what's happening to you. So because my dad's music was ahead of its time and so honest, I think, it really resonates today in a meaningful way." Notably, George and Dylan were both members of the Traveling Wilburys alongside Tom Petty, Roy Orbison, and the Electric Light Orchestra's Jeff Lynne.
Dhani Harrison feels his dad wrote a song about 'the world we inhabit today'
Dhani said George's life was similar to the information age. "The world we inhabit now — the really noxious world of constant, terrifying news that's built around fame and gossip — he lived in that world long before anyone else," Dhani said. "He wrote 'Devil's Radio' in 1987, about the world we inhabit today, 30 years ago. So it's no surprise to me that his perspective resonates so strongly today."
Furthermore, Dhani said his father's creative process was very different from the overstimulated world of today. "Whereas when you're creating, the way my dad did, it's very contemplative and solitary," Dhani said. "It helps to be self-reflective and to have self-compassion and self-love when the world is so hectic and there's so much information hitting your eyeballs."
The way the world reacted to George Harrison's 'Devil's Radio'
"Devil's Radio" was not released as a single; however, it still charted. The track reached No. 4 on Billboard's Mainstream Rock Airplay and stayed on the chart for 13 weeks. Its parent album, Cloud Nine, became an even bigger hit. It peaked at No. 8 on the Billboard 200, staying on the chart for 31 weeks. Cloud Nine also produced two singles that reached the top 40 of the Billboard Hot 100: "Got My Mind Set on You" and "When We Was Fab." The former hit No. 1.
"Devil's Radio" was far less popular in the United Kingdom. According to The Official Charts Company, "Devil's Radio" did not chart at all in the U.K. Meanwhile, Cloud Nine reached No. 10 there and remained on the chart for 23 weeks. Three of the songs from the album "Got My Mind Set on You," "When We Was Fab," and "This Is Love" became hits. "Devil's Radio" may not be one of George's massive hits but it may have predicted the future, at least from Dhani's point of view.