George Harrison's Son Wants a Break from the Former Beatles' Songs for 1 Reason
George Harrison's son, Dhani Harrison, said he wants to take a break from the former Beatles' songs. During an interview, he explained why. He also revealed he saw some legendary musicians working in George's studio.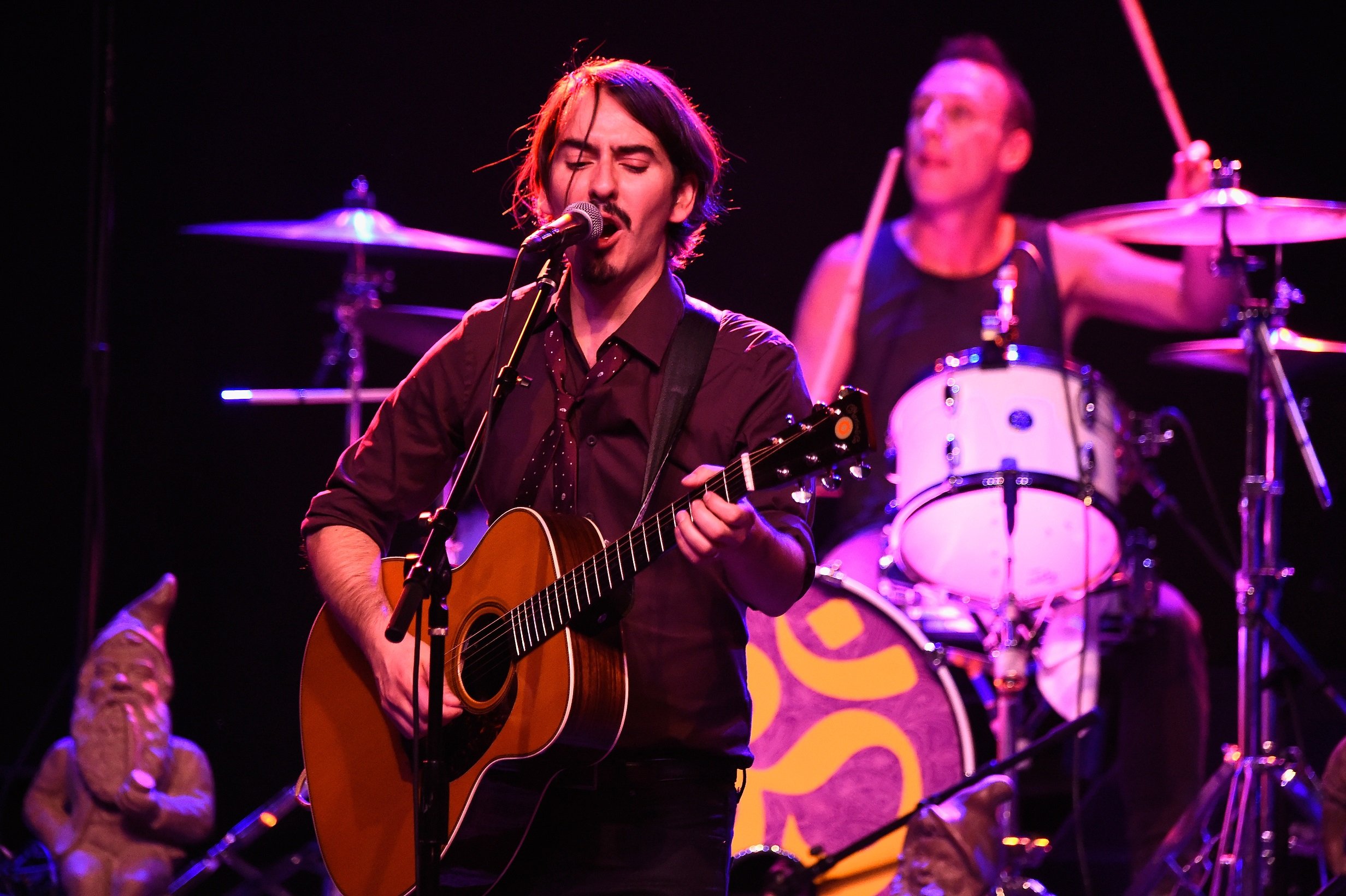 George Harrison's son had a role in finishing some of the former Beatles' songs
Dhani's involvement in George's music goes back a long way. "I grew up in that studio," he told i. "As a kid, I remember sneaking in, seeing how far I could get in before anyone saw me. You'd smell cigarette smoke and I'd be thinking: 'I'm not supposed to be here." Dhani saw rock 'n' roll icons Roy Orbison, Duane Eddy, and Carl Perkins in the studio.
Dhani even helped complete George's final album. When George died in 2001, his album Brainwashed was unfinished. According to a video on George's YouTube channel, Dhani and the Electric Light Orchestra's Jeff Lynne worked together to complete the album. Dhani said he tried to make sure Brainwashed sounded like his father made it himself.
Why Dhani Harrison worries he could start resenting his father's songs
Dhani said he might be a touch overexposed to George's songs after working on a boxed set re-release of All Things Must Pass. "So I told my mum and everyone that once this box set is done, I have to carve out a big portion of time for myself," he told i. "Because otherwise I'm going to start resenting it – and if you're the person in charge of George Harrison's archive and you resent it, then you're a terrible person."
Dhani discussed just how involved he's been in preserving his father's legacy. "I've just spent 17 years remastering everything for vinyl and CD and getting it all in one box set," he said. "So I'm taking a little break. That's taken up a lot of my bandwidth for most of the past 20 years. I even played on Traveling Wilburys stuff and worked on the remaster of All Things Must Pass – an album that was made before I was born."
The way the world reacted to the reissue of George Harrison's 'All Things Must Pass' and its songs
In the 1970s, All Things Must Pass peaked at No. 1 on the Billboard 200. It produced three hit singles: "My Sweet Lord," "Isn't It a Pity," and "What Is Love." George released the former songs as a double A-side which reached No. 1 on the Billboard Hot 100.
Billboard reports George's estate reissued All Things Must Pass in August 2021. It became a success. The album reached No. 7 on the Billboard 200 shortly after its re-release. This was the first time All Things Must Pass hit the Billboard Hot 100 since 1971. In the same vein, the resurgence of All Things Must Pass marked the first time a George album hit the Billboard 200 since Cloud Nine peaked at No. 8 in 1987. While Dhani wants to take a break from his father's music, the public still seems ready to embrace it all these years later.