George Lucas Says Sean Connery 'Left an Indelible Mark in Cinematic History'
Sean Connery had a long, successful career in Hollywood. From his Oscar-winning performance in The Untouchables to his six appearances as James Bond in the iconic franchise, he certainly left his mark in film, and his former co-workers agree.
Tributes to the late star have been flooding in all weekend. Current James Bond Daniel Craig shared a statement through the James Bond Twitter account, Pierce Brosnan—who played Bond in four films in the franchise—paid tribute to the late actor on his Instagram. Of course, James Bond isn't the only iconic franchise Connery was part of.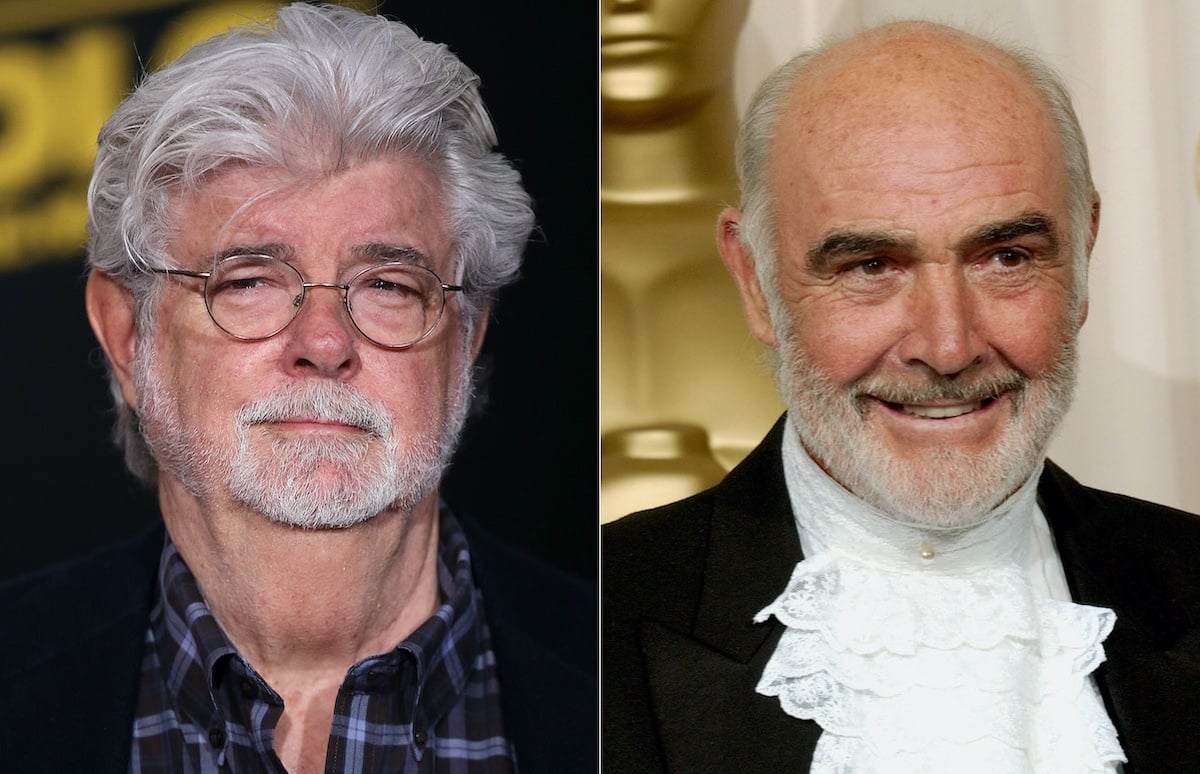 George Lucas and Sean Connery worked together on 'Indiana Jones and the Last Crusade'
One of Connery's most beloved roles was Henry Jones, Sr., Indiana Jones' father. He played opposite Harrison Ford in 1989's Indiana Jones and the Last Crusade.
George Lucas, the creator of the Indiana Jones franchise, said in a statement to The Hollywood Reporter that no other actor could have portrayed Indiana Jones' father better than Connery.
"Sir Sean Connery, through his talent and drive, left an indelible mark in cinematic history," the Star Wars creator said. "His audiences spanned generations, each with favorite roles he played."
"He will always hold a special place in my heart as Indy's dad," Lucas continued. "With an air of intelligent authority and sly sense of comedic mischief, only someone like Sean Connery could render Indiana Jones immediately into boyish regret or relief through a stern fatherly chiding or rejoiceful hug. I'm thankful for having had the good fortune to have known and worked with him. My thoughts are with his family."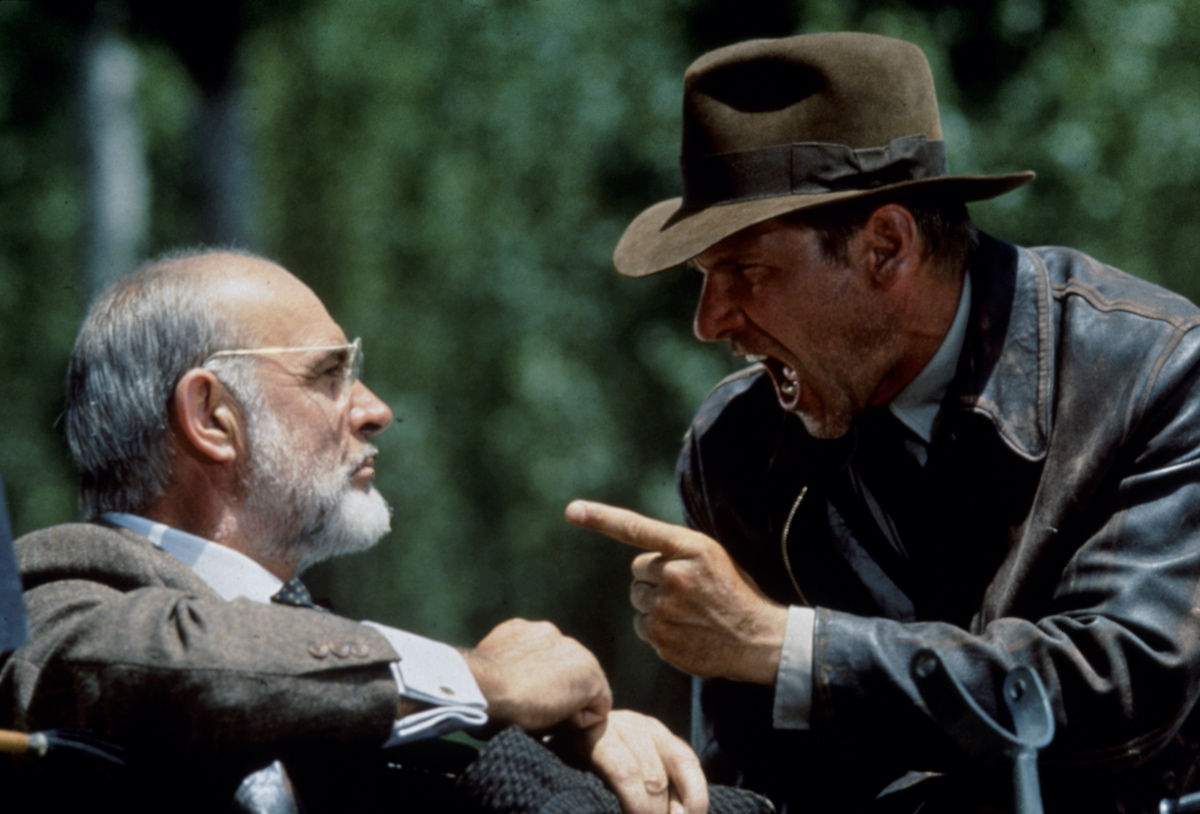 RELATED: Pierce Brosnan Calls Sean Connery His 'Greatest James Bond' in Touching Tribute
The fifth 'Indiana Jones' movie is in the works
Indiana Jones producers Kathleen Kennedy and Frank Marshall echoed Lucas' sentiment in a joint statement.
"Sir Sean Connery will be remembered for his talent, his charm, his wit and the many unforgettable roles he played," the statement read. "But he will always be Indy's dad to us. It was an honor to know and work with him and our hearts are with his family and loved ones."
With fifth Indiana Jones movie in the works, fans might want to see a shoutout to the late Connery in some way. The film will feature Ford returning to his iconic role, but this will be the first Indiana Jones movie that's not directed by Steven Spielberg. He will remain on the film as a producer, according to Variety, and it will likely come out sometime after 2021.
Daniel Craig's final James Bond film, No Time To Die, is also on the horizon. Although delayed by the coronavirus (COVID-19) pandemic, No Time To Die will be coming out in April 2021. No doubt, that's enough time to add some kind of tribute to Connery in the film's credits.
Craig said in a statement on the Bond Twitter account that Connery "helped create the modern blockbuster." (And with hits like James Bond and Indiana Jones under his belt, is Craig wrong?)
"It is with such sadness that I heard of the passing of one of the true greats of cinema," Craig said. "Sir Sean Connery will be remembered as Bond and so much more. He defined an era and a style. The wit and charm he portrayed on screen could be measured in mega watts; he helped create the modern blockbuster. He will continue to influence actors and film-makers alike for years to come. My thoughts are with his family and loved ones. Wherever he is, I hope there is a golf course."