'Giada At Home 2.0': Giada De Laurentiis Celebrates the Season Finale With a Sweet Family Photo
Celebrity chef Giada De Laurentiis has been staying in – sheltering in place, hunkering down – due to coronavirus (COVID-19) restrictions.
What better way for the Food Network star and her family to spend the time than produce a new season of Giada At Home?
Specifically, Giada At Home 2.0!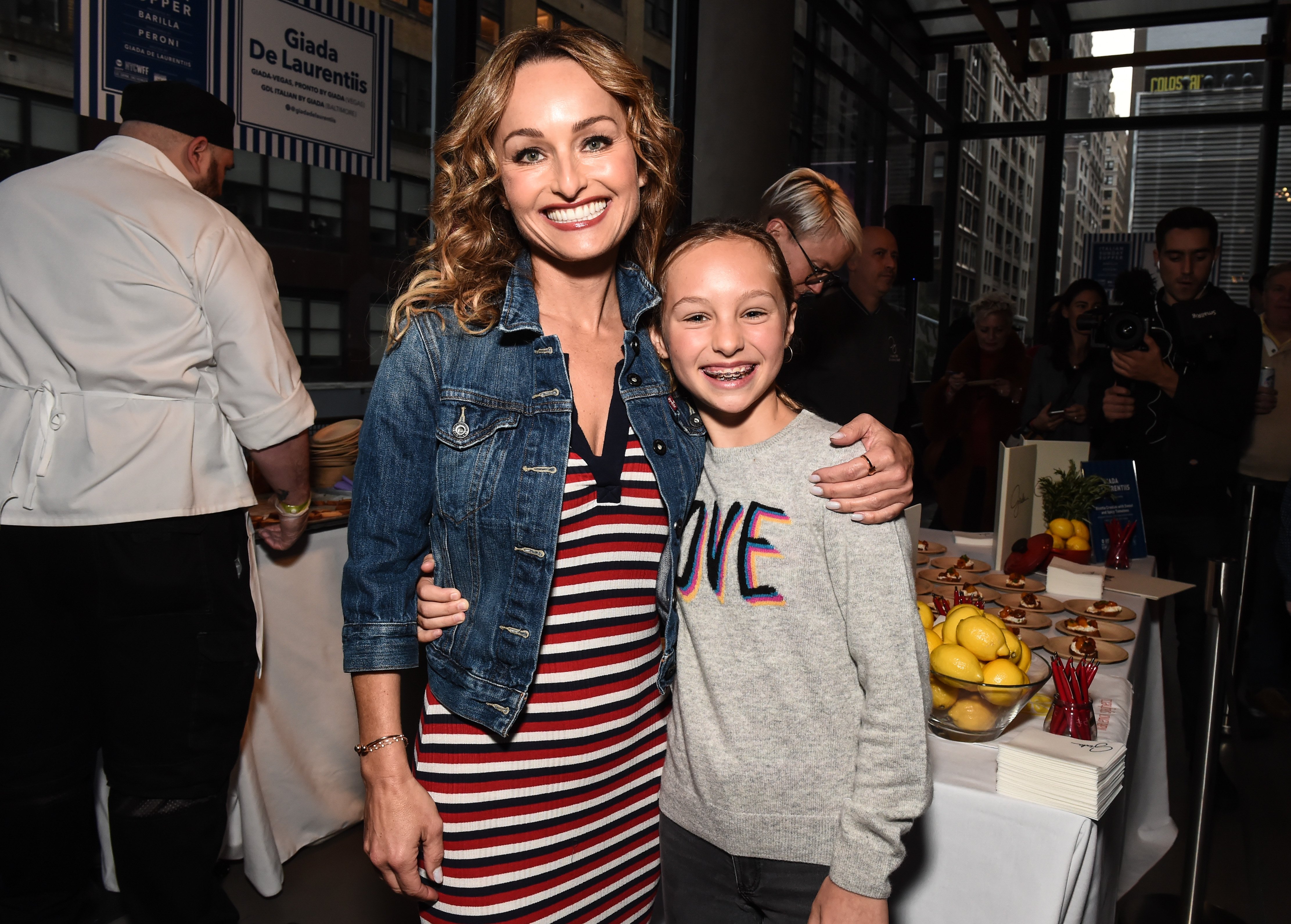 De Laurentiis announced 'Giada At Home 2.0' in June 2020
De Laurentiis decided, along with Food Network's thumbs up, of course, to get literal about her series, Giada At Home, during quarantine. The mother of one wanted viewers to have an authentic look at her home life.
In a post on her blog, Giadzy, the Rome-born De Laurentiis, 49, explained how Giada At Home 2.0, which premiered on June 28, went down.
RELATED: The Must-Haves Giada De Laurentiis Always Keeps in Her Fridge
She started off by admitting, "Spoiler alert: I've never filmed a show in my own home before… until now!"
"If you've ever wondered exactly what it's like day by day in my home," she continued, "this show is it! There was a lot of cooking yes, but also pranks, bloopers, and some cooking blunders along the way."
De Laurentiis seems to be happy, going forward, to leave production to the professionals.
"I thought it would be fun to offer my Giadzy readers a behind-the-scenes look at just what went into shooting my new Food Network show at home," she said, "and let's just say, I have more respect for content creators now more than ever before!"
Her boyfriend, Shane Farley, has been serving as cameraman
RELATED: The 'Most Annoying Question' Giada De Laurentiis Gets Asked
In her blog post, the cooking star revealed that it's her boyfriend, television producer Shane Farley, 45, behind his iPhone filming the Food Network series.
"Shane was the camera man," she said. "He would also set up the lighting and tripods in the morning while I would get my hair and makeup ready. [Team member] Natasha was the one running out to grab groceries, and would sometimes come help when we needed an extra pair of hands to hold up a light – or to film some behind the scenes footage!"
Giada De Laurentiis' fans love seeing her home life
To celebrate the season finale of her home-based program, De Laurentiis posted on her Instagram account a photo of herself with her daughter, Jade, and Farley enjoying a meal together.
"Season finale of ##GiadaAtHome 12pm on @foodnetwork! Can't believe it! So grateful for the opportunity to create something special from my home & share with you!  @[email protected]"
Her fans loved every minute of it, and the shared photo, too.
"I've enjoyed these shows far more than the staged ones!," admitted one fan.
Another fan said, "Loved your home shows!!!! So refreshing to see some new content on Food Network. Please keep filming."
Her social media followers clearly want to see more of this kind of programming from De Laurentiis.
"I hope you do more shows like this. Loved seeing your interactions with Jade, Shane and your fur babies," said a fan. "These shows were a lot of fun to watch."
RELATED: Giada De Laurentiis Is Nuts Over This 'Freaking Phenomenal' Recipe by 'The Barefoot Contessa' Ina Garten