Giada De Laurentiis Says the 1st Recipe Every New Cook Should Learn Is This Italian Favorite [Hint – It's Not Pasta]
Food Network star Giada De Laurentiis has stated that while her family's passion is movie making and the film industry, for her it's always been about food. The chef knows new cooks need to get their feet wet as they get comfortable in the kitchen.
To that end, as far as she's concerned, there's just one recipe they need to conquer before moving on to any others.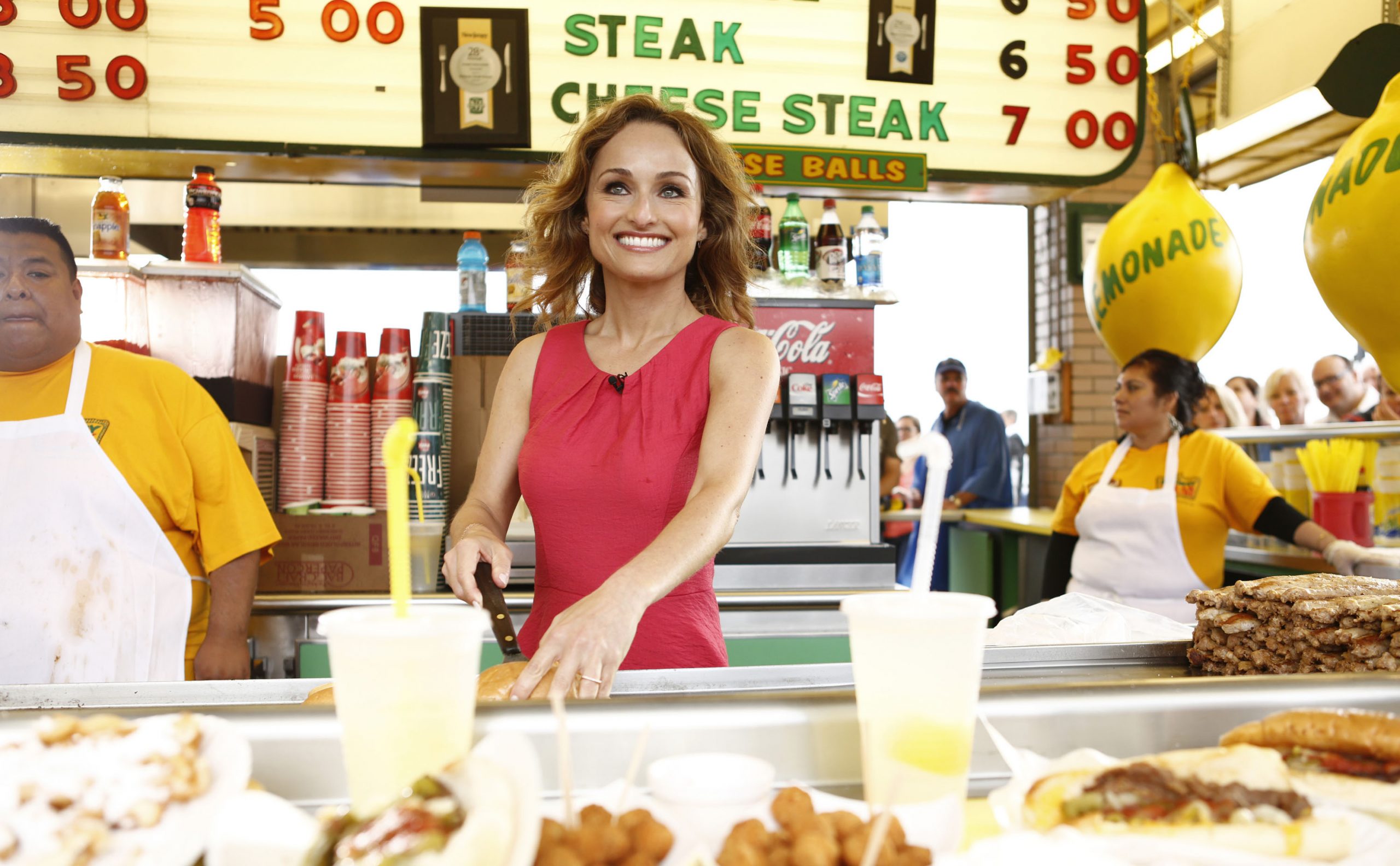 De Laurentiis has been on Food Network since the early 2000s
The chef caught the eye of new-at-that-time cable station Food Network, asking her to consider helming her own instructional cooking show.
"I had been doing some food styling, and did some work for Martha Stewart Living and Food & Wine magazines," De Laurentiis told Time. "Then 9/11 happened, and Food & Wine decided to do a family-themed issue. They wanted to do a lunch with my family, and it happened to coincide with the year my grandfather was honored with a Lifetime Achievement award at the Oscars.
"And they said I could style my own food; that was the hook for me. After the issue came out, I got a call from the Food Network. The rest is history."
The recipe De Laurentiis says new cooks should learn first
Aspiring cooks, the television personality says, should cut their culinary teeth on bruschetta (pronounced "broo·SKEH·tuh"). It's a no-bake, no stovetop option that's delicious and easy to learn.
"Whenever anyone asks me the first recipe someone should learn, my answer is always bruschetta," De Laurentiis tweeted recently. "The reason? There's very little cooking involved!"
Her food and lifestyle blog Giadzy notes that bruschetta "just might be the single best Italian recipe for beginner cooks to pull off. The reason being, it doesn't actually require much cooking at all, mostly assembling! Making it the ideal dish to build confidence in the kitchen, get comfortable with ingredients, and even begin honing in on those ever-important knife skills."
If you're unfamiliar with the tasty dish commonly served as an appetizer in many Italian restaurants, Giadzy says the name "refers to bread that's been grilled or toasted with olive oil and garlic." The toasted bread is prepared in a variety of ways "and you can experiment with different spreads, toppings, herbs, drizzles of sauces."
The chef has made every conceivable form of bruschetta
On her recipe site, De Laurentiis has enough bruschetta recipes to get you started and then some. Mozzarella and Strawberry Bruschetta. Curly Endive, Prosciutto and Mozzarella on Bruschetta. Peach, Corn and Burrata Bruschetta. Bruschetta with Gorgonzola Cheese and Honey. Burrata and Kale Salsa Verde Bruschetta.
To try the recipe at its most basic, there's the chef's version of Tomato, Mozzarella, and Basil Bruschetta, for which you'll need a can of whole tomatoes, fresh basil leaves, extra-virgin olive oil, fresh garlic, salt and pepper, two French baguettes sliced into inch-thick slices, and a good pound or so of fresh mozzarella cheese.
The tomatoes, a cup of the basil leaves, olive oil, and a couple of the garlic cloves are pulsed in a food processor until they're "somewhat chunky" and salted and peppered. The baguette slices are toasted in a preheated 375-degree oven for a few minutes and then immediately, while they're still warm, rubbed with garlic. A mozzarella cheese piece is placed on each slice of bread and placed in the oven again so the cheese melts (De Laurentiis notes this shouldn't take even one minute, so keep an eye on the clock to ensure the bread doesn't burn!).
Spoon a bit of the tomato/basil mixture onto what's now cheesy bread and plate them with basil leaves scattered for decorative effect. Enjoy!
RELATED: Giada De Laurentiis' 30-Minute Pappardelle With Sausage Ragu Is a Dinner inner