Giada De Laurentiis' 30-Minute Pappardelle With Sausage Ragu Is a Dinner Winner
Quick, delicious, and pasta are three words that in many households signal "dinner is served."
With Food Network star Giada De Laurentiis' Pappardelle with Sausage Ragu, you can expect full bellies, empty plates, and a winner of a recipe you'll turn to again and again.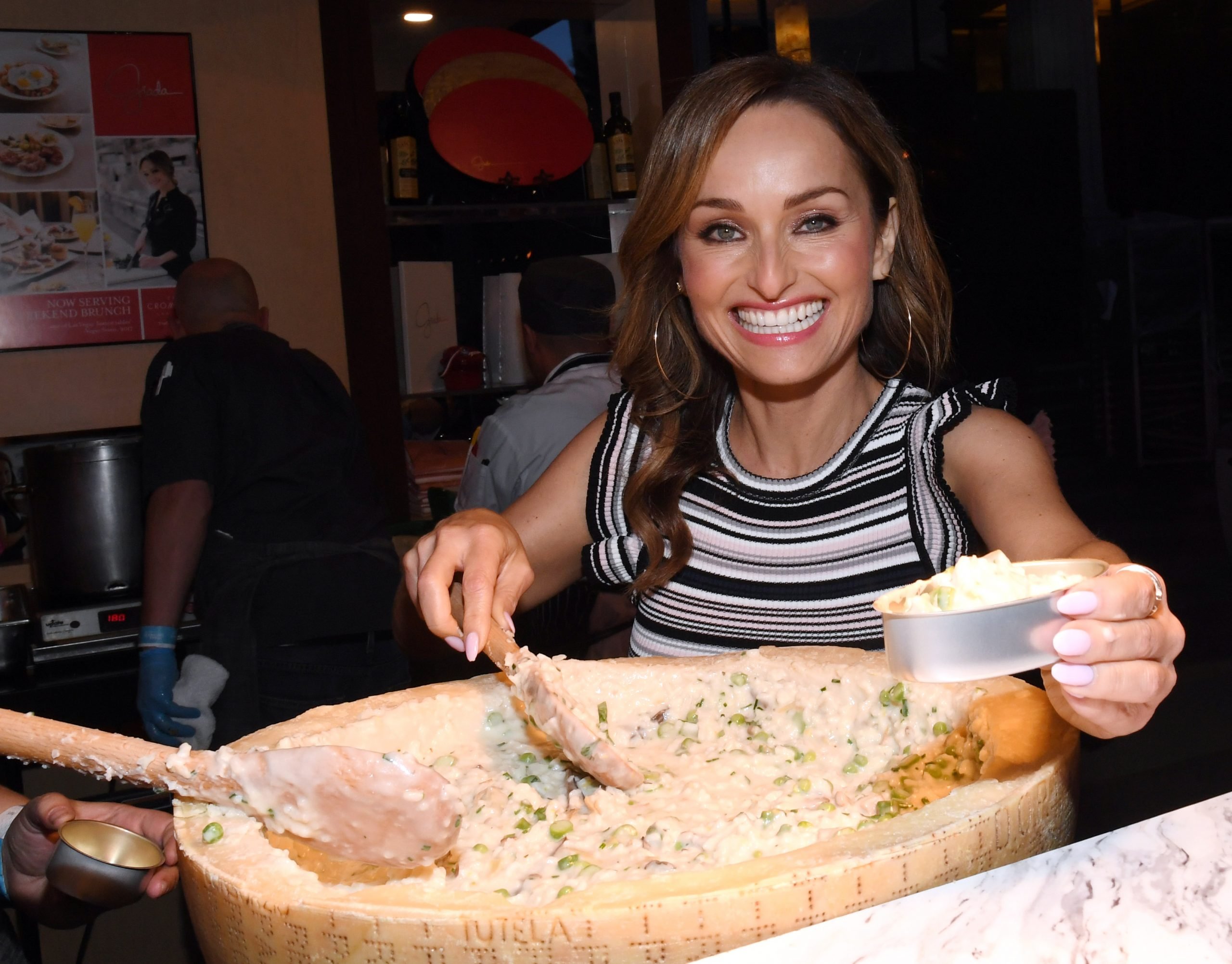 What you'll need for De Laurentiis' Pappardelle with Sausage Ragu
For De Laurentiis' rustic and delicious dish (full recipe and instructions here), you'll need olive oil, spicy Italian sausage, one onion, one carrot, white wine, tomato puree, a piece of Parmesan cheese and its rind, freshly made pappardelle pasta, and fresh basil.
To make the pasta, the chef recommends having on hand "00 flour, such as Caputo," semolina flour, kosher salt, one large egg, and "eight egg yolks."
Special equipment you'll need includes a pasta machine.
The pasta-making end of this recipe will add more time to its preparation, so if you'd prefer, go for a quality pre-packaged pasta instead.
How to make pappardelle
If you want to try making the pasta, have your pasta machine ready to go. De Laurentiis' pappardelle pasta is made with a rich egg dough. She calls for the "00" flour because it's "a super fine flour." You could use all-purpose, according to the Giada at Home host, but "it won't make the pasta as light as the '00.'"
Once you add the eight egg yolks and whole egg to the flours, it's all gently mixed together with a fork. ("It's ok if it gets a little messy; that's part of the fun of making fresh pasta," the chef said.) After the dough is kneaded into a firm yellow ball, it's placed in the refrigerator to "chill and set."
Let the dough come to room temperature before you run it through the pasta machine. The dough is "cut into four pieces" and fed through the thickest part of the roller. Once it's the thickness you want, the dough can be cut into the thickness you want: pappardelle!
Putting together the sausage ragu
For the sauce portion of the recipe or ragu, remove the sausage from its casing. Brown the Italian sausage in a skillet, then the onion and carrot. Add the wine, cheese rind, and pureed tomatoes. Let this simmer for at least 15 minutes.
While your sauce is cooking, get a pot of water boiling. Cook the pasta "until it's floating," for about three minutes at most. Save a cup of the pasta water for the sauce. Remove the Parmesan cheese rind from the sauce and place the pasta in the sauce. Add the pasta water and Parmesan cheese and toss the pasta with the sauce.
Reviewers for the dish expressed their satisfaction: "Simple ingredients and tastes amazing," said one home cook "I've never put carrots in my sauce before, but they provided a subtle sweetness that balanced the sausage well. A big hit with my family!"
"It's a keeper! The family loved it. Easy and delicious!," said another reviewer.
Another commentator chose not to make the homemade pasta – and still enjoyed the dish: "Easy and delicious! Used store-bought pasta and split sausage with both sweet and spicy. A definite repeat!"