Giada De Laurentiis' Boyfriend Shane Farley Is on Mashed Potatoes Duty This Thanksgiving and It's for This Relatable Reason
We all need a little help to get Thanksgiving dinner on the table and in celebrity chef Giada De Laurentiis' kitchen, it's no different.
The Everyday Italian star opened up about her boyfriend Shane Farley getting assigned mashed potatoes this year. And the reason is pretty understandable.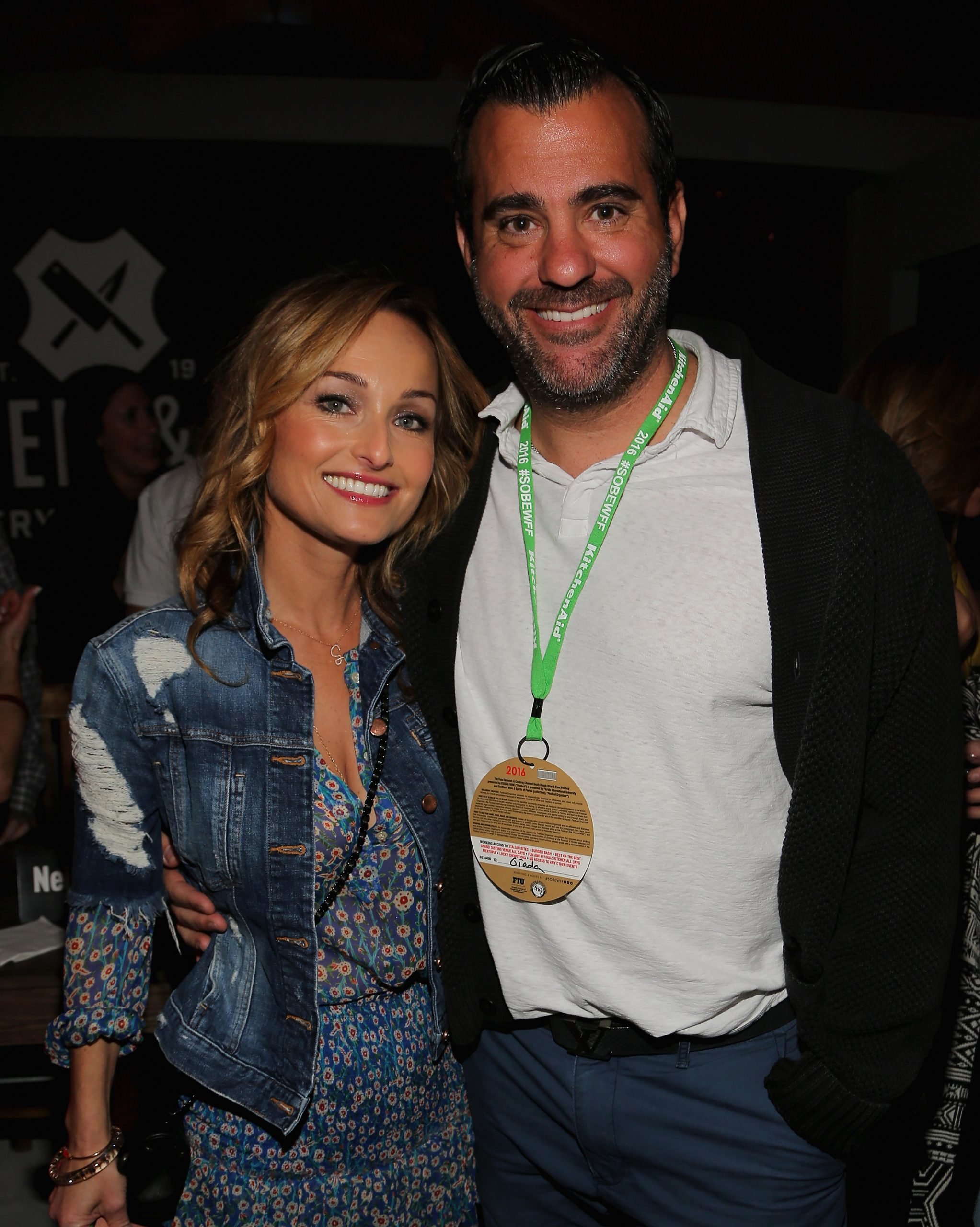 Giada De Laurentiis and her boyfriend met on a cooking show set, of course
The couple met in 2013 when Farley was working on a program with De Laurentiis and chef Bobby Flay, a close friend of hers. The show never launched, but the pair's interest in one another did. They became friends and began dating after De Laurentiis and her husband ended their marriage in 2014.
She told People, "After I got divorced, I spent about a year and a half alone, not dating, just figuring things out. I had been with Jade's dad for 25 years. I didn't know what it meant to not be married. Once I got settled, [Shane and I] reconnected and I felt like a kid again."
Farley spoke just as highly to the outlet about his girlfriend: "Giada is one of the most positive people I have ever met. She's warm and absolutely beautiful—what you see on the outside is there on the inside as well."
The reason Giada De Laurentiis' boyfriend is cooking the mashed potatoes for Thanksgiving this year
De Laurentiis asked her boyfriend to take care of the mashed potatoes for this year's Thanksgiving feast simply because her family traditionally makes them with peas. And Farley hates peas.
"Shane is terrified of peas," she told People. "He does not like them, so we have swapped. I just said to him, 'If you don't want the peas like we do in my family, then you're going to have to make mashed potatoes.'"
In fact, she's assigned dishes to each member of the family: "When you bring something that you're proud of and make, it empowers everybody. Otherwise, I just feel like I outshine everybody if I don't give them something to do. Because that way they feel like they're really part of the meal."
De Laurentiis' 2021 Thanksgiving menu is ambitious and delicious
This year, De Laurentiis is going all out for Thanksgiving with last year's pandemic restrictions no longer a concern.
She wrote on her lifestyle and food blog Giadzy about her gratitude for being able to celebrate together with her whole family again after celebrations were kept small last year.
"There is nothing like Thanksgiving in bringing family together, and I'm so grateful to be together again this year," she expressed. "Last year, Thanksgiving was all about counting our blessings and making the most out of a less-than-ideal time in the world. Since we'll all be together again this year for Thanksgiving, I needed a grand menu to commemorate this extra special Thanksgiving."
In addition to a Prosciutto-Wrapped Turkey, De Laurentiis has built a menu featuring Farley's mashed potatoes, buttermilk cornbread, homemade cranberry sauce, Ciabatta and chestnut stuffing with pancetta, vegetable Parmesan, Parmesan creamed corn, and artichoke gratinata.
And for dessert? Chocolate Almond Cheesecake will make an appearance, as well as her light and fluffy Pumpkin Ricotta cookies.
All of the recipes for Giada De Laurentiis' Thanksgiving dishes can be found on Giadzy.
RELATED: Giada De Laurentiis Explains How Italian Wedding Soup Got Its Name: 'It Has Nothing to Do With Italian Weddings'