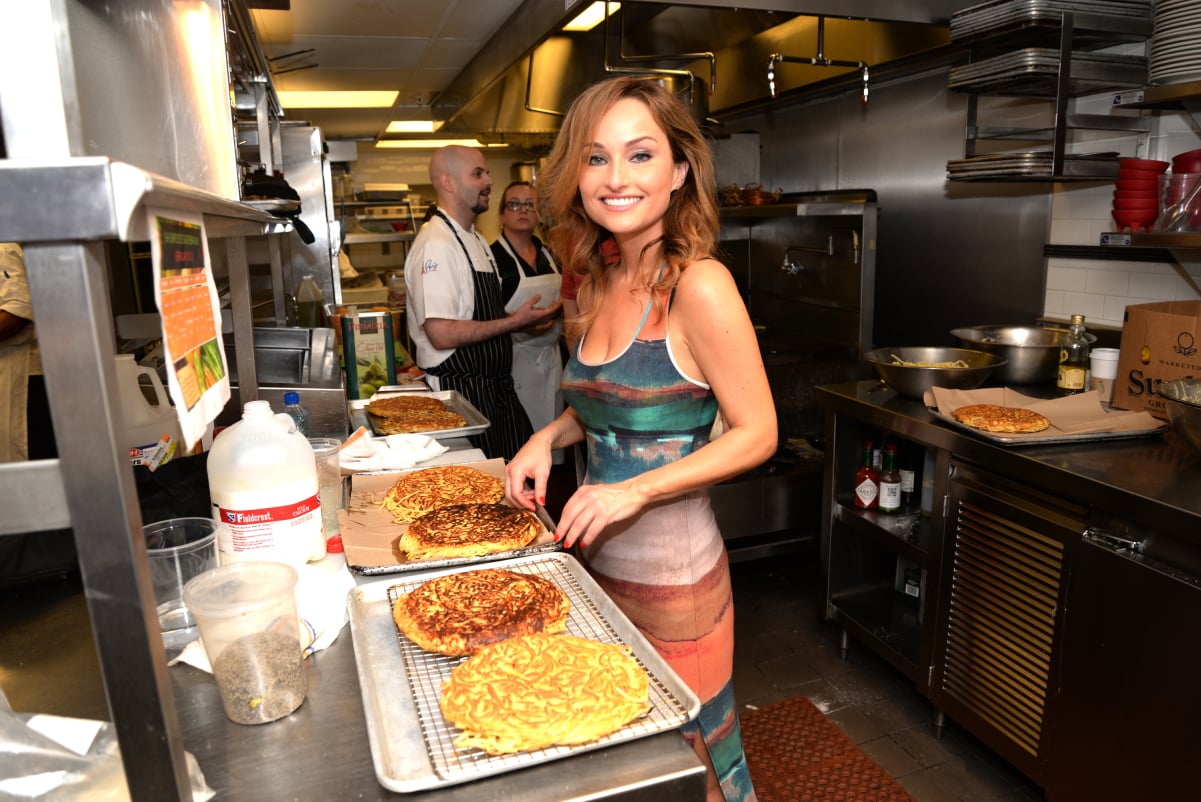 Giada De Laurentiis Confessed She Never Wanted to be Known as the 'Sexy Cook'
Food Network star Giada De Laurentiis knows there are fans who just see her as a pretty face but she explained that's a perception she never asked for or wanted.
Celebrity chef Giada De Laurentiis earned her chef's credentials through hard work and determination. The Food Network star's good looks haven't held her back from achieving her dreams but she didn't expect—or want—to be known as a "sexy chef."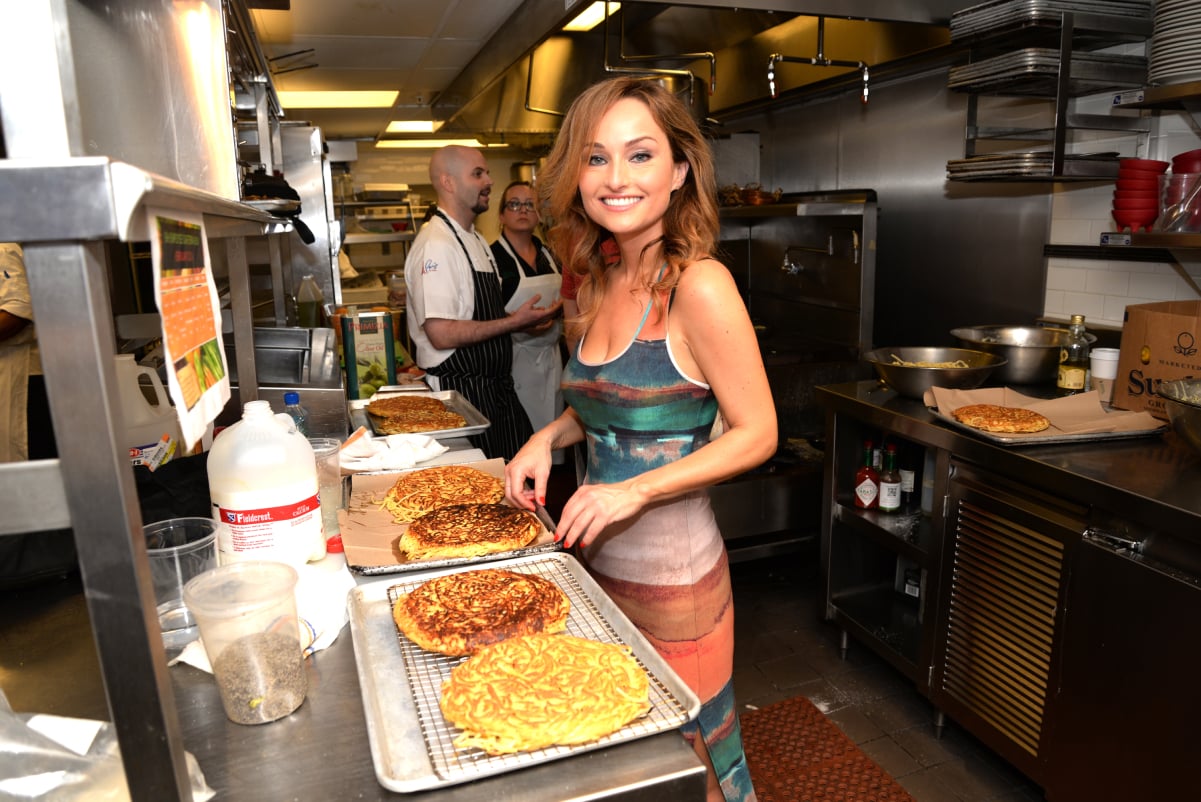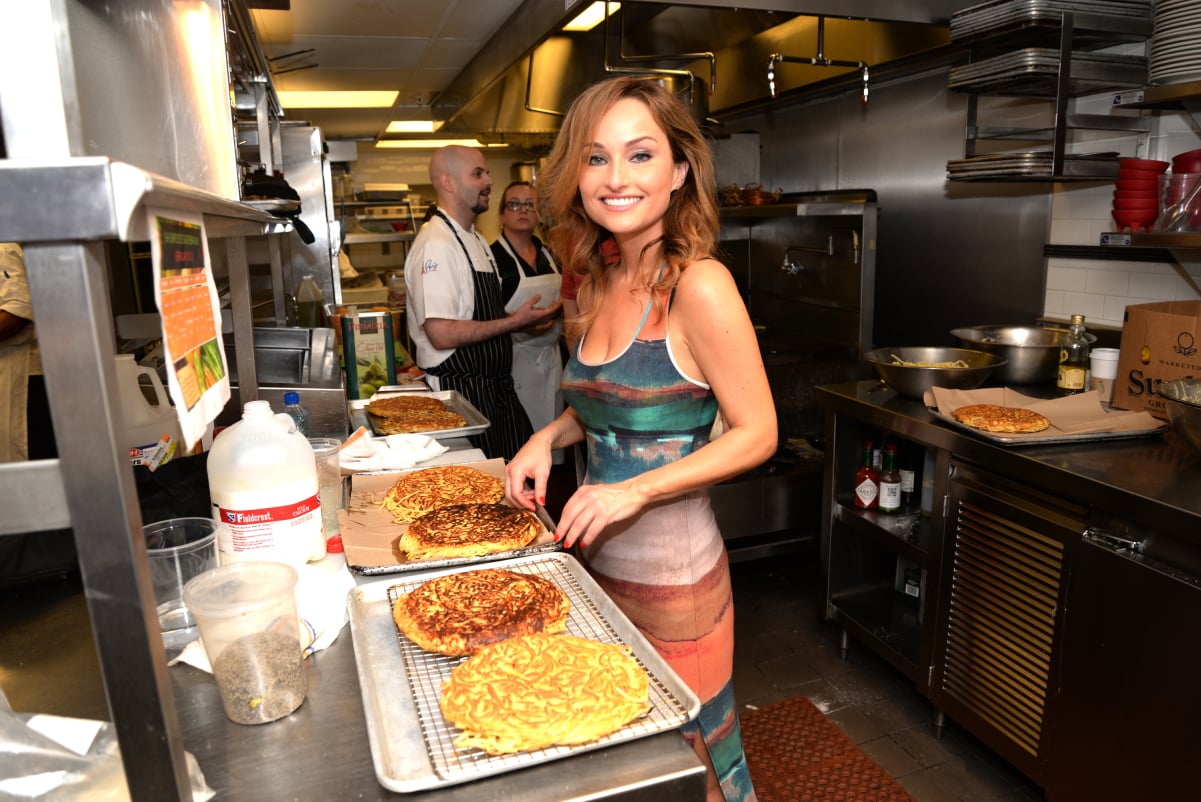 De Laurentiis said viewers didn't take her seriously when she began on Food Network
The Rome-born De Laurentiis trained at the renowned Le Cordon Bleu culinary school in Paris. Once her schooling was done there, she began working with Wolfgang Puck in Los Angeles and then launched a catering company where she counted among her clients director Ron Howard. Shortly after, Food Network noticed her in a 2002 Food & Wine article and asked her to join their fledgling channel, resulting in De Laurentiis' first program Everyday Italian.
"I was terrible," she told Parade about that first cooking show, "and so unhappy. My looks were a big part of it. When you don't fit the image people have [of a chef], it's difficult to break that wall down."
She achieved success she said because "I don't take myself too seriously, and partly because I am passionate about what I do. I try not to bang people over the head with information but make cooking fun to learn."
Her 'sexy' reputation took on a life of its own
De Laurentiis told Redbook it was in the early 2000s that she began to embrace the public's perception of her not just as a chef but as "the sexy chef," and that in part came from her desire to serve as a strong role model to her only child, daughter Jade, who was born in 2008.
"It's only been the last five years that I've become comfortable with that," she said. "A lot of it has come with age and being a mom. I felt like I had to show Jade that her mom is proud of who she is."
Revealing that accepting herself as she is has been a work in progress stretching back to her grammar school days, she explained: "I developed breasts when I was 9 years old, and I was the only one in my class. I would literally sit in class hunched over because I was so embarrassed about my body. 
"I think I still carry some of that around with me. I didn't want to be known as the sexy cook. I wanted people to think I really had some cooking chops. It's almost ingrained in people that, just like you can't be a smart model, you can't be a good-looking cook."
De Laurentiis sympathizes with amateur cooks starting out
About contestants on The Next Food Network Star on which she served as a judge, the Everyday Italian star admitted she felt for the more timid, unconfident candidates that came through.
"I think that I'm more forgiving when I see a person who is a little timid and a little bit shy and who has a hard time opening up," De Laurentiis told the cable channel. "What I have less empathy for is someone who comes out of the gate so over-the-top big and doesn't know how to come down a bit. Or someone who is overly confident. They both are actually, at the end of the day, the same characteristics, right? Because overly confident is because they really don't feel that confident. And when you're shy and introverted, it's the same thing. You're shy and introverted — you're not confident. They're both showing the exact same characteristics, they're just handling it differently. So I think because I was more shy and introverted, I have more empathy for that.