Giada De Laurentiis Uses This Surprising Ingredient in Her Crunchy Sweet Potato Garlic Fries
Find out how to make chef Giada De Laurentiis' garlicky, crunchy Sweet Potato Garlic Fries.
There are fries and then there are fries. Food Network star Giada De Laurentiis' Sweet Potato Garlic Fries are not only bursting with flavor; they're also incredibly crunchy. That's thanks to a surprising and deceptively simple ingredient.
Here's how to make these garlicky, sweet fries.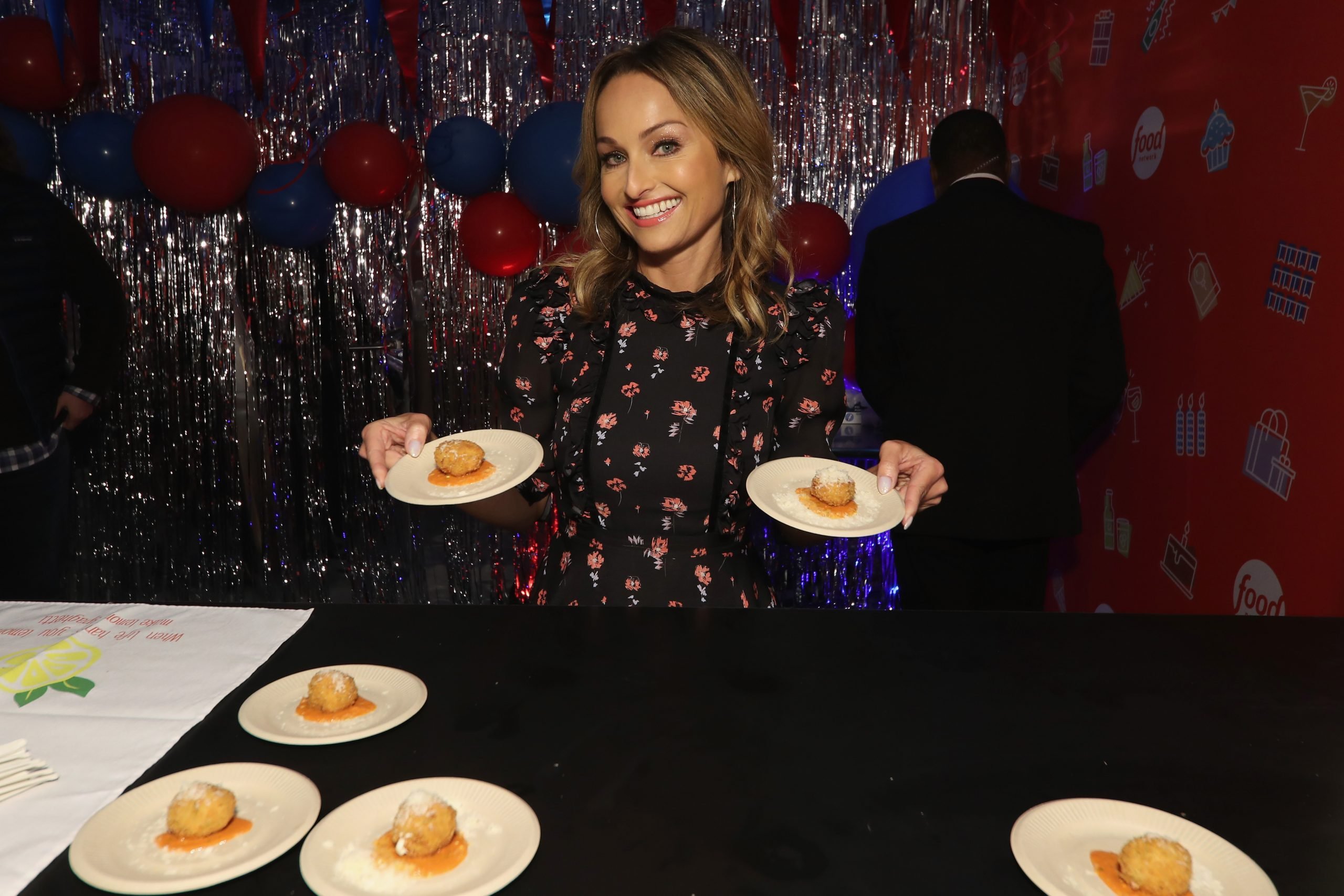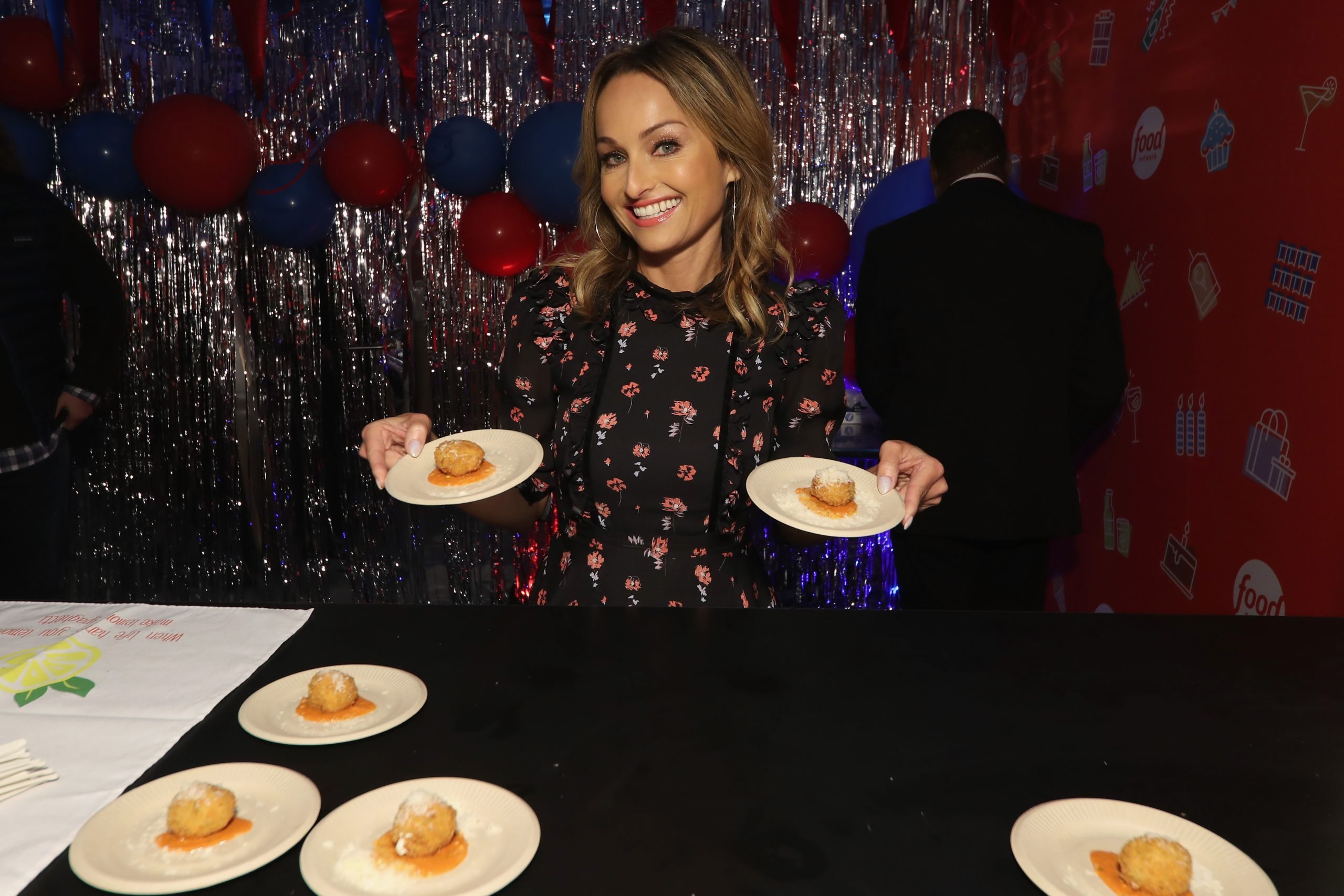 What you'll need for De Laurentiis' Sweet Potato Garlic Fries
The layer of flavor in these fries (full recipe and instructions here) is in part thanks to the addition of caramelized onions; De Laurentiis serves the fries topped with the onions, for which she calls for olive oil, red onions, balsamic vinegar, and salt and pepper.
For the fries themselves, you'll need sweet potatoes, oil, flour, salt, water, and the secret ingredient combination that gives them their crunch: baking soda and baking powder. "The reason that you want this," De Laurentiis notes in the recipe video on Food Network's website, "is that the baking soda/baking powder combo allows the batter to rise and keeps it nice and tender. We get a nice and flaky crust, and nice and crunchy, too."
Finally, for the serving sauce, have on hand unsalted butter, fresh thyme, garlic, and shredded fontina cheese.
How to make Giada De Laurentiis' Sweet Potato Garlic Fries
The chef recommends getting the onions caramelized first. The balsamic vinegar "helps caramelize the onions and gives them a wonderful, sweet, rich, elegant kind of flavor." The onions are combined with the vinegar, salt, and pepper over medium heat for almost half an hour until they've dramatically deepened in color.
Heat the oil to 375 degrees, prepare your batter, and then toss the sliced sweet potatoes in the flour/baking soda/baking powder/water batter. Carefully fry a few potato slices at a time for about five minutes, then drain on a paper towel-lined plate.
Serve the onions over the sweet potatoes, along with the garlicky sauce, and top as well with the fontina cheese.
What reviewers thought of her Sweet Potato Garlic Fries
De Laurentiis' fans loved these fries, and it seems the addition of the onions, sauce, and cheese didn't affect their crunch.
"Delicious! I made these for dinner, followed the recipe exactly the way it is, I used sweet potatoes and they came out great; everyone loved them. I will definitely make these over & over again," one home cook said.
Another fan said, "All right people . . . this was just fantastic. I usually don't eat fried food, but this just looked awesome and I must say this recipe didn't let me down. You have to have a bite with everything on it, the onions, the sauce on top of the fries with the thyme, is delicious. This is a keeper recipe and I highly recommend it."
Still another home cook also celebrated the melding of flavors in the dish: "The most divine french fries I have EVER had!!! You MUST make these. The flavors go so well together."