Giada De Laurentiis' Decadent 2-Ingredient Iced Coffee Has to Be Tried: 'It's So Easy to Make'
Working from home and wanting a quick coffee fix anytime of day?
Food Network star Giada de Laurentiis has the caffeinated beverage that's easy, kind of fancy, and luxuriously delicious.
With only two ingredients, coffee breaks will be a breeze.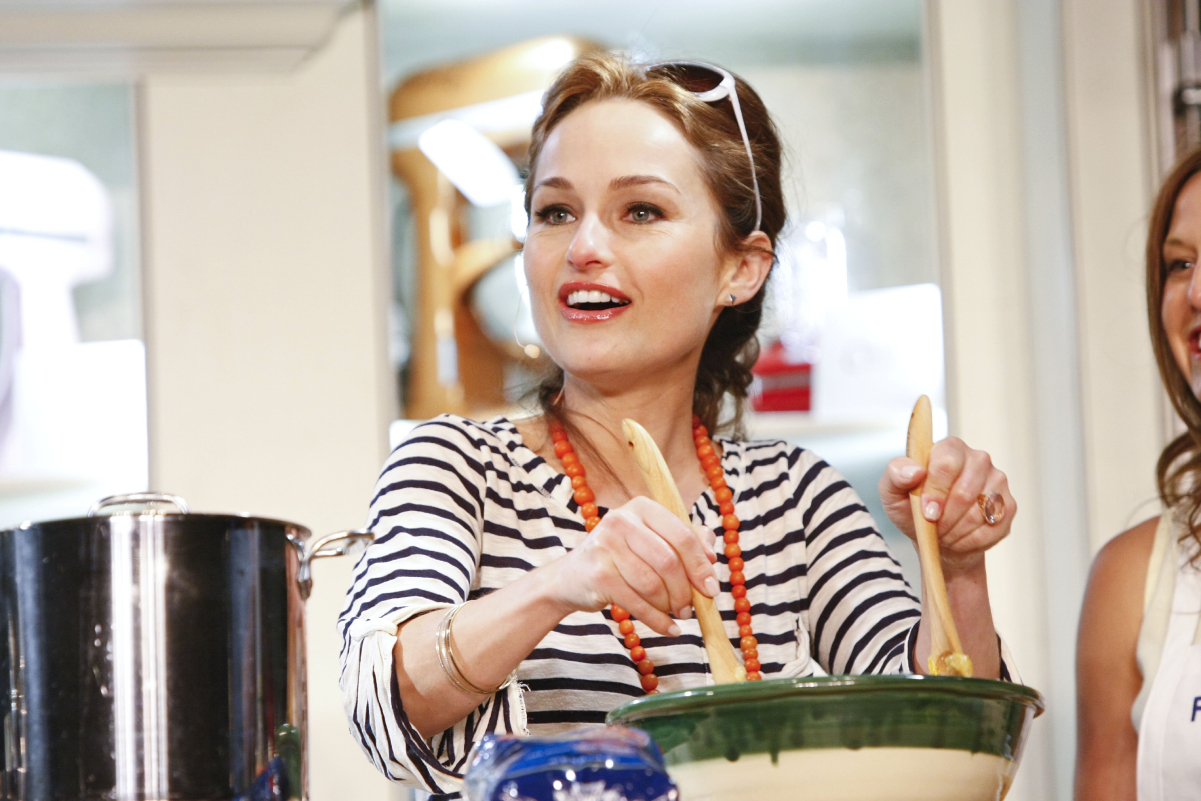 Giada De Laurentiis' Giadzy blog is an extension of her food and lifestyle interests
Giadzy is Giada De Laurentiis' website, and the site where she posts new recipes, kitchen hacks, smart travel tips, party planning ideas, and so much more. It's an extension of the celebrity chef and her priorities of recipe creation, living fully, and self care.
When she launched Giadzy in 2016, the Giada at Home host described it this way: "[Giadzy] is my new website, where I can kind of have a weekly conversation with you guys about my favorite recipes, entertaining tips, what Jade's up to, what I'm up to, just a way to communicate on a weekly basis."
"And I sell cookbooks and lots of other fun things. So, hopefully, it will grow and you guys will find lots and lots of special things there, that you can only get there, exclusively."
Giada De Laurentiis' iced coffee
And Giadzy is where you can find the chef's coffee beverage, officially called Shakerato.
Found on menus throughout Italy, Shakerato is a shaken coffee drink that is ridiculously easy to prepare and enjoy. De Laurentiis notes that although the coffee drink hasn't had its day yet here in the US, it's "super easy to whip up at home. Just beware – if you make one, you're going to want to make it every morning."
As De Laurentiis instructs on Giadzy, "All you need is some coffee (room temp or cold will work best!), some sweetener, and any other flavorings you want to add."
The mother of one uses cold coffee and agave nectar to make her Shakerato but has also been known to add lemon zest and even Nutella.
To make your own, add your prepared coffee, agave nectar (or maple syrup or honey) in a shaker or container with a few ice cubes and a lid that will close tight.
Shake it strongly for half a minute. Enjoy in a cocktail glass for an extra fancy feel!
De Laurentiis' upcoming new cookbook
Expected to publish in March 2021, De Laurentiis' forthcoming cookbook is called Eat Better, Feel Better: My Recipes for Wellness and Healing, Inside and Out.
As the author told The Boca Raton Observer, the book will "communicate to people that, although feeding yourself well is the most important thing you can do for your mind and body, food is just the beginning – self-care goes deeper."
She tweeted of her new recipe collection, "Excited this cookbook is one step closer to sharing! It's truly the culmination of my 10 year health journey. I've made big changes to the way I eat & can honestly say I feel better today at 50 than I did when I was 35!"
The recipes in the book will focus on gluten-free, dairy-free, and sugar-free diets. And, De Laurentiis will be incorporating the meditation, yoga, and acupuncture that play such a big part in her regular self-care routine.
"I've been wanting to create a cookbook like this for a long time now, and I'm excited to share lots of delicious recipes and tips for total body wellness," she added.