Why Giada De Laurentiis Says Her Family Calls Her 'a Hypochondriac'
Food Network star Giada De Laurentiis stated that her family affectionately calls her a "hypochondriac," and she proudly embraces the tongue-in-cheek label.
The chef admits to haunting her doctor's offices frequently and it's for this understandable reason.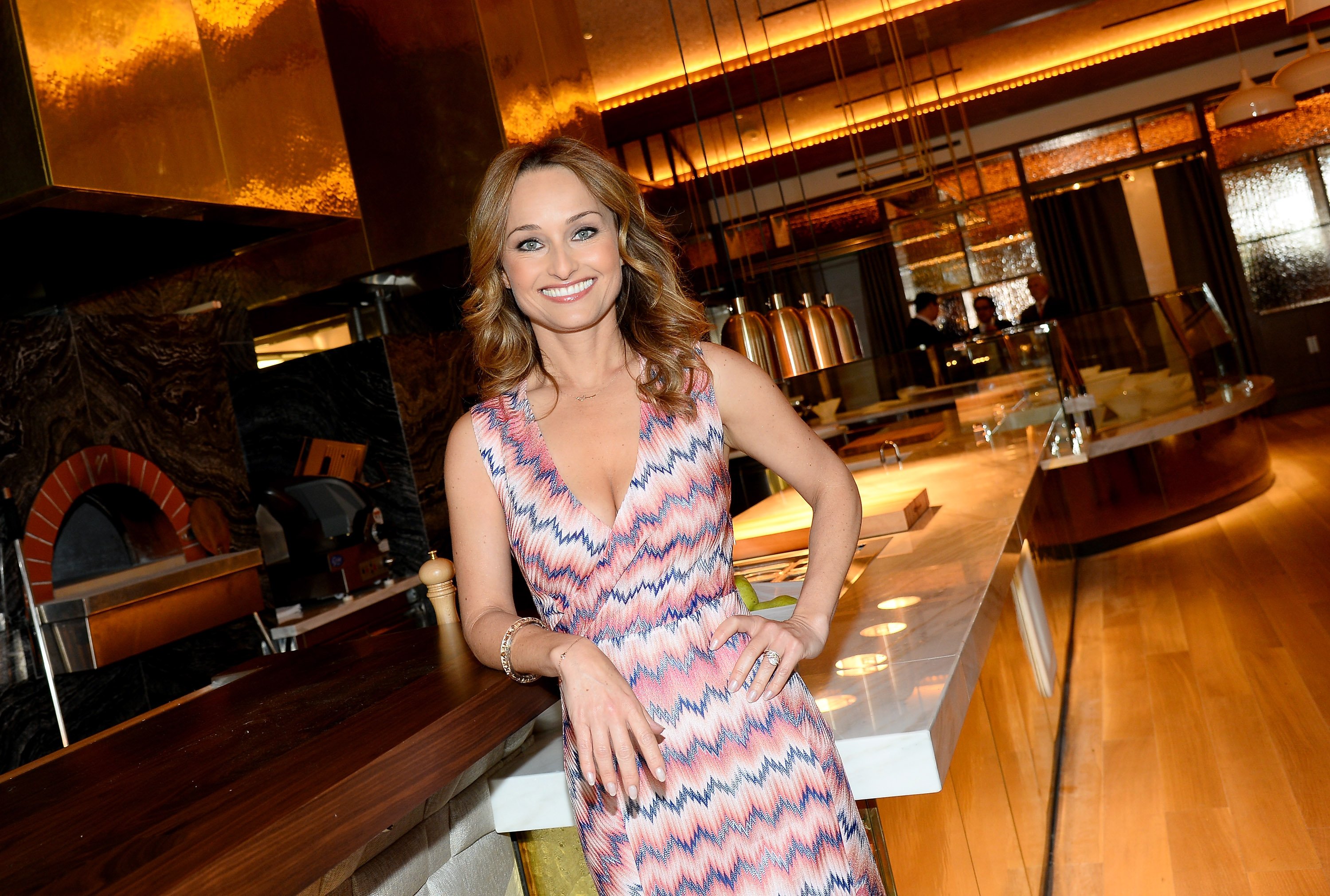 De Laurentiis admits she runs to the doctor regularly
In her latest cookbook Eat Better, Feel Better, De Laurentiis gets personal and confesses that she frequents her doctors' offices more often than most people. So much so, in fact, that she said her family has taken to calling her a hypochondriac.
"I readily admit that I don't have the fear of doctors that many people do; to the contrary, both my mother and Jade routinely roll their eyes and call me a hypochondriac when I announce I'm off to the doctor (again…)," De Laurentiis wrote. "But I know I wouldn't have reached the state of health I'm in now if I hadn't been willing to try some things."
De Laurentiis' sobering reason for keeping up with her doctors
The Giada at Home host wrote that "the experience of losing a beloved brother to cancer made me painfully aware that ignoring warning signs, at any age, can have the most serious consequence imaginable."
De Laurentiis' brother Dino died from melanoma in 2003 at age 30. The siblings were close and the loss taught De Laurentiis to cherish life.
She wrote about the experience for The New Yorker, saying "I like to make the most of every second I have. Thirteen years ago my brother, who was two years younger than me and who I was very close to, died of cancer. I realized that life is fleeting and it can be taken away at any time."
Her approach makes good sense. Instead of waiting for a symptom or pain to worsen, the chef notes the best attitude is to know "the solution is out there if you are willing to do some research, form an opinion that's guided by the advice of smart people you trust, and keep at it until you've turned things around."
Her re-dedication to her health – and food that heals
De Laurentiis has learned by trial and error why she began to feel run-down in the midst of owning and running several restaurants, filming Food Network shows, and parenting her child.
"This book is the culmination of a ten-year journey, an exploration that not so coincidentally took place between my fortieth and fiftieth birthdays,"she wrote. "Over the last decade, I've made a conscious effort to take control of my health because it had finally become impossible to ignore the fact that the choices (or lack thereof) I'd been making for the past 20 years just weren't working for me anymore."
She realized that, while specific foods gave her discomfort, other foods energized her with better health – inside and out. Along with meditation, yoga, and acupuncture practices, De Laurentiis has learned what works best for her.