Giada De Laurentiis' Farmer's Pasta Uses 4 Types of Cheeses – and Don't Skip This Essential Ingredient
Born in Rome to a thoroughly Italian family, celebrity chef Giada De Laurentiis knows her pasta. From elegant recipes like her Crab and Ricotta Manicotti to more rustic fare such as the chef's pasta with anchovies, it's obvious pasta is a language the Food Network star speaks fluently.
Her Farmer's Pasta recipe might fall more on the rustic side of the pasta fence and its creamy, cheesy presentation will please everyone in your family with its comfort food profile and simple goodness.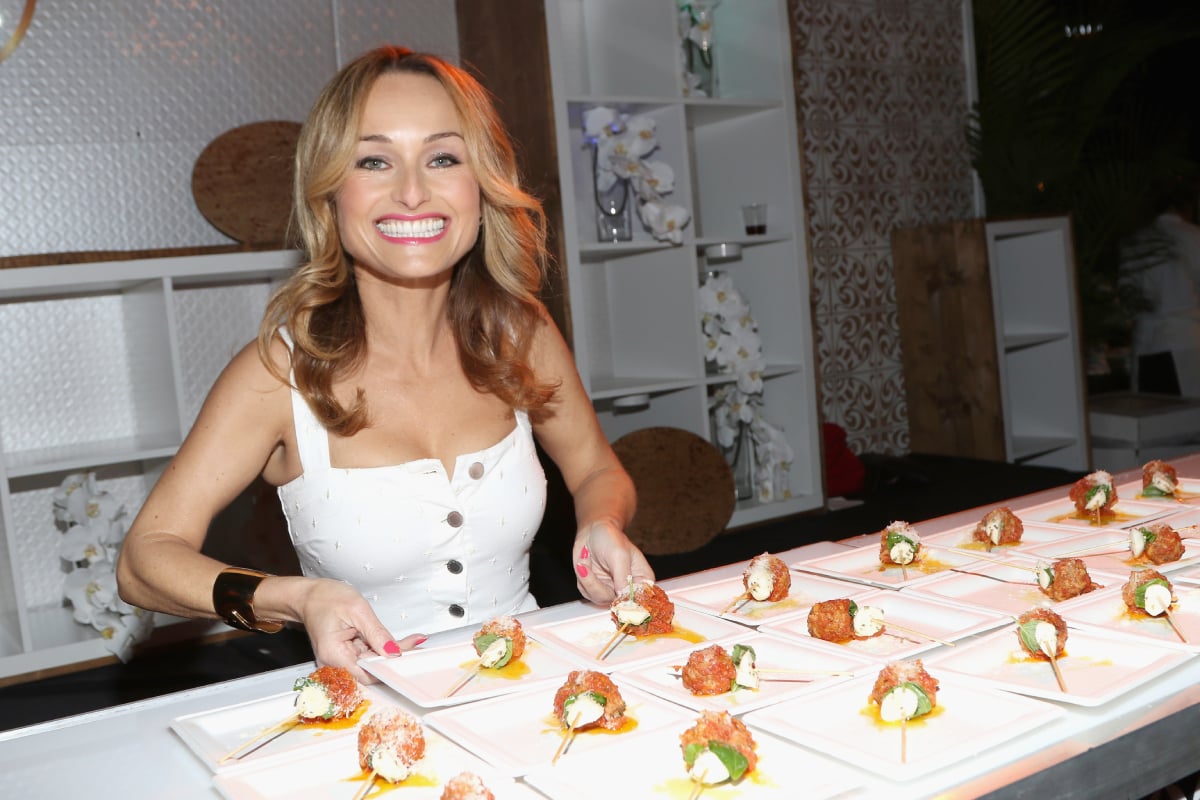 De Laurentiis' Farmer's Pasta and what you'll need
To make De Laurentiis' Farmer's Pasta (full instructions and recipe here), you'll need butter, olive oil, pancetta, garlic, flour, whole milk, rigatoni pasta, fresh parsley and basil leaves, salt, pepper, bread crumbs — and four types of cheeses: Fontina, mozzarella, Parmesan, and provolone.
The Food Network Instagram post featuring the Le Cordon Bleu-trained chef's recipe quipped, "We could literally eat Giada's farmer's pasta made with FOUR different types of cheese every single night!"
How to make Giada De Laurentiis' Farmer's Pasta
The pancetta is fried ("make it nice and golden," De Laurentiis says in the Instagram video for this recipe) and set aside, then sauté the garlic in the same pan. The milk and flour are added ("toasted lightly") and whisked over gradually lowered heat. Once this sauce thickens, the cheeses are all stirred in.
The rigatoni is prepared, being careful not to cook it all the way (The Eat Better, Feel Better author reminds cooks here that "The pasta will continue cooking in the oven"). The cooked pasta is added right to the sauce followed by the herbs, pancetta, salt and pepper, all tossed together.
Now the pasta mixture is spooned into a greased 13 x 9 dish, with toasted breadcrumbs sprinkled on top ("just to give it a little more flavor"). Bake in a 375-degree oven for 20 minutes and enjoy!
RELATED: Giada De Laurentiis Says This Region of Italy Is the Most Underrated When It Comes to Food
What reviewers had to say – and the ingredient you can't leave out
De Laurentiis' Farmer's Pasta is a big hit on the Food Network site. It's just hard to go wrong with a recipe containing this much cheese.
"Absolutely LOVE this dish!," said one reviewer. "I have a house full of boys and they always ask me to make this and I have to make double batches because it is usually gone in 5 minutes with just one batch! One of the house favs!"
After another reviewer complained that the dish had no flavor, other posters took them to task for their admitted omission of the fried pancetta, which adds an indescribable dimension of flavor.
"So you left out the main salt ingredient/element and complain that it is lacking," one home cook said.
"Pancetta is a key component. Don't knock a recipe when you didn't follow it," added another reviewer.
Another home cook chimed in, "You left out the most important ingredient which adds to the dish's flavor… pancetta!"