Giada De Laurentiis Has the Perfect Quick Dinner Recipe for Hot Summer Nights
Looking for a light dish to make for dinner without heating the kitchen – or yourself – up?
Recipe relief is here, from celebrity chef Giada De Laurentiis with just what you need for your summer dinner table.
The Giada At Home star will get you in and out of your kitchen fast with this no-fuss, feed-us-now recipe!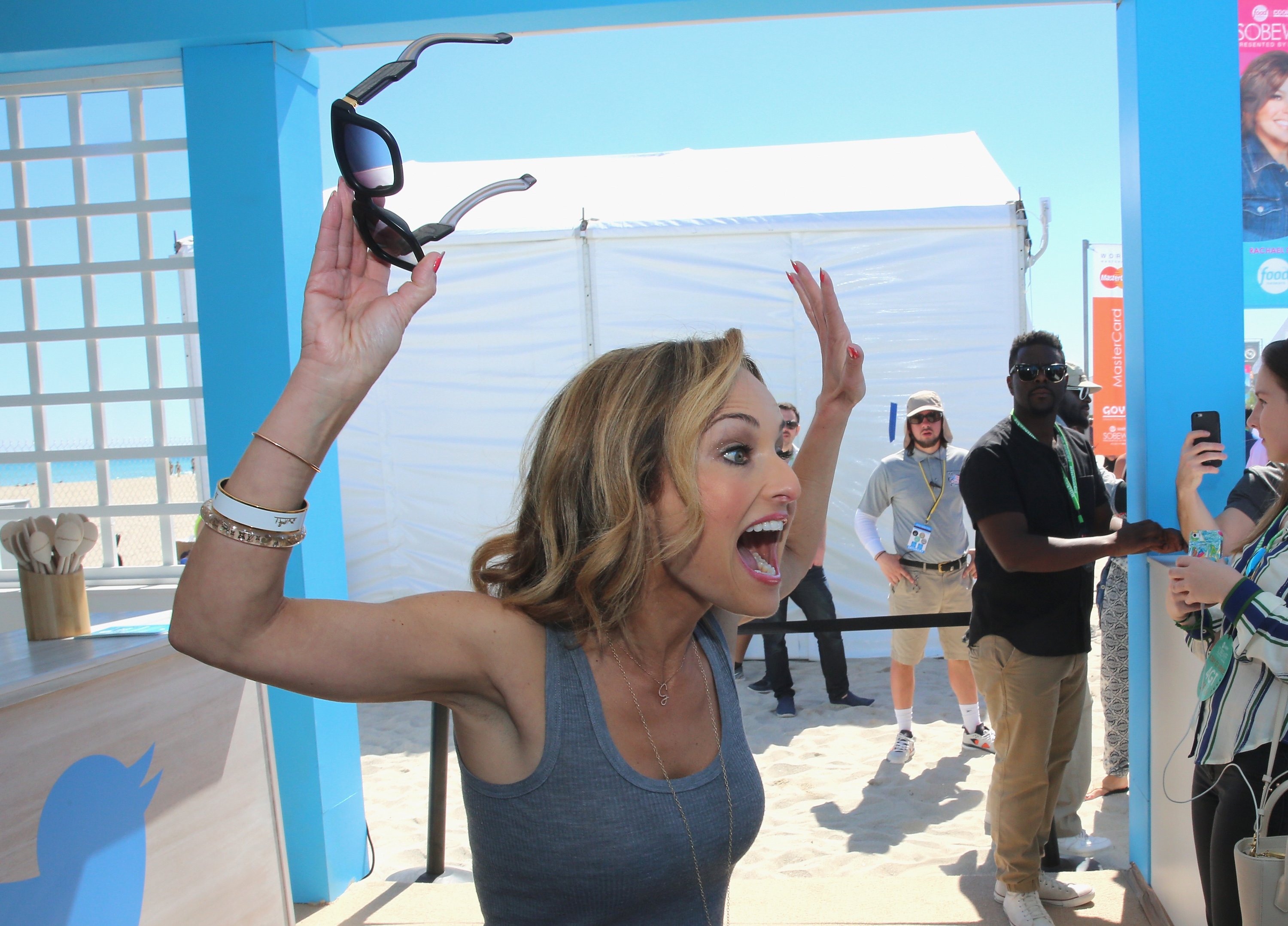 De Laurentiis has been filming 'Giada At Home 2.0' – at home
De Laurentiis has been filming from home, given the limitations of the ongoing pandemic.
Writing about the experience in her blog on her website, Giadzy, De Laurentiis is excited for viewers to have an inside peek at her home life.
"Spoiler alert:," she began, "I've never filmed a show in my own home before… until now!"
"If you've ever wondered exactly what it's like day by day in my home," she continued, "this show is it! There was a lot of cooking yes, but also pranks, bloopers, and some cooking blunders along the way."
The endeavor has given De Laurentiis a new and deeper regard for the production crew.
"I thought it would be fun to offer my Giadzy readers a behind-the-scenes look at just what went into shooting my new Food Network show at home," she said, "and let's just say, I have more respect for content creators now more than ever before!"
A filling, cold salad for lunch
RELATED: The Must-Haves Giada De Laurentiis Always Keeps in Her Fridge
While you're in your kitchen, throw together De Laurentiis' colorful and tasty Antipasti Caprese salad for a satisfying and refreshing lunch.
All you'll need are lemons, extra virgin olive oil, salt, red pepper flakes, fresh mozzarella, chopped cherry and heirloom tomatoes (or whatever kind you have on hand), green olives, salami, and fresh basil.
According to the mom of one's recipe on her website, Giadzy, you'll need to mix the first four ingredients well in a small bowl.
In a larger bowl, toss together the cheese, tomatoes, olives, salami, and basil. Pour the dressing on it, toss again, and you've got an easy and delicious lunch.
And here's De Laurentiis' quick, no-cook pasta dish for dinner
The Roman-born chef has got you covered for the perfect dinner, too.
It's her "Spaghettini w/ checca sauce…," she posted on her Instagram account. "Making for dinner tonight! Great for summer because the sauce is no-cook. Just cherry tom, garlic, parm, EVOO, basil & scallions in the food processor. Then add pasta + mozzarella!"
Also found on Giadzy, this easily thrown together meal just calls for angel hair pasta, scallions, garlic cloves, canned cherry tomatoes, chopped Parmesan cheese, basil leaves, salt & pepper, olive oil, and cubed mozzarella cheese.
Pulse the scallions, garlic, tomatoes, cheese, basil, salt and pepper, and olive oil in a food processor. Or, you can simply give them all a quick chop on a cutting board.
Either way, toss your tomato sauce and fresh mozzarella over the pasta and enjoy!