Giada De Laurentiis Honors Her Grandfather and Biggest Influence, Film Producer Dino De Laurentiis, With a Nostalgic Meal
Celebrity chef Giada De Laurentiis speaks frequently about her family's considerable influence on her life and her career.
Above nearly any other impact on her life, the Food Network personality has in the past named her beloved grandfather, the acclaimed film producer Dino De Laurentiis. And here's the meal that reminds her so much of her nonno.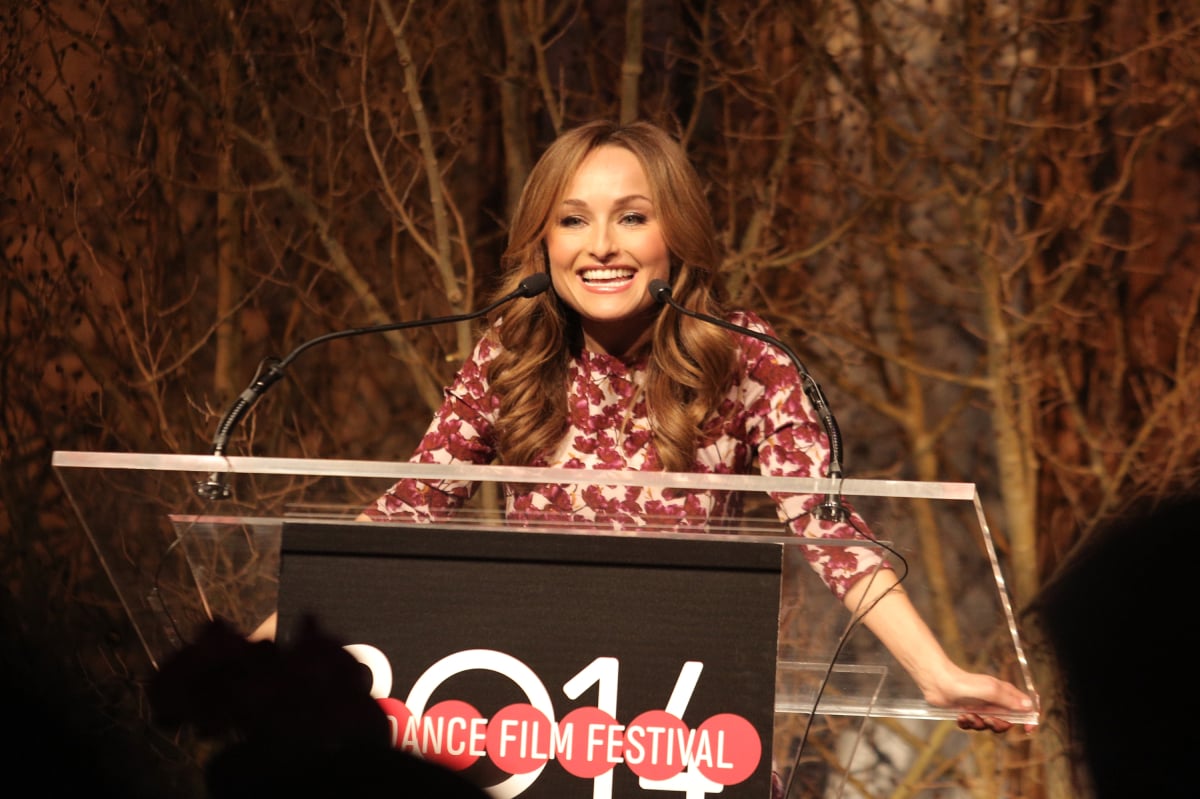 Giada De Laurentiis' grandfather Dino at first worried about her career
Dino De Laurentiis was a very successful Hollywood movie producer with box-office hits including Serpico in 1973, Death Wish in 1974, Conan the Barbarian in 1982, and 2007's Hannibal Rising, among many others.
For his granddaughter, though, the movie-making life wasn't for her. She was continually drawn to food and talked her family into backing her decision to attend the distinguished Le Cordon Bleu culinary school in Paris. As she told Redbook her grandfather, who died in 2011, wasn't sure it was the right move for her.
"Over the years, I think he became quite proud, and maybe even a little shocked, at my success," Giada, who became a Food Network star in 2002, said. "You have to understand that coming from a Neapolitan family, men head up the empire. I think from time to time he had his own thoughts about the way I created recipes — that they were too easy, maybe too dumbed-down. I remember him once saying to me, 'How can you tell people to open a jar of prepared pasta sauce?' Those were the kinds of debates we would have."
Giada's post honoring her grandfather
Giada tweeted recently about a dish that reminded her of her cherished grandfather.
"When my Nonno Dino arrived in Capri, he always made pasta with olive oil and garlic – which translates to aglio e olio!," she wrote.
Aromatic and decidedly a comfort food to many, Aglio e olio is what many comfort foods are: easy to make and, for Giada, nostalgic.
On her lifestyle and food blog Giadzy, Giada expanded on how she prepares the dish now: "I dressed it up in my spin on the dish with one of my favorite flavor combos: peas and prosciutto. Not only is this pasta dish full of flavor, but it takes 25 minutes start-to-finish."
She included in her post the recipe for the heart- and belly-warming meal.
How to make her Aglio e Olio
The dish (full recipe and instructions here) is simple and rustic, needing just a handful of ingredients: olive oil, prosciutto, garlic, frozen peas, crushed red pepper flakes, fusilli or cavatappi pasta, and Parmigiano-Reggiano cheese.
The prosciutto is fried "until crispy," and then removed and the garlic cooked in its place. The frozen peas, red pepper flakes and salt are added with the heat off. Once the pasta has been cooked, the skillet containing the peas is "returned to medium heat." Instead of putting the pasta in a strainer and removing all that perfectly starchy water, De Laurentiis calls for the pasta to be added to the skillet directly from its pot and stirred with the cheese along with some of the pasta water "to form and maintain" a creamy sauce. Sprinkle the crisp prosciutto on top and enjoy!