Giada De Laurentiis' Indulgent Pumpkin Body Scrub Is the Self-Care You Need This Fall
Celebrity chef Giada De Laurentiis obviously knows how to pull together a mean meal, but did you know the Food Network star can also make a luxurious do-it-yourself body scrub that will fill your senses with autumnal joy?
Here's how to make yourself a batch.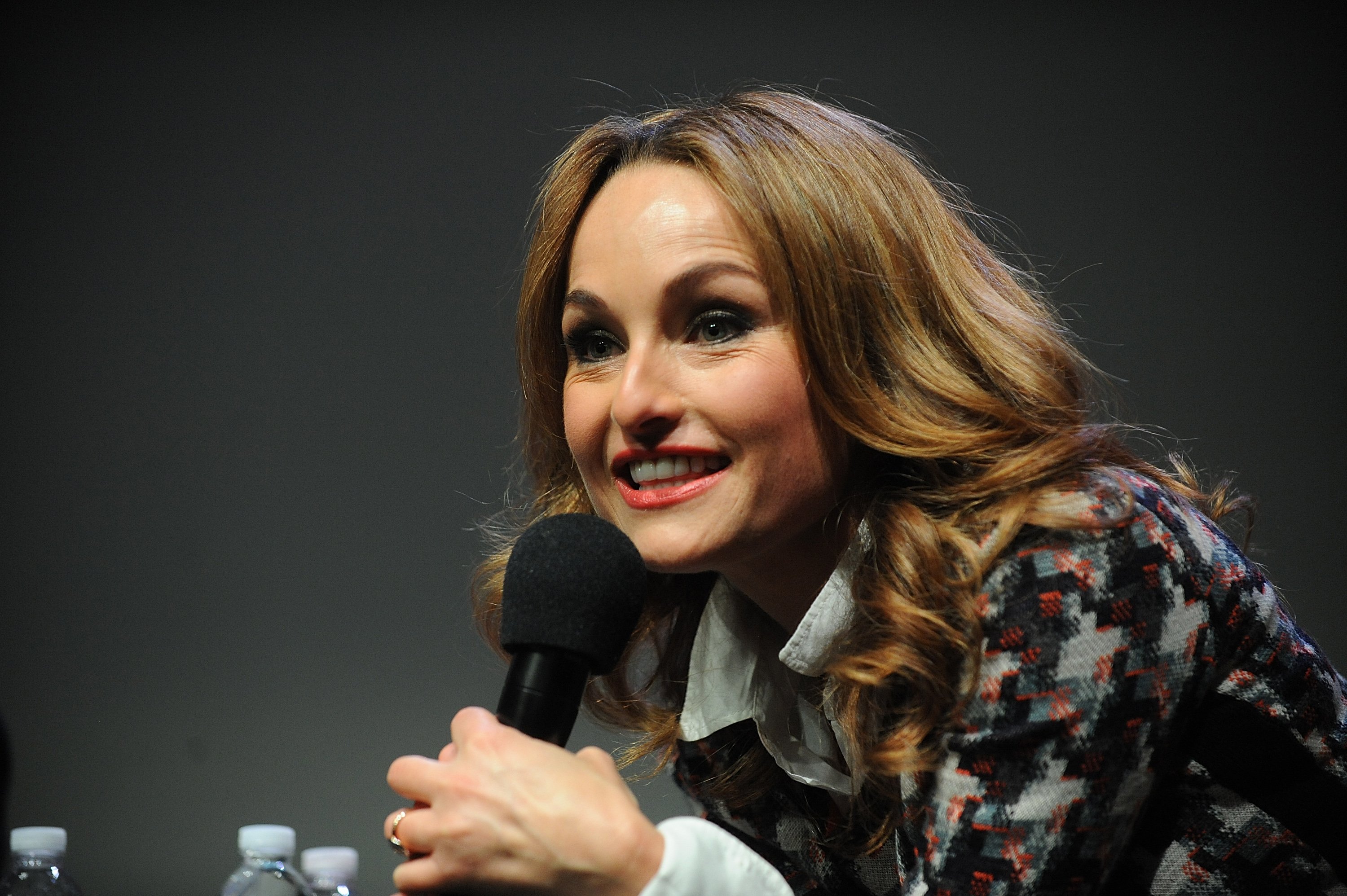 Giada De Laurentiis' Pumpkin Body Scrub
On her food and lifestyle blog Giadzy, the celebrity chef posted a seasonal body scrub that fits the bill for this time of year, when leaves and temperatures begin to fall.
As she wrote on her blog, "In addition to being a seasonal flavor favorite, pumpkin is a surprisingly effective skincare ingredient!"
She explained that pumpkin is perfect in a body scrub because its "natural enzymes work as a gentle chemical exfoliant, encouraging cell turnover to reveal softer skin even after you stop scrubbing."
Her body scrub recipe calls for pumpkin puree, Greek yogurt, kosher salt, turbinado sugar, lemon zest and lemon juice.
Just mix all ingredients together until they're well blended. The scrub will help to sweep away dry skin cells. And the lemon and pumpkin components leave skin feeling smooth and refreshed.
De Laurentiis has been loving pumpkin everything
Another new pumpkin favorite at the De Laurentiis household is the chef's Pumpkin Carbonara.
Classic Spaghetti Carbonara usually calls for pancetta, Parmesan cheese, and eggs. De Laurentiis pumps up the comfort notch in this famous Italian dish, saying on her blog, "Nothing sounded more comforting than giving it a warm, autumnal element – so I introduced pureed pumpkin and nutmeg to the dish."
The mother of one's seasonal take on carbonara sauce calls for spaghetti, pumpkin puree, chicken broth, eggs, Pecorino cheese, nutmeg, pancetta, garlic cloves, onion, Parmesan cheese, and parsley.
De Laurentiis may seem a bit too adventurous with that pureed pumpkin, but don't be put off by it. It boosts the spaghetti with an instant creaminess.
"It was a fast favorite in my house," she added, "and I'll be making it on repeat throughout the season – it's so comforting and creamy, and really easy to whip up on any night. I love to serve it with a simple salad."
De Laurentiis is ready with pumpkin recipes for the fall
As the Giada at Home star notes, pumpkin isn't just delicious and satisfying.
It's also a nutritional superpower. Whether used in a body scrub or a meal, pumpkin contains vitamin A, which benefits your body's collagen production, and vitamin C, which helps correct sun damage and dark spots on the skin.
If you think that's all De Laurentiis has to offer in the way of pumpkin recipes, you would be wrong. It's an ingredient overlooked in the kitchen for so many dishes. Her Giadzy blog gives you the opportunity to give the squash a chance in much more than just pie.
You can try it out in the following recipes starring pumpkin, including Spiced Pumpkin-Raisin Cookies, Pumpkin Risotto with Goat Cheese and Bacon, Pumpkin Cupcakes, One-Bowl Chocolate Chip Pumpkin cookies, Creamy Pumpkin Lasagna Rolls, and of course, Pumpkin Mascarpone Pie.
De Laurentiis has something for everyone who wants a little more of that glorious orange gourd in their lives, and kitchens, this fall.