Giada De Laurentiis' Italian Muffuletta Is the 'Supreme Make-Ahead Picnic Sandwich'
It's gotten warmer and that means more grilling and more picnics.
Here's the ultimate picnic basket stuffer from celebrity chef and Food Network star Giada De Laurentiis that will satisfy everyone at your next sunny day gathering.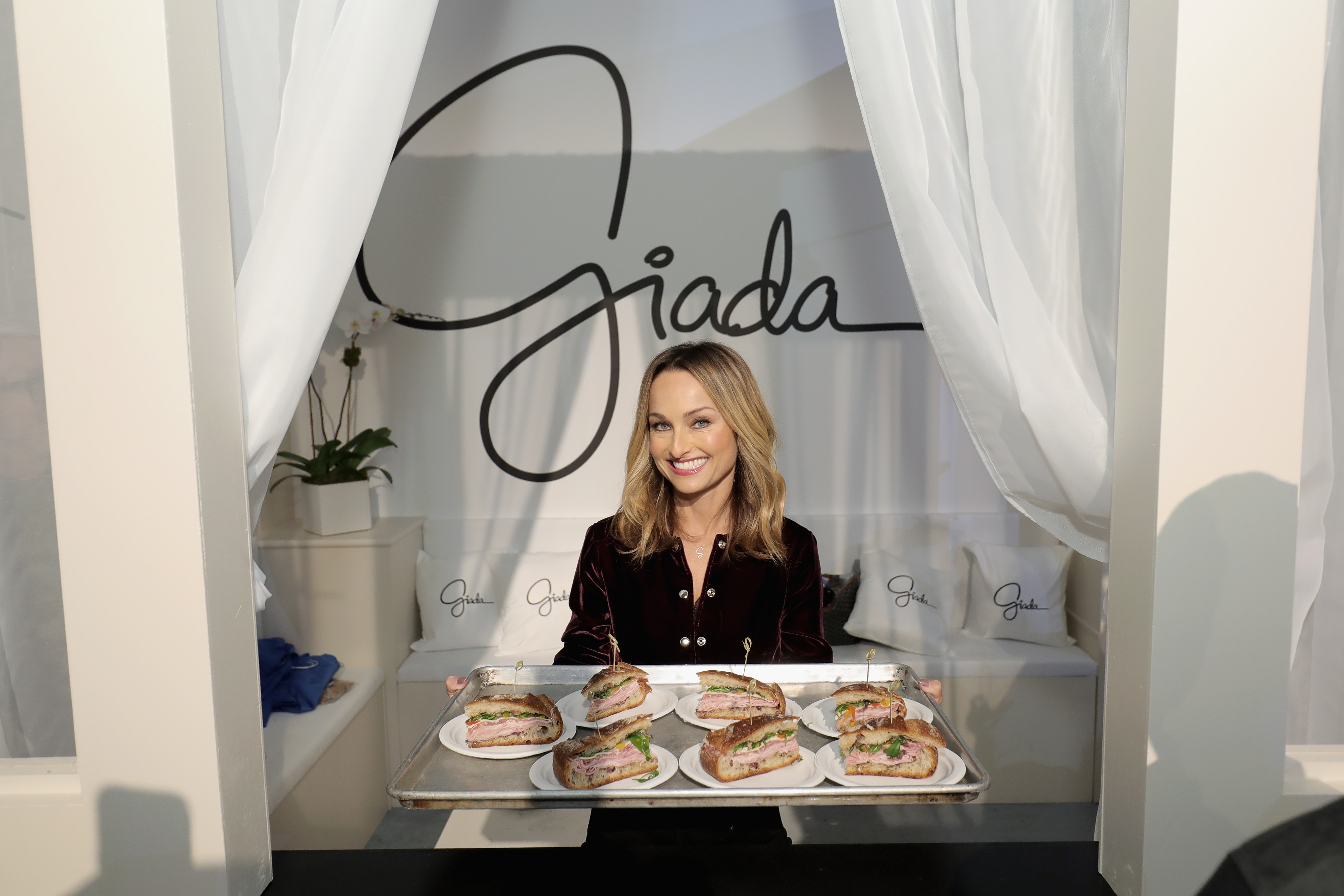 De Laurentiis has been prepping for picnics
The Giada at Home host has been debuting one warm weather recipe after another. Most recently, De Laurentiis posted on her recipe blog Giadzy's Instagram account a Picnic Pasta Salad recipe.
This creamy pasta salad calls for real mayonnaise, low-fat Greek yogurt, apple cider vinegar, honey, cornichons (tiny pickles), mixed fresh herbs such as dill and basil, capers, celery, fennel, short pasta, and salt.
It's as simple as it looks. All you need to do is combine the mayonnaise, yogurt, vinegar, and honey into a sauce. Then just toss it with the diced pickles, herbs, capers, celery, and fennel. Throw in the salt and cooled pasta and enjoy at your next picnic.
Her Italian Muffuletta recipe
Another picnic offering from De Laurentiis is her take on the classic Muffuletta sandwich. The recipe has its origins in Italy but is greatly associated with New Orleans. Find the full recipe here.
Giadzy says of the filling sandwich, "A takeoff on the classic Italian hero. The combination of sliced meats is flexible; feel free to substitute or omit any of them. But what makes this sandwich a muffuletta is the olive and red pepper spread, so don't skip it!"
RELATED: Giada De Laurentiis Seriously Said We Can Make Homemade Pasta Without a Machine
While the ingredients list may seem long, it comes together quickly: it's a sandwich, after all. De Laurentiis' Italian Muffuletta calls for red wine vinegar, garlic cloves, oregano, olive oil, green olives, Kalamata olives, roasted red peppers, a round bread loaf, sliced ham, mortadella, salami, and provolone, red onion, and arugula leaves.
On the Food Network website, De Laurentiis' recipe received many positive reviews. "Completely awesome! Been craving a muffuletta for several days and this totally did the trick. The roasted red peppers really made the tapenade," said one reviewer.
Another happy cook wrote, "One of my guests who visits New Orleans on a regular basis said 'This is the real deal!'"
How to assemble De Laurentiis' Italian Muffuletta
Referred to as "the supreme make-ahead picnic sandwich" on Giadzy's Instagram post, De Laurentiis' Muffuletta is easy to put together.
To start, combine the vinegar, garlic, and oregano. Slowly stir in the oil and stir in the sliced olives and peppers. Add salt and pepper.
Cut off the top of the bread loaf and hollow out the loaf. Add the vinaigrette to the bottom of the bread. Layer the meats and cheese in the bottom, add the onion and arugula and the last of the dressing, then replace the bread top.
The beauty of this picnic staple, De Laurentiis emphasized, is that it can be made ahead of time, wrapped up tightly, and refrigerated. Win/win/win!