Giada De Laurentiis' Juiciest Burger Recipes for Grilling Season
Fire up the grill for just some of Food Network star Giada De Laurentiis' juiciest burger recipes.
It's just about summertime and nothing screams "heat the grill up" more than juicy burgers.
Here are just a few of Food Network celebrity chef Giada De Laurentiis' ready-for-the-grill recipes for crowd-pleasing burgers.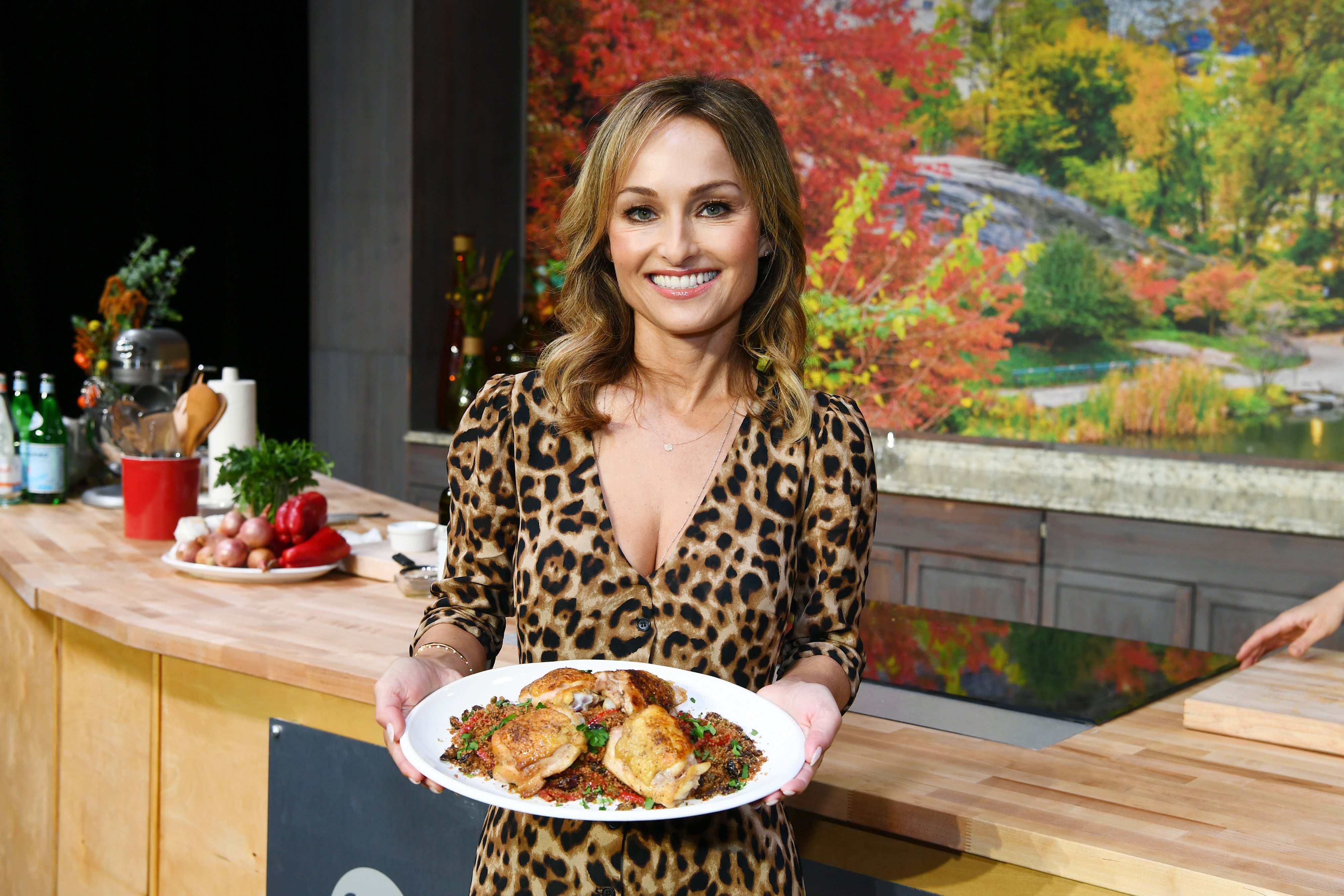 De Laurentiis' Chicken Burgers get their amazing flavor from garlic-rosemary mayonnaise
The chef reveals on her food blog Giadzy the secret to how she keeps these chicken burgers so light and flavorful: "Think a chicken burger can't be as juicy as a beef one? This one is going to change your mind! The sauce on this burger is a simple rosemary garlic mayo, but I take it a step further by mixing some of the spread into the actual burger patty. This makes the burgers super moist and full of flavor."
The super-easy mayonnaise for this burger calls for chopped fresh rosemary leaves, minced garlic, and of course, mayonnaise. Half of it is mixed into the burger mixture and the other half can be used as a condiment.
Reviewers gobbled up the Simply Giada star's chicken burgers praising the aromatic spread saying, "The mayo mix really adds to the taste. Even my picky 8-year-olds loved it!" and "After you taste the burger all you can say is OMG."
Find the complete recipe, video, and reviews on Food Network's site.
Giada De Laurentiis' Burger à la Pizzaiola brings two kid-friendly dishes together in one recipe
Pizza and a burger all wrapped in one? The celebrity chef has it covered as she said on Giadzy: "This pizza burger will take your next cookout up a notch. I've taken the quintessential American burger and made an Italian version of it by adding ingredients you'd typically find on a pizza. And that's how this burger got its name: pizzaiola refers not only to a female pizza maker but also to the tomato and herb sauce used on pizzas."
Reviewers on Food Network's site loved the mother of one's kid-friendly burger: "These are so so good – great kid food!," said one home cook. Another agreed writing, "My kids absolutely loved these burgers. My youngest son (16) is very picky and he ate two!!!"
The complete recipe, video, and reviews can be found on Food Network's site.
The chef's Mini Italian Pub Burgers are small but mighty in flavor
The Eat Better, Feel Better author's smaller burgers pack quite a bit of flavor with garlic, parsley, tomato paste, and Parmesan cheese in the burger mix. They're topped with Taleggio cheese and served on toasted rolls.
Reviewers on Food Network's site strongly encouraged fellow home cooks to do their best to find the Taleggio cheese.
"First time trying this recipe and first time eating Taleggio. Simple [sic] delicious! the crunch of the ciabatta [sic] and smooth, creaminess of the cheese are a perfect combination. Try it!," one home cook said.
Another added, "We made these for a cookout last night and they were a hit! Super easy, stick to the recipe and definitely try to find the Taleggio cheese – it was wonderful."
The full recipe is on Food Network's site.