Giada De Laurentiis' Mushroom Risotto Recipe Gets Called Out by Reviewers for This 'Problem'
Food Network star Giada De Laurentiis' Mushroom Risotto recipe is a big hit on the network's website. Some fans of the dish, though, discovered an issue after making the meal. It was a "problem," in fact that a few reviewers put their fingers on — but nothing that a bowl of the chef's risotto couldn't fix.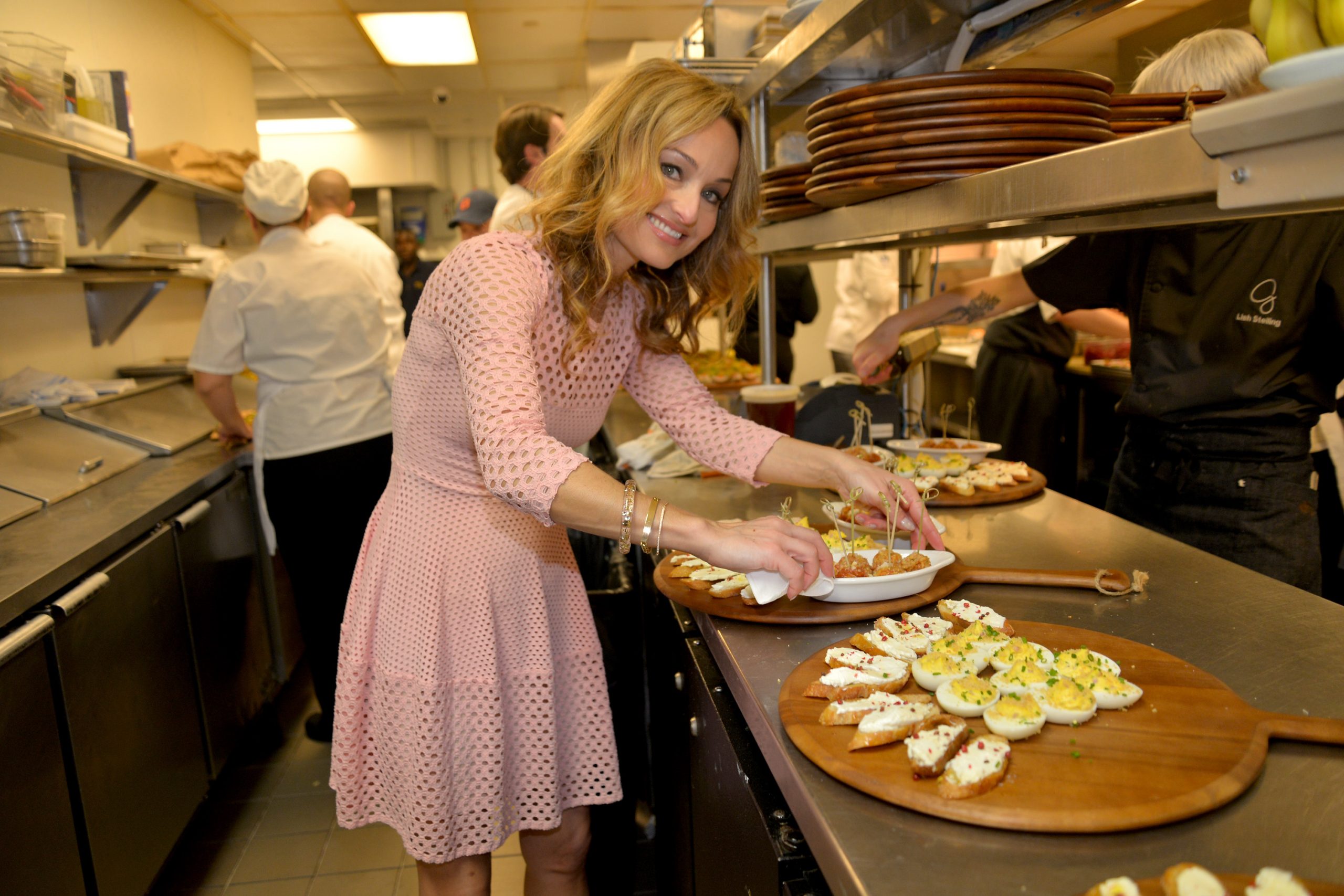 What's in Giada De Laurentiis' Mushroom Risotto
To make the chef's decadent risotto (full recipe and instructions here), you'll need to have on hand: chicken broth, porcini mushrooms, butter, olive oil, onions, white or cremini mushrooms, garlic, Arborio rice, white wine, frozen peas, and Parmesan cheese.
De Laurentiis says "the trick" to great risotto is having "all your ingredients together" and spending at least "20 to 25 minutes to actually stir the risotto, that gives it that wonderful, creamy texture."
The Giada at Home star also says it's "very important" to heat the broth you'll be using from the start, so "it's hot, it goes into the risotto that's hot, and it speeds up the cooking process. No matter what liquid you use, whether it's chicken stock, vegetable stock, beef stock, or water, heat it up ahead of time."
The issue some reviewers had with De Laurentiis' recipe
In the recipe's reviews on the Food Network site, a few home cooks spoke up about an issue they have with De Laurentiis' Mushroom Risotto. Basically, it's ruined restaurant risotto for them because it's that good: "Better than a restaurant," said one reviewer.
Another home cook humorously took the chef to task saying, "Amazing with one problem. This is the first risotto I have ever attempted. It was magnificent. It was easy, easier than I was expecting. The only problem I find [is now] when I go to a restaurant I get excited to see risotto but end up disappointed. I end up telling myself that I could make a better risotto myself at a fraction of the cost. Thanks, Giada."
Yet another fan echoed those sentiments, saying, "I have to say this turned out more delicious than the one I always order at a certain restaurant we frequent!"
And the theme just repeated itself: "Very easy and so delicious! Tastes better than restaurant quality risotto!" and "One of the ladies at the Wine Tasting said this rivals risotto at some of the best restaurants where she's eaten."
How De Laurentiis puts this dish together
The onions, mushrooms, and garlic are sauteed "until tender," and then the rice is added and "toasted" for about two to three minutes. The wine is stirred in and then the first cup of the warmed broth. Keeping the heat on medium to low, stir the risotto often until it's creamy, adding "broth by cupfuls" and frequently stirring for almost half an hour.
In all, De Laurentiis says "the rice will absorb six to eight cups of broth." Once "the rice grains have plumped up and the risotto is creamy and thick," the peas and Parmesan cheese can be stirred in and it's ready to serve.
Just take caution: from now on, you might prefer De Laurentiis' mushroom risotto instead of your favorite Italian restaurant's.
RELATED: Why Giada De Laurentiis Had Some Days in Italy With Bobby Flay Where She Thought 'OK, I've Had Enough of Him'