Giada De Laurentiis' New Cookbook 'Eat Better, Feel Better' Finally Has a Cover
It's time to reveal the cover of celebrity chef Giada De Laurentiis' newest cookbook, 'Eat Better, Look Better.'
Celebrity chef Giada De Laurentiis just announced the upcoming publication of her latest cookbook, Eat Better, Feel Better: My Recipes for Wellness and Healing, Inside and Out.
The collection of recipes in the cookbook is one she's been wanting to write for a very long time. The Food Network star was proud to at last show off its new cover.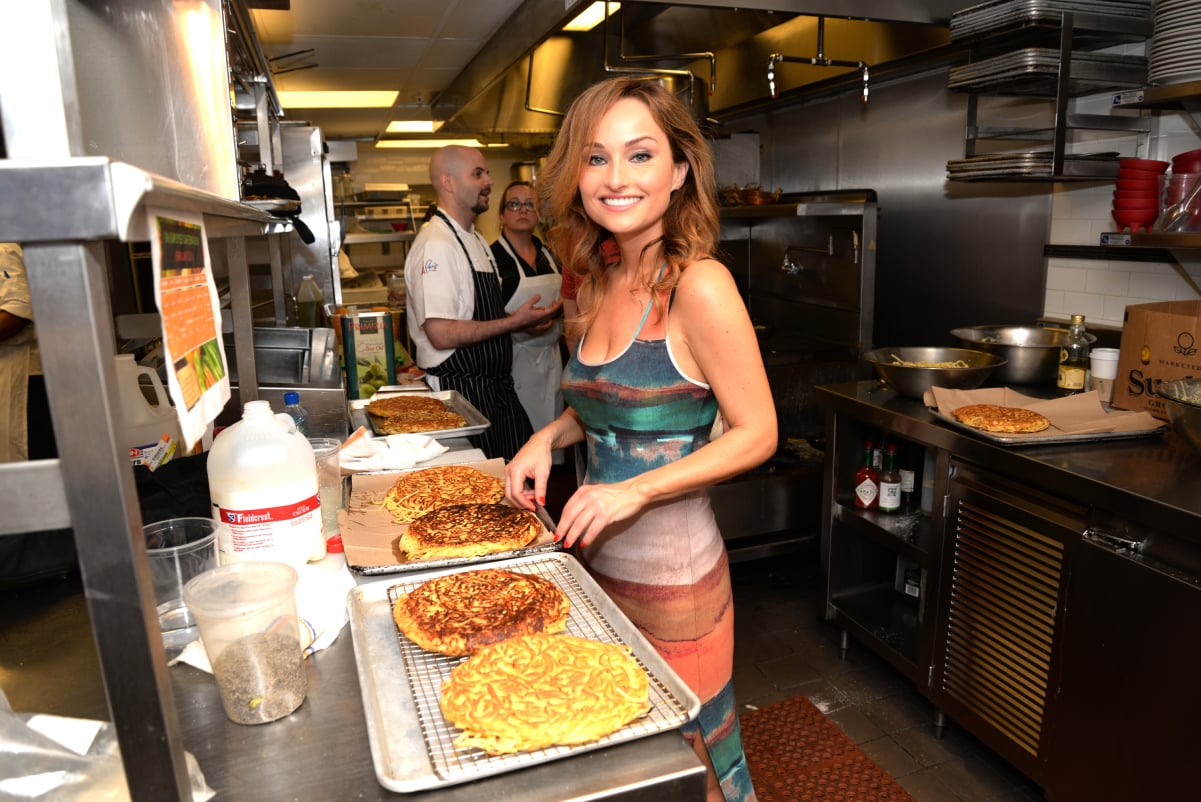 Giada De Laurentiis filmed 'Giada At Home 2.0,' from home
With the onset of the current pandemic, the chef decided to begin filming her Food Network show, Giada At Home, from home. She felt showing viewers her home would give the show a more real feel.
In a post on her Giadzy blog, De Laurentiis explained how the show, called Giada At Home 2.0, came to be.
She began her post by noting, "Spoiler alert: I've never filmed a show in my own home before… until now!"
"If you've ever wondered exactly what it's like day by day in my home," she continued, "this show is it! There was a lot of cooking yes, but also pranks, bloopers, and some cooking blunders along the way."
In the end, she felt that, as much fun as it was to film the series from home, she appreciated the opportunity to experience all the work her crew pours into a show.
"I thought it would be fun to offer my Giadzy readers a behind-the-scenes look at just what went into shooting my new Food Network show at home," she said, "and let's just say, I have more respect for content creators now more than ever before!"
De Laurentiis' upcoming cookbook
The cooking show host has been using the pandemic "downtime" to complete her upcoming collection of recipes emphasizing good-tasting food that also fuels the body. With a March 2021 pub date, it's called Eat Better, Feel Better: My Recipes for Wellness and Healing, Inside and Out.
With gluten-free, dairy-free, and sugar-free recipes, the cookbook will also touch on the meditation, yoga, and acupuncture practices that are a big part of her self-care routine.
"I've been wanting to create a cookbook like this for a long time now, and I'm excited to share lots of delicious recipes and tips for total body wellness," she told The Boca Raton Observer in October.
Meet the cover for 'Eat Better, Feel Better'
With the big reveal of her new book's cover, De Laurentiis proudly tweeted along with, of course, a photo of the image, "We have a cover!! Excited this cookbook is one step closer to sharing! It's truly the culmination of my 10 year health journey. I've made big changes to the way I eat & can honestly say I feel better today at 50 than I did when I was 35!"
Continuing in her conversation with The Observer, De Laurentiis shared that her goal in writing her new cookbook is "to communicate to people that, although feeding yourself well is the most important thing you can do for your mind and body, food is just the beginning – self-care goes deeper," she said.